Adult content
This content is marked as Adult/NSFW content. You can toggle your preferences regarding this content type in your account settings.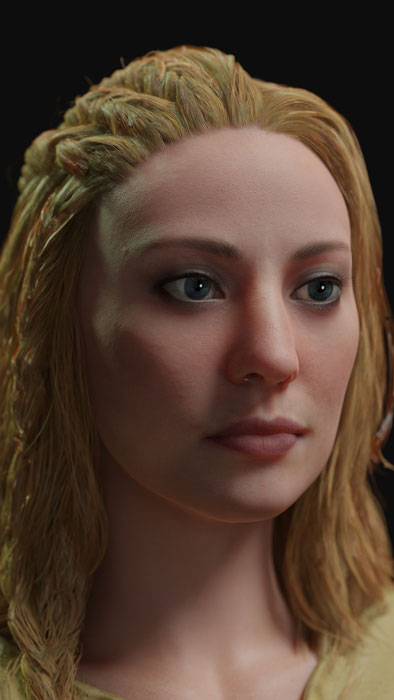 Show more
Description
How To Use Model Tutorial https://mega.nz/file/uIEwxSDT#mrhPrwP6HmhdLMUR5vT9d7iRCtqgV08uG1S0W1LSl1I
To ensure the model runs correctly, please follow these steps
Make sure you are using Blender 3.5
For some weird reason, the model crashes at random times in blender 3.6. I'm not sure why this happens but if anyone finds a remedy for this, please let me know.
Install Diffeomorphic http://diffeomorphic.blogspot.com/2023/07/version-171-released.html
Patreon Exclusive Additions
https://www.patreon.com/femshoptop
FUTA Alternate
Additional Outfits
Pose Library
Major thanks to all the new and recurring patrons.
Contains Easy To Use Ui
Expressions
IK Controls
FK Controls
Knee Pinning
Elbow Pinning
Body Morph Sliders
And Many More! You can use these models in anything you desire, all I ask is that you give me some credit by tagging my twitter handle.
https://twitter.com/femshoptop
Otherwise, if you encounter any glitches, problems, or have any questions, please message me on patreon or twitter.
A faster response can be expected if you contact me through Patreon.
Please Enjoy!
Shoutout to RIGID3D for the core skin shaders
SmutBase is a free service. However, it costs about $0.03 to deliver you a 1GB file. With over 20TB of traffic every month and growing, SmutBase needs your help. If only 1% of our users each gave us $5 for a single month, we could keep the site running for several years.
Filename
Downloads
Created
Filesize
Files
Faye_1.2.zip
1447
2023-07-29 23:04:23
630.81 MB
File contents:

Faye_1.2.blend
textures/FayeT_M.jpg
textures/G8FBaseArmsMapS_1004.jpg
textures/Mouth_D.jpg
textures/FayeArms_D.png.png
textures/Mouth_SSS.jpg
textures/SkinMicro_02.png
textures/FayeS_M.jpg
textures/FayeS_O.jpg
textures/FayeLegsB_R.png
textures/UNI_Torso_Details.png
textures/G8FBaseArmsMapD_1004.jpg
textures/UNI_SSS_R_Head.png
textures/FayeT_D.jpg
textures/AnusMask.png
textures/G8FBaseArmsMapB_1004.jpg
textures/Faye_Torso_SSS.png
textures/FayeEyesBase_D.png
textures/FayeS_D.jpg
textures/Thrud_Iris_D2.png
textures/Eyes_N.tif
textures/FayeHair_D.png
textures/MDBD_Blood_Normal.png
textures/FayeLegs_SSS.png
textures/FayeTorsoB_N.png
textures/FayeHair_S.png
textures/FayeArms_SSS.png.png
textures/G8FBaseArmsMapSSS_1004.jpg
textures/GensMapT_Default_1009.jpg
textures/FayeHead_N.png
textures/UNI_Face_Details.png
textures/FayeHeadC_D.png
textures/Mouth_N.jpg
textures/UNI_SSS_R_Torso.png
textures/FayeHeadC_SSS.png
textures/GensMapD2_Default_P_1009.jpg
textures/FayeHair_N.png
textures/FayeTorsoB_R.png
textures/FayeHair_O.png
textures/MouthB_B.jpg
textures/risotto_map_nrm.png
textures/Faye_Torso_D.png
textures/CW_Mouth_D.png
textures/UNI_SSS_R_Legs.png
textures/FayeEyesBase_SSS.png
textures/FayeLegs_D.png
textures/FayeWaistB_N.png
textures/MDBD_Dirt_Normal.png
textures/FayeLegsB_N.png
textures/CW_Mouth_N.png
textures/CW_Legs_N.png
textures/PoreMap_N.png
textures/UNI_Legs_Details.png
textures/Mouth_R.jpg
textures/Arms_N.jpg
textures/MDBD_Dirt_BaseColor.png
textures/FayeL_D.jpg
textures/UNI_Arms_Details.png
textures/FayeEyelashes_O.png
textures/FayeTorso_N.png
textures/MASK_Lips.jpg
textures/UNI_SSS_R_Arms.png
textures/MDBD_Blood_BaseColor.png