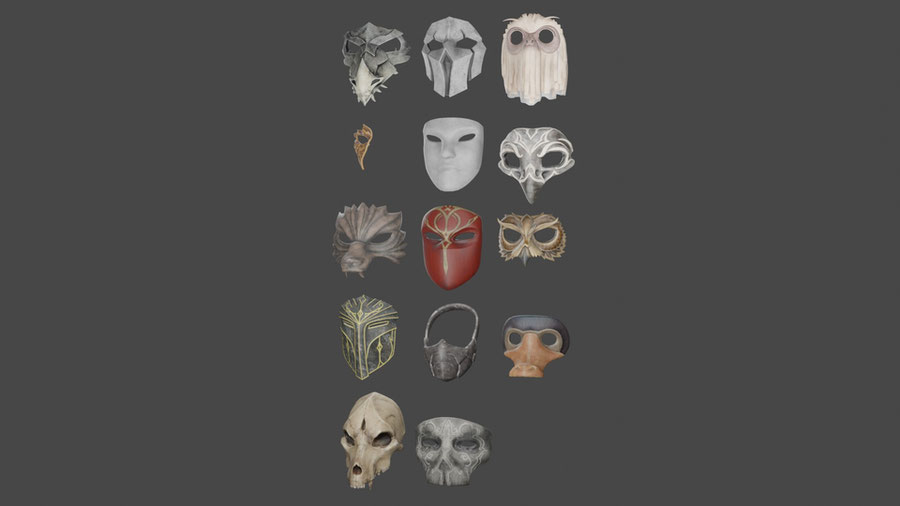 Description
Hello to all, this is my first time uploading a model to this site so if I get it wrong somehow I apologize. It is very hard to find Hogwarts Legacy stuff out there, which is kind of surprising, when the game came out I thought there would be a plethora model out there to choose from. Sadly, not many people have uploaded anything, so I thought I might as well try to get something going.
I found these mask on Deviantart and converted them for blender, I don't know make something kinky with it. I'll try and find some more stuff to upload later. I encourage others to do the same, the world needs more quality 3D smut of the Harry Potter franchise out there.
SmutBase is a free service. However, it costs about $0.03 to deliver you a 1GB file. With over 20TB of traffic every month and growing, SmutBase needs your help. If only 1% of our users each gave us $5 for a single month, we could keep the site running for several years.
Filename
Downloads
Created
Filesize
Files
Hogwarts_Legacy_Mask.blend
306
2023-02-26 20:39:49
4.83 MB
Hogwarts_Legacy_Mask_Pack_Textures.zip
232
2023-02-27 09:20:07
148.9 MB
File contents:

demiguisemask/T_HUM_M_Mask_DemiguiseMask01_N.png
demiguisemask/T_HUM_M_Mask_DemiguiseMask01_D.png
wolfskullmask/T_HUM_M_Mask_Wolf01_D.png
wolfskullmask/T_HUM_M_Mask_Wolf01_N.png
dragonmask/T_HUM_M_Mask_DragonMask01_D.png
dragonmask/T_HUM_M_Mask_DragonMask01_N.png
guardianmask/T_HUM_M_Mask_GuardianMask_D.png
guardianmask/T_HUM_M_Mask_GuardianMask_N.png
ironmask/T_HUM_M_Mask_IronMask01_N.png
ironmask/T_HUM_M_Mask_IronMask01_D.png
nifflermask/T_HUM_M_Mask_NifflerMask01_N.png
nifflermask/T_HUM_M_Mask_NifflerMask01_Main_D.png
owlmask/T_HUM_M_Mask_OwlMask01_N.png
owlmask/T_HUM_M_Mask_OwlMask01_D.png
percivalmask/T_HUM_M_Mask_Thief01_N.png
percivalmask/T_HUM_M_Mask_Thief01_D.png
dwextmask/T_HUM_M_Mask_DWExtMask01_D.png
dwextmask/T_HUM_M_Mask_DWExtMask01_N.png
darkartmask/T_HUM_M_Mask_DarkArtsDeluxe01_N.png
darkartmask/T_HUM_M_Mask_DarkArtsDeluxe01_D.png
wolfmask/T_HUM_M_Mask_WolfMask01_N.png
wolfmask/T_HUM_M_Mask_WolfMask01_D.png
sanguinemask/T_HUM_M_Mask_SanguineMask_D.png
sanguinemask/T_HUM_M_Mask_SanguineMask_N.png
ornatemask/T_HUM_M_Mask_OrnateMask01_D.png
ornatemask/T_HUM_M_Mask_OrnateMask01_N.png
eaglemask/T_HUM_M_Mask_Eagle01_D.png
eaglemask/T_HUM_M_Mask_Eagle01_N.png