Adult content
This content is marked as Adult/NSFW content. You can toggle your preferences regarding this content type in your account settings.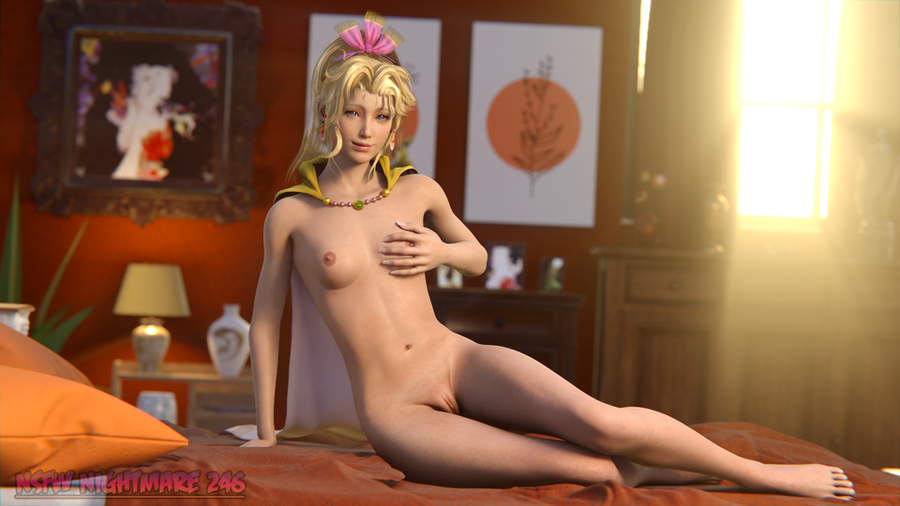 Show more
Description
Features
Notes
-This model was made in Blender 3.5.0, so use that version or anything above. Anything below that may not work.

-This is my first ever NSFW model I ever made. So if anyone has any advice or ideas on how I can improve this model, I would really appreciate it! :)

-If there is any bugs on this model, please comment and I will see if I can fix it.

-Please credit me if you use my models.

-If you tag me on Twitter to credit me, Please tag my NSFW account. Not my main. Unless the art is SFW. I'm which case tag my main. (You might need to DM me for me to see your art because Twitter mentions are weird.)

-Do not reupload this model anywhere without my permission.

-Please do not use this model for extreme fetish material, or material that may disgust people. (Ex. Beastiality/Zoophilia, Vore, Scat, Fart, gore, etc.)

-If you are using the model in Cycles, set the Ambient Occlusion to a low value, or 0.
My Contacts
Q&A
Q: Why are there missing textures on the model?

A: In Blender, go to File>External Data>Find Missing Files, and select the Textures file. It should fix the issue. If it doesn't, or it doesn't put in all the textures, let me know and I'll try to fix it.

Q: Will there be an Esper version?

A: Yes! It should hopefully not be too hard to make. The only thing I'm concerned about is the Skin Gradients, and maybe the hair.
Credits
MustardSFM for the UI Script.

SolaraSona for sculpting the head.

Square Enix for most of the models.

Sticklove for Terra's outfit meshes, and some of the textures.

MokujinH for the Aerith model used in 2 Pictures I uploaded.

LucasFilm for the Slave Bikini design.
Here are some future plans for this model:
Particle Hair Option (Hopefully. I can't guarantee it though because of her having a ponytail. The front hair shouldn't be too bad though. It will take a while however.)

More outfits
Patch Notes
V. 1.0.1 (3/2/2023)
Applied transformations for the hair. I forgot to do that surprisingly.

Hair color adjustment now affects the color of the Eyelashes and Pubic hair. Apparently, I forgot to apply drivers to it.
V. 1.1.4 (3/11/2023)
New Outfit: Slave Bikini.

New Extra: Slave Crown.

New features and Bug fixes to the MustardUI.
V. 1.1.6 (3/12/2023)
Fixed the Slave Bikini material only working in Eevee and not Cycles.

New Material setup for Terra's hair in Cycles.

Sleeves for the Magitek Knight outfit should work better.
V. 1.2.0 (4/04/2023)
A few bug fixes.

Eye reflections will hopefully be better.

Adjusted the Magitek Knight Wristbands.

Reworked materials for certain stuff.

Added Smooth correction to Terra's body. (I forgot about vertex group masks. That's why I didn't add it earlier.)
V. 1.2.5 (4/16/2023)
Heart Eye option is now its own unique Extra instead of being a part of the Eye Reflection Material.

Some of the Magitek Knight Meshes now have Soldify.

Simplify option is now available in the Mustard UI. (Sorry it wasn't there earlier.)

I don't know if the Eyebrow particles looked horrible in the last version, but just in case it should be fixed.

Hair options in the Mustard UI have changed. It isn't perfect though. I'm hoping to make it work the same as Mustard, and MokujinH's models, but I think it's fine for right now.
**V. 1.2.7(6/2/2023) -Free Hair UV's and Parenting issues are fixed.
-Added More Genital Shapekey's.
-Free Hair has been adjusted. It should cover Terra's head better than before.
(I was going to add an outfit this update, but I decided to scrap it due to topology issues. The outfit was going to be a Maid outfit, but the topology looked really bad. I tried to fix it, but no luck.)
ps: plz make cloud and terra fuck please im such a clerra slut i want to see them fuck
SmutBase is a free service. However, it costs about $0.03 to deliver you a 1GB file. With over 20TB of traffic every month and growing, SmutBase needs your help. If only 1% of our users each gave us $5 for a single month, we could keep the site running for several years.
Filename
Downloads
Created
Filesize
Files
textures_v9uNCob.rar
762
2023-04-04 23:23:25
445.39 MB
TerraNSFW_6sv26K6.blend
661
2023-06-02 23:14:09
40.63 MB