Furry content
This content is marked as Furry/Anthro content. You can toggle your preferences regarding this content type in your account settings.
Adult content
This content is marked as Adult/NSFW content. You can toggle your preferences regarding this content type in your account settings.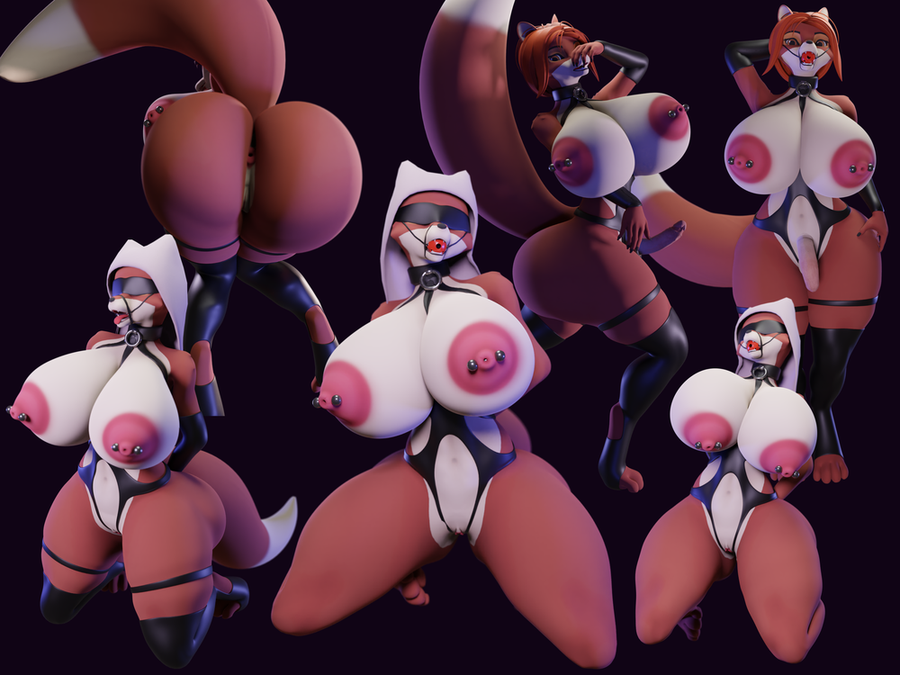 Show more
Description
Update 17.04.2023 - Changelog:
Added new outfits. Includes 6 new outfits sets beisdes the original bdsm one (so in total 7 distinct outfits):
a) adventurer outfit (inspired by Lara Croft):
b) full dress:
c) bridal outfit/underwear:
d) outfit based on the original from ElevenEndless:
e) new bdsm outfit with another piercings,legwear/armwear and rope harness (ropes can be modified/extended allowing for easier making of bondage stuff):
f) underwear variant:
Added toeclaws and additional finger ones as in alternative option to nails

Added demon horns and color palette change for an alternative/transformed version of her

Added pawpads for the feet and hands (the latter is toggleable)
Added more shapekeys (mainly size change/collision deformation for the breasts)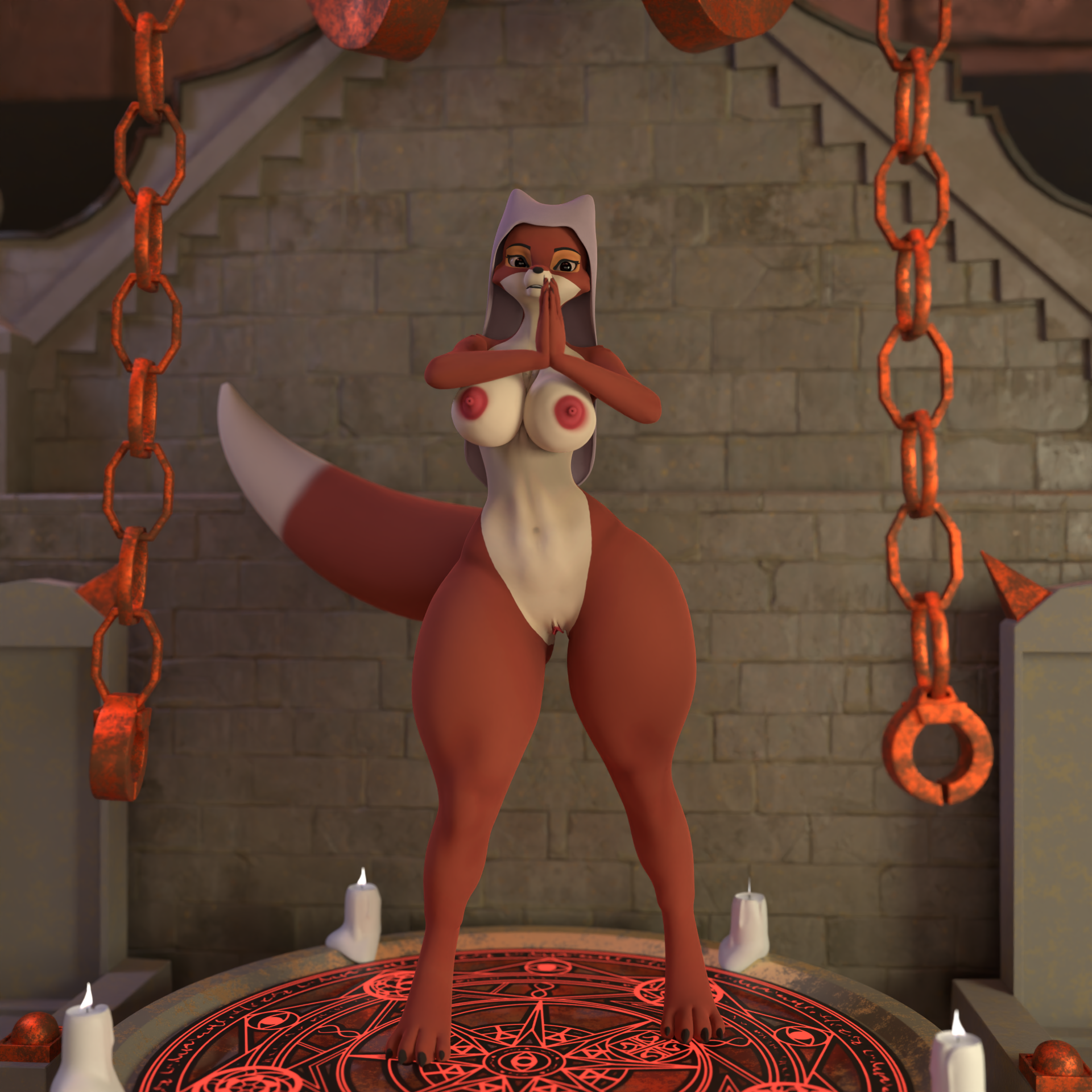 Changed some shapekeys to a drivers so now these are accessible to modification in graph editor

The old outfit and body parts like Marian's eyes and old outfit got updated textures (old ones are still available)

Minor tweaks, fixes and improvements, reorganized collection structure.
Original Description
I did not make this model - only commissioned it and releasing this with original artist permission as the owner of the model: https://files.catbox.moe/hugkwz.png
Long story short - commissioned this model around 2016/2017 from EndlessIllussion as off-model/voluptuous version of Maid Marian. Didn't do much with it for a few years until April this year as it didn't have a proper working rig. But thanks to https://twitter.com/Shima05576610, who recommended a good rigger it was possible to make one (and add handful of other upgrades in the process).
Containing shapekeys for facial control, body type/mesh modification, control for privates like pussy, anus and few other miscellaneous areas.
It has several outfit and body props/variations (all toggleable):
Authors
https://mobile.twitter.com/elevenendless - author of original model
https://twitter.com/MrSquidBoi - rig, most of the shapekeys
https://twitter.com/Shima05576610 - digitrade feet mod, new outfit
https://twitter.com/OatmealPecheneg - QA testing, additional props, futa extension and countless animations using this model (also cover and renders for this submission)
https://twitter.com/rtplgzr - additional shapekeys, props, remodelling work
For clarification about crediting - mentioning only original author when posting your stuff based on this model is fine (though other names would be welcome too since they made a ton of improvements and modifications in it - especially OatmealPecheneg and Retopologizer in case of newest version).
Known issues
The model and rig itself was tested on Blender 3.4 and it's only version confirmed to be working so far. Tried it also for version 2.9 but in this one the vertex groups and rig get broken.

Due to overhauled, higher quality textures, subdivision modifiers and overall bigger amount of outfit props in the collection - the version 1.5c might be heavy to run on some configurations. Main workaround for this issue would be disabling subdivision on body/props, completely remove it or remove entire outfit parts/sets and leave only needed ones.
---
SmutBase is a free service. However, it costs about $0.03 to deliver you a 1GB file. With over 20TB of traffic every month and growing, SmutBase needs your help. If only 1% of our users each gave us $5 for a single month, we could keep the site running for several years.
Filename
Downloads
Created
Filesize
Files
MaidMarianV1.5c.rar
860
2023-04-17 13:37:31
83.54 MB
MaidMarianV1.4.rar
1930
2022-12-27 16:37:57
38.3 MB