Adult content
This content is marked as Adult/NSFW content. You can toggle your preferences regarding this content type in your account settings.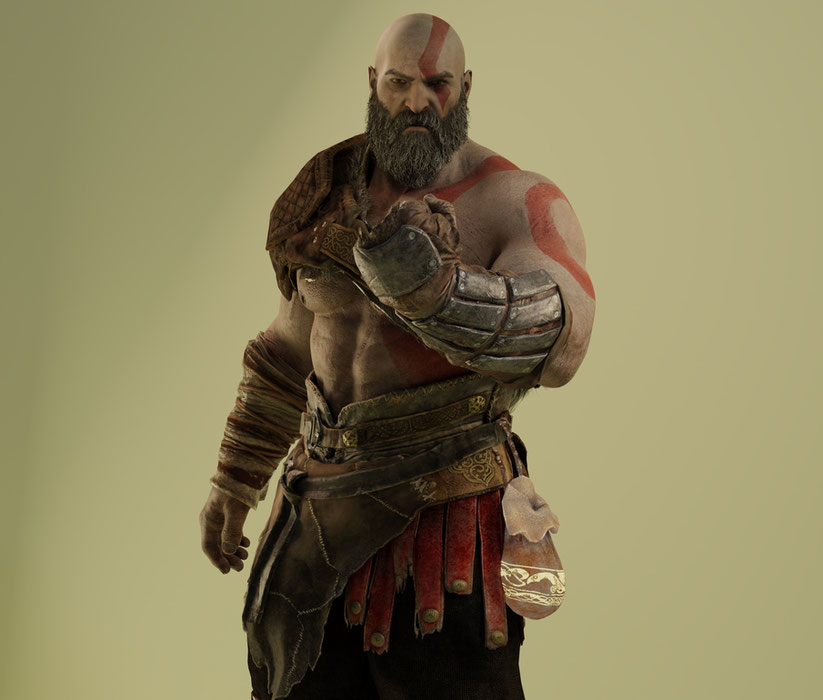 Show more
Description
Kratos fully rigged and nude | Make sure to click on the clothing bone to edit the costume!
This was rigged using rigify so please run the script!
Twitter is https://twitter.com/voluox Make sure to follow for more model updates & Animations!
When appending and using cycles, make sure to set Transparent to 32 under light paths, otherwise the hair will look very blocky and dark
UPDATES New anus shapekeys in kratos_1.3
Original port done by shinteo:
https://www.deviantart.com/shinteo
SmutBase is a free service. However, it costs about $0.03 to deliver you a 1GB file. With over 20TB of traffic every month and growing, SmutBase needs your help. If only 1% of our users each gave us $5 for a single month, we could keep the site running for several years.
Filename
Downloads
Created
Filesize
Files
Kratos_1.2.zip
1832
2022-12-19 23:02:09
67.02 MB
File contents:

Kratos/kratos.blend
Kratos/textures/TX_offense01_r_arms_[0_8]_m.jpg
Kratos/textures/Kratos Arm D.jpg
Kratos/textures/TX_offense01_shouldersringstrap_dif_A9AFF26B88FCDBEB.jpg
Kratos/textures/TX_kratos_eyebrow1_d_80313E0EC6D56AB0.jpg
Kratos/textures/TX_offense01_waistskirt_[0_6]_gloss_C5BE8CD01A1C5C5E_dx10_1.jpg
Kratos/textures/TX_offense01_waistskirt_[0_6]_gloss_C5BE8CD01A1C5C5E_dx10_2.jpg
Kratos/textures/TX_offense01_r_arms_[0_8]_scatter_2514000825541708_dx10.jpg
Kratos/textures/TX_kratos_fur_d_E5C88CE792321ABF.jpg
Kratos/textures/h31.jpg
Kratos/textures/TX_kratos00_sharedfx_[0_3]_diffuse_E10026ABD9565B16.jpg
Kratos/textures/TX_offense01_waistbotbelt_[0_4]_dif_DB4FE308467ADA42.jpg
Kratos/textures/TX_k_shoulder02_m1_gloss_75D3CC22593E8CB9_dx10_m.jpg
Kratos/textures/TX_kratosclegs_m_[0_7]_m.jpg
Kratos/textures/SugarCandy_Base_Color.jpg
Kratos/textures/SugarCandy_Base_Color_V3.jpg
Kratos/textures/TX_offense01_waistbotbelt_[0_4]_nor_1A21AB2A10EAC489_dx10.jpg
Kratos/textures/TX_offense01_waistskirt_t.jpg
Kratos/textures/TX_son00_eyelash_a.jpg
Kratos/textures/TX_offense01_waistskirt_[0_6]_diffu_C80E1626EC06A23B_dx10.jpg
Kratos/textures/SugarCandy_Height.jpg
Kratos/textures/TX_offense01_waist_[0_8]_diffuse_B6E91509E346F274.jpg
Kratos/textures/Kratos Leg D.jpg
Kratos/textures/TX_kratos_fur_n_07304B03C13DDAB8_dx10.jpg
Kratos/textures/TX_offense01_shouldersunderfur_diff_872817B79B07A847.jpg
Kratos/textures/TX_kratosclegs_m_[0_7]_normal_79045CC45F2BDF73_dx10.jpg
Kratos/textures/g8mbasemouthmapb_1005.jpg
Kratos/textures/TX_offense01_waistbotbelt_[0_4]_glo_4D3F2CBBE17DC2B1_dx10_m.jpg
Kratos/textures/TX_offense01_waistbotbelt_[0_4]_glo_4D3F2CBBE17DC2B1_dx10_s.jpg
Kratos/textures/TXESSocksGrayH.jpg
Kratos/textures/TX_mother_ashes_m_[0_8]_diffuse_49D59B607DD55BD6.jpg
Kratos/textures/Kratos Arm B.jpg
Kratos/textures/Kratos Face D.jpg
Kratos/textures/TX_offense01_waist_[0_8]_gloss_DC9F09902ACF6962_dx10_1.jpg
Kratos/textures/TX_kratos00_sharedfx_[0_3]_g_0F26B499D0155602_dx10_M.jpg
Kratos/textures/PPP_Roughness1.jpg
Kratos/textures/TX_defense01_arms_[0_7]_d_l.jpg
Kratos/textures/TX_kratos_beard1_n_0B9A39E9F7608E84_dx10.jpg
Kratos/textures/TX_k_shoulder02_m1_normal_.jpg
Kratos/textures/g8mbasemouthmapd_1005.jpg
Kratos/textures/g8mbaselegsmapb_1003.jpg
Kratos/textures/TX_kratos_eyebrow_t.jpg
Kratos/textures/TX_offense01_shouldersringstrap_glo_E1D30C7FB6D1336B_dx10_m.jpg
Kratos/textures/TX_offense01_waist_[0_8]_normal_E024CCAF1417D595_dx10.jpg
Kratos/textures/Kratos Eye D.jpg
Kratos/textures/TX_kratos00_sharedfx_[0_3]_g_0F26B499D0155602_dx10_s.jpg
Kratos/textures/Kratos Torso N.jpg
Kratos/textures/Kratos Torso B.jpg
Kratos/textures/SugarCandy_Transucency_Color.jpg
Kratos/textures/TX_offense01_shouldersringstrap_norm.jpg
Kratos/textures/Kratos Arm N.jpg
Kratos/textures/TX_kratos_beard1_d_9F2A763A05E3004C_t.jpg
Kratos/textures/TX_jotunn_04_eyes_n.jpg
Kratos/textures/TX_offense01_r_arms_[0_8]_normal.jpg
Kratos/textures/SugarCandy_Normal_OpenGL_V3.jpg
Kratos/textures/TX_offense01_shouldersringstrap_glo_E1D30C7FB6D1336B_dx10_s.jpg
Kratos/textures/TX_kratos_eyebrow1_n_A6AC7A14441A0544_dx10.jpg
Kratos/textures/TX_defense01_arms_[0_7]_gloss_1367D283AD86AAAB_dx10_m.jpg
Kratos/textures/TX_kratos00_bandages_[0_1]_normal_AD5A2D6AE203F0C0_dx10.jpg
Kratos/textures/TX_kratos00_sharedfx_[0_3]_n_D77F4224A6A28535_dx10.jpg
Kratos/textures/TX_kratosclegs_m_[0_7]_d.jpg
Kratos/textures/TX_kratos_beard1_d_9F2A763A05E3004C.jpg
Kratos/textures/TX_offense01_waistskirt_[0_6]_norma_2F99228C6D6852C1_dx10.jpg
Kratos/textures/TX_kratos00_bandagesfx_[0_2]_diffus_08771B20A8CB3465.jpg
Kratos/textures/g8mbaseeyesmapb_1007.jpg
Kratos/textures/DTHDR-RuinsB-500.hdr
Kratos/textures/TX_k_shoulder02_m1_diffuse_A5C975230CAFE28C.jpg
Kratos/textures/SugarCandy_Normal_OpenGL.jpg
Kratos/textures/TXESSocksGrayV.jpg
Kratos/textures/TX_mother_ashes_m_[0_8]_normal_348AA2D716DB6E4C_dx10.jpg
Kratos/textures/TX_kratos_fur_highlight_m01_4F45F39DD5261A63.jpg
Kratos/textures/TX_defense01_arms_[0_7]_normal_7089745C990B1C97_dx10_l.jpg
Kratos/textures/Kratos Torso D.jpg
Kratos/textures/TX_k_shoulder02_m1_gloss_75D3CC22593E8CB9_dx10_s.jpg
Kratos/textures/TX_offense01_waist_[0_8]_gloss_DC9F09902ACF6962_dx10_2.jpg
Kratos/textures/TX_offense01_shouldersunderfur_norm_198EA017E489E460_dx10.jpg
Kratos/textures/03.jpg
Kratos/textures/SugarCandy_Height_V3.jpg
Kratos/textures/PPP_TM7_Bump.jpg
Kratos/textures/TX_offense01_r_arms_[0_8]_diffuse_97EC21117CF529E9.jpg