Adult content
This content is marked as Adult/NSFW content. You can toggle your preferences regarding this content type in your account settings.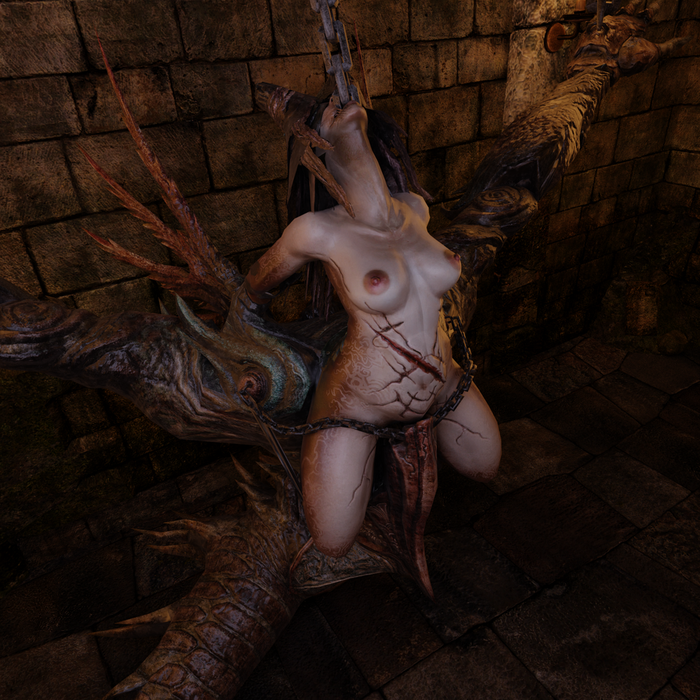 Show more
Description
A hauntingly sexy demon from the 2010 game "Castlevania: Lords of Shadows". Missing a pussy and teeth but can probably give a good blowjob.
This is a port from sfmlab by a deleted user, which was a port from TheForgottenSaint. I also edited the rig and added some UI to it.
New Features!
Completely imported from SFM, all models and textures :)
Renamed and edited the entire rig

Custom shapes with thick lines and colors for visibility
Updated Arm and Leg IK's with elbow and knee targets

Mustard UI

All shape keys in one place!
Armature layer settings for just viewing certain parts of the rig
---
Help / FAQ
To fully use this model, please use blender 3.0+ (preferably 3.3). To view the UI, open the side panel and click "MustardUI". If it does not show up there, go to the scripting tab and click run. To use some of the poses that were used in the thumbnails, go to the animation tab and use the pose library in the asset browser.
---
Discussion
One of the biggest rigs I've worked on so far. There is lots of room for improvement. It is missing the sharp teeth and tongue, and there is no genitals, although the OC is meant to be stuck on the demon. If anyone has suggestions for easy additions of either let me know in comments or twitter. The arm and legs also are a bit annoying to deal with as they are meant to be stuck inside the demon, so you have to rotate them so they still fit. Anyways I'll probably add updates in the future for now its mostly just the port, but I wanted something for Halloween :)
---
Credits
Original Post: https://sfmlab.com/project/27769/
Background Scene: https://open3dlab.com/project/31103/
IK Rig & UI By: https://twitter.com/bl3nd3r3r
---
Updates
V1.0:
SmutBase is a free service. However, it costs about $0.03 to deliver you a 1GB file. With over 20TB of traffic every month and growing, SmutBase needs your help. If only 1% of our users each gave us $5 for a single month, we could keep the site running for several years.
Filename
Downloads
Created
Filesize
Files
CrystalDemon_V1.0_Bl3nd3r3r.zip
829
2022-11-06 15:15:42
15.43 MB
File contents:

CrystalDemon V1.0 (Bl3nd3r3r).blend