Adult content
This content is marked as Adult/NSFW content. You can toggle your preferences regarding this content type in your account settings.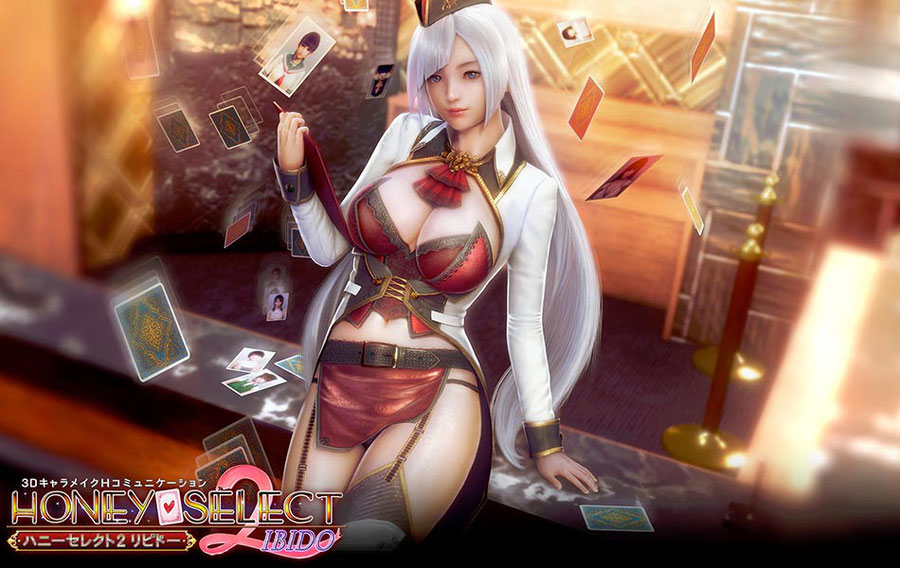 Description
Might not be every sound, no dialogue, only moans, grunts, quivers, slaps, squishes and whines as well as some UI and background music.
Animators need resources, hopefully this helps someone.
Love you guys!
SmutBase is a free service. However, it costs about $0.03 to deliver you a 1GB file. With over 20TB of traffic every month and growing, SmutBase needs your help. If only 1% of our users each gave us $5 for a single month, we could keep the site running for several years.
Filename
Downloads
Created
Filesize
Files
HS2_Audio_LUvS8VA.rar
4452
2021-12-12 17:59:46
1.63 GB
File contents:

HS2 Audio/Honey-Select-2-Libido-Thumb.jpg
HS2 Audio/Girls/c09/AudioClip/hso_09_41_41_00.wav
HS2 Audio/Girls/c09/AudioClip/hso_09_52_00_00.wav
HS2 Audio/Girls/c09/AudioClip/hso_09_01_20_00.wav
HS2 Audio/Girls/c09/AudioClip/hso_09_22_32_01.wav
HS2 Audio/Girls/c09/AudioClip/hso_09_51_20_01.wav
HS2 Audio/Girls/c09/AudioClip/hso_09_22_32_00.wav
HS2 Audio/Girls/c09/AudioClip/hso_09_41_00_00.wav
HS2 Audio/Girls/c09/AudioClip/hso_09_21_31_02.wav
HS2 Audio/Girls/c09/AudioClip/hso_09_00_10_00_07.wav
HS2 Audio/Girls/c09/AudioClip/hso_09_32_10_01.wav
HS2 Audio/Girls/c09/AudioClip/hso_09_42_11_01.wav
HS2 Audio/Girls/c09/AudioClip/hso_09_20_30_00.wav
HS2 Audio/Girls/c09/AudioClip/hso_09_00_10_00_01.wav
HS2 Audio/Girls/c09/AudioClip/hso_09_42_00_01.wav
HS2 Audio/Girls/c09/AudioClip/hso_09_20_41_01.wav
HS2 Audio/Girls/c09/AudioClip/hso_09_00_20_00_04.wav
HS2 Audio/Girls/c09/AudioClip/hso_09_00_00_00_01.wav
HS2 Audio/Girls/c09/AudioClip/hso_09_30_00_01.wav
HS2 Audio/Girls/c09/AudioClip/hso_09_31_01_00.wav
HS2 Audio/Girls/c09/AudioClip/hso_09_21_10_00.wav
HS2 Audio/Girls/c09/AudioClip/hso_09_30_01_01.wav
HS2 Audio/Girls/c09/AudioClip/hso_09_20_11_00.wav
HS2 Audio/Girls/c09/AudioClip/hso_09_60_01_01.wav
HS2 Audio/Girls/c09/AudioClip/hso_09_61_20_00.wav
HS2 Audio/Girls/c09/AudioClip/hso_09_40_41_00.wav
HS2 Audio/Girls/c09/AudioClip/hso_09_72_02_00.wav
HS2 Audio/Girls/c09/AudioClip/hso_09_22_20_00.wav
HS2 Audio/Girls/c09/AudioClip/hso_09_20_42_00.wav
HS2 Audio/Girls/c09/AudioClip/hso_09_22_42_01.wav
HS2 Audio/Girls/c09/AudioClip/hso_09_31_11_00.wav
HS2 Audio/Girls/c09/AudioClip/hso_09_60_30_00.wav
HS2 Audio/Girls/c09/AudioClip/hso_09_61_00_01.wav
HS2 Audio/Girls/c09/AudioClip/hso_09_20_11_02.wav
HS2 Audio/Girls/c09/AudioClip/hso_09_41_40_00.wav
HS2 Audio/Girls/c09/AudioClip/hso_09_61_00_00.wav
HS2 Audio/Girls/c09/AudioClip/hso_09_21_30_01.wav
HS2 Audio/Girls/c09/AudioClip/hso_09_00_30_00_06.wav
HS2 Audio/Girls/c09/AudioClip/hso_09_00_30_00_07.wav
HS2 Audio/Girls/c09/AudioClip/hso_09_62_30_00.wav
HS2 Audio/Girls/c09/AudioClip/hso_09_52_40_01.wav
HS2 Audio/Girls/c09/AudioClip/hso_09_63_20_01.wav
HS2 Audio/Girls/c09/AudioClip/hso_09_51_00_00.wav
HS2 Audio/Girls/c09/AudioClip/hso_09_21_31_00.wav
HS2 Audio/Girls/c09/AudioClip/hso_09_40_11_01.wav
HS2 Audio/Girls/c09/AudioClip/hso_09_20_01_00.wav
HS2 Audio/Girls/c09/AudioClip/hso_09_00_10_00_06.wav
HS2 Audio/Girls/c09/AudioClip/hso_09_21_41_00.wav
HS2 Audio/Girls/c09/AudioClip/hso_09_20_00_01.wav
HS2 Audio/Girls/c09/AudioClip/hso_09_63_40_00.wav
HS2 Audio/Girls/c09/AudioClip/hso_09_00_30_00_09.wav
HS2 Audio/Girls/c09/AudioClip/hso_09_20_32_02.wav
HS2 Audio/Girls/c09/AudioClip/hso_09_20_40_01.wav
HS2 Audio/Girls/c09/AudioClip/hso_09_22_31_01.wav
HS2 Audio/Girls/c09/AudioClip/hso_09_60_30_01.wav
HS2 Audio/Girls/c09/AudioClip/hso_09_20_00_00.wav
HS2 Audio/Girls/c09/AudioClip/hso_09_40_01_01.wav
HS2 Audio/Girls/c09/AudioClip/hso_09_21_32_00.wav
HS2 Audio/Girls/c09/AudioClip/hso_09_00_40_00_03.wav
HS2 Audio/Girls/c09/AudioClip/hso_09_21_20_00.wav
HS2 Audio/Girls/c09/AudioClip/hso_09_62_00_01.wav
HS2 Audio/Girls/c09/AudioClip/hso_09_20_00_02.wav
HS2 Audio/Girls/c09/AudioClip/hso_09_42_30_01.wav
HS2 Audio/Girls/c09/AudioClip/hso_09_60_20_01.wav
HS2 Audio/Girls/c09/AudioClip/hso_09_21_20_02.wav
HS2 Audio/Girls/c09/AudioClip/hso_09_20_32_01.wav
HS2 Audio/Girls/c09/AudioClip/hso_09_41_41_01.wav
HS2 Audio/Girls/c09/AudioClip/hso_09_21_30_02.wav
HS2 Audio/Girls/c09/AudioClip/hso_09_40_30_01.wav
HS2 Audio/Girls/c09/AudioClip/hso_09_01_30_00.wav
HS2 Audio/Girls/c09/AudioClip/hso_09_03_00_00.wav
HS2 Audio/Girls/c09/AudioClip/hso_09_00_00_00_03.wav
HS2 Audio/Girls/c09/AudioClip/hso_09_22_01_00.wav
HS2 Audio/Girls/c09/AudioClip/hso_09_00_00_00_00.wav
HS2 Audio/Girls/c09/AudioClip/hso_09_52_00_01.wav
HS2 Audio/Girls/c09/AudioClip/hso_09_20_11_01.wav
HS2 Audio/Girls/c09/AudioClip/hso_09_20_01_01.wav
HS2 Audio/Girls/c09/AudioClip/hso_09_31_11_01.wav
HS2 Audio/Girls/c09/AudioClip/hso_09_21_01_01.wav
HS2 Audio/Girls/c09/AudioClip/hso_09_63_30_00.wav
HS2 Audio/Girls/c09/AudioClip/hso_09_41_10_01.wav
HS2 Audio/Girls/c09/AudioClip/hso_09_30_10_00.wav
HS2 Audio/Girls/c09/AudioClip/hso_09_32_01_00.wav
HS2 Audio/Girls/c09/AudioClip/hso_09_20_02_01.wav
HS2 Audio/Girls/c09/AudioClip/hso_09_21_42_02.wav
HS2 Audio/Girls/c09/AudioClip/hso_09_02_00_00.wav
HS2 Audio/Girls/c09/AudioClip/hso_09_00_30_00_00.wav
HS2 Audio/Girls/c09/AudioClip/hso_09_21_01_00.wav
HS2 Audio/Girls/c09/AudioClip/hso_09_41_01_01.wav
HS2 Audio/Girls/c09/AudioClip/hso_09_21_11_01.wav
HS2 Audio/Girls/c09/AudioClip/hso_09_42_31_00.wav
HS2 Audio/Girls/c09/AudioClip/hso_09_63_00_01.wav
HS2 Audio/Girls/c09/AudioClip/hso_09_21_42_00.wav
HS2 Audio/Girls/c09/AudioClip/hso_09_52_20_00.wav
HS2 Audio/Girls/c09/AudioClip/hso_09_21_41_01.wav
HS2 Audio/Girls/c09/AudioClip/hso_09_21_02_00.wav
HS2 Audio/Girls/c09/AudioClip/hso_09_50_00_01.wav
HS2 Audio/Girls/c09/AudioClip/hso_09_00_40_00_04.wav
HS2 Audio/Girls/c09/AudioClip/hso_09_21_00_01.wav
HS2 Audio/Girls/c09/AudioClip/hso_09_20_03_02.wav
HS2 Audio/Girls/c09/AudioClip/hso_09_52_40_00.wav
HS2 Audio/Girls/c09/AudioClip/hso_09_30_10_01.wav
HS2 Audio/Girls/c09/AudioClip/hso_09_40_11_00.wav
HS2 Audio/Girls/c09/AudioClip/hso_09_20_03_01.wav
HS2 Audio/Girls/c09/AudioClip/hso_09_00_40_00_09.wav
HS2 Audio/Girls/c09/AudioClip/hso_09_61_40_01.wav
HS2 Audio/Girls/c09/AudioClip/hso_09_00_10_00_05.wav
HS2 Audio/Girls/c09/AudioClip/hso_09_41_40_01.wav
HS2 Audio/Girls/c09/AudioClip/hso_09_00_10_00_04.wav
HS2 Audio/Girls/c09/AudioClip/hso_09_00_30_00_05.wav
HS2 Audio/Girls/c09/AudioClip/hso_09_21_11_02.wav
HS2 Audio/Girls/c09/AudioClip/hso_09_22_41_01.wav
HS2 Audio/Girls/c09/AudioClip/hso_09_11_00_00.wav
HS2 Audio/Girls/c09/AudioClip/hso_09_63_40_01.wav
HS2 Audio/Girls/c09/AudioClip/hso_09_00_20_00_05.wav
HS2 Audio/Girls/c09/AudioClip/hso_09_51_40_01.wav
HS2 Audio/Girls/c09/AudioClip/hso_09_20_32_00.wav
HS2 Audio/Girls/c09/AudioClip/hso_09_20_42_02.wav
HS2 Audio/Girls/c09/AudioClip/hso_09_20_40_00.wav
HS2 Audio/Girls/c09/AudioClip/hso_09_01_10_00.wav
HS2 Audio/Girls/c09/AudioClip/hso_09_50_40_01.wav
HS2 Audio/Girls/c09/AudioClip/hso_09_21_11_00.wav
HS2 Audio/Girls/c09/AudioClip/hso_09_62_30_01.wav
HS2 Audio/Girls/c09/AudioClip/hso_09_63_30_01.wav
HS2 Audio/Girls/c09/AudioClip/hso_09_00_00_00_05.wav
HS2 Audio/Girls/c09/AudioClip/hso_09_21_30_00.wav
HS2 Audio/Girls/c09/AudioClip/hso_09_22_03_01.wav
HS2 Audio/Girls/c09/AudioClip/hso_09_00_20_00_09.wav
HS2 Audio/Girls/c09/AudioClip/hso_09_10_40_00.wav
HS2 Audio/Girls/c09/AudioClip/hso_09_21_00_00.wav
HS2 Audio/Girls/c09/AudioClip/hso_09_20_31_00.wav
HS2 Audio/Girls/c09/AudioClip/hso_09_62_40_00.wav
HS2 Audio/Girls/c09/AudioClip/hso_09_00_40_00_06.wav
HS2 Audio/Girls/c09/AudioClip/hso_09_41_11_01.wav
HS2 Audio/Girls/c09/AudioClip/hso_09_60_40_00.wav
HS2 Audio/Girls/c09/AudioClip/hso_09_00_00_00_09.wav
HS2 Audio/Girls/c09/AudioClip/hso_09_40_40_01.wav
HS2 Audio/Girls/c09/AudioClip/hso_09_00_40_00_07.wav
HS2 Audio/Girls/c09/AudioClip/hso_09_40_10_01.wav
HS2 Audio/Girls/c09/AudioClip/hso_09_22_10_00.wav
HS2 Audio/Girls/c09/AudioClip/hso_09_31_01_01.wav
HS2 Audio/Girls/c09/AudioClip/hso_09_41_31_01.wav
HS2 Audio/Girls/c09/AudioClip/hso_09_00_10_00_00.wav
HS2 Audio/Girls/c09/AudioClip/hso_09_21_03_02.wav
HS2 Audio/Girls/c09/AudioClip/hso_09_31_00_01.wav
HS2 Audio/Girls/c09/AudioClip/hso_09_20_10_01.wav
HS2 Audio/Girls/c09/AudioClip/hso_09_21_03_01.wav
HS2 Audio/Girls/c09/AudioClip/hso_09_61_40_00.wav
HS2 Audio/Girls/c09/AudioClip/hso_09_20_41_00.wav
HS2 Audio/Girls/c09/AudioClip/hso_09_00_10_00_02.wav
HS2 Audio/Girls/c09/AudioClip/hso_09_00_10_00_03.wav
HS2 Audio/Girls/c09/AudioClip/hso_09_22_40_01.wav
HS2 Audio/Girls/c09/AudioClip/hso_09_32_11_00.wav
HS2 Audio/Girls/c09/AudioClip/hso_09_00_00_00_04.wav
HS2 Audio/Girls/c09/AudioClip/hso_09_32_01_01.wav
HS2 Audio/Girls/c09/AudioClip/hso_09_62_20_01.wav
HS2 Audio/Girls/c09/AudioClip/hso_09_41_01_00.wav
HS2 Audio/Girls/c09/AudioClip/hso_09_02_30_00.wav
HS2 Audio/Girls/c09/AudioClip/hso_09_22_41_00.wav
HS2 Audio/Girls/c09/AudioClip/hso_09_22_00_01.wav
HS2 Audio/Girls/c09/AudioClip/hso_09_22_20_01.wav
HS2 Audio/Girls/c09/AudioClip/hso_09_21_32_01.wav
HS2 Audio/Girls/c09/AudioClip/hso_09_21_10_02.wav
HS2 Audio/Girls/c09/AudioClip/hso_09_00_40_00_02.wav
HS2 Audio/Girls/c09/AudioClip/hso_09_32_11_01.wav
HS2 Audio/Girls/c09/AudioClip/hso_09_20_20_01.wav
HS2 Audio/Girls/c09/AudioClip/hso_09_40_31_01.wav
HS2 Audio/Girls/c09/AudioClip/hso_09_20_10_02.wav
HS2 Audio/Girls/c09/AudioClip/hso_09_41_11_00.wav
HS2 Audio/Girls/c09/AudioClip/hso_09_30_00_00.wav
HS2 Audio/Girls/c09/AudioClip/hso_09_42_40_01.wav
HS2 Audio/Girls/c09/AudioClip/hso_09_50_20_01.wav
HS2 Audio/Girls/c09/AudioClip/hso_09_20_01_02.wav
HS2 Audio/Girls/c09/AudioClip/hso_09_41_31_00.wav
HS2 Audio/Girls/c09/AudioClip/hso_09_00_10_00_09.wav
HS2 Audio/Girls/c09/AudioClip/hso_09_61_30_00.wav
HS2 Audio/Girls/c09/AudioClip/hso_09_41_30_00.wav
HS2 Audio/Girls/c09/AudioClip/hso_09_21_02_01.wav
HS2 Audio/Girls/c09/AudioClip/hso_09_00_20_00_06.wav
HS2 Audio/Girls/c09/AudioClip/hso_09_00_20_00_01.wav
HS2 Audio/Girls/c09/AudioClip/hso_09_40_00_00.wav
HS2 Audio/Girls/c09/AudioClip/hso_09_20_42_01.wav
HS2 Audio/Girls/c09/AudioClip/hso_09_51_40_00.wav
HS2 Audio/Girls/c09/AudioClip/hso_09_00_40_00_01.wav
HS2 Audio/Girls/c09/AudioClip/hso_09_30_11_01.wav
HS2 Audio/Girls/c09/AudioClip/hso_09_31_10_00.wav
HS2 Audio/Girls/c09/AudioClip/hso_09_00_20_00_08.wav
HS2 Audio/Girls/c09/AudioClip/hso_09_00_00_00_02.wav
HS2 Audio/Girls/c09/AudioClip/hso_09_42_41_01.wav
HS2 Audio/Girls/c09/AudioClip/hso_09_20_41_02.wav
HS2 Audio/Girls/c09/AudioClip/hso_09_51_00_01.wav
HS2 Audio/Girls/c09/AudioClip/hso_09_60_40_01.wav
HS2 Audio/Girls/c09/AudioClip/hso_09_61_02_00.wav
HS2 Audio/Girls/c09/AudioClip/hso_09_21_40_01.wav
HS2 Audio/Girls/c09/AudioClip/hso_09_00_00_00_06.wav
HS2 Audio/Girls/c09/AudioClip/hso_09_32_00_01.wav
HS2 Audio/Girls/c09/AudioClip/hso_09_32_00_00.wav
HS2 Audio/Girls/c09/AudioClip/hso_09_20_30_02.wav
HS2 Audio/Girls/c09/AudioClip/hso_09_62_20_00.wav
HS2 Audio/Girls/c09/AudioClip/hso_09_00_10_00_08.wav
HS2 Audio/Girls/c09/AudioClip/hso_09_21_03_00.wav
HS2 Audio/Girls/c09/AudioClip/hso_09_42_00_00.wav
HS2 Audio/Girls/c09/AudioClip/hso_09_22_01_01.wav
HS2 Audio/Girls/c09/AudioClip/hso_09_01_20_01.wav
HS2 Audio/Girls/c09/AudioClip/hso_09_20_02_00.wav
HS2 Audio/Girls/c09/AudioClip/hso_09_21_41_02.wav
HS2 Audio/Girls/c09/AudioClip/hso_09_50_20_00.wav
HS2 Audio/Girls/c09/AudioClip/hso_09_40_10_00.wav
HS2 Audio/Girls/c09/AudioClip/hso_09_03_30_00.wav
HS2 Audio/Girls/c09/AudioClip/hso_09_62_40_01.wav
HS2 Audio/Girls/c09/AudioClip/hso_09_40_40_00.wav
HS2 Audio/Girls/c09/AudioClip/hso_09_61_02_01.wav
HS2 Audio/Girls/c09/AudioClip/hso_09_11_40_00.wav
HS2 Audio/Girls/c09/AudioClip/hso_09_20_40_02.wav
HS2 Audio/Girls/c09/AudioClip/hso_09_32_10_00.wav
HS2 Audio/Girls/c09/AudioClip/hso_09_63_20_00.wav
HS2 Audio/Girls/c09/AudioClip/hso_09_20_03_00.wav
HS2 Audio/Girls/c09/AudioClip/hso_09_20_02_02.wav
HS2 Audio/Girls/c09/AudioClip/hso_09_00_30_00_02.wav
HS2 Audio/Girls/c09/AudioClip/hso_09_52_20_01.wav
HS2 Audio/Girls/c09/AudioClip/hso_09_01_10_01.wav
HS2 Audio/Girls/c09/AudioClip/hso_09_60_00_01.wav
HS2 Audio/Girls/c09/AudioClip/hso_09_01_30_01.wav
HS2 Audio/Girls/c09/AudioClip/hso_09_00_30_00_04.wav
HS2 Audio/Girls/c09/AudioClip/hso_09_00_00_00_08.wav
HS2 Audio/Girls/c09/AudioClip/hso_09_60_01_00.wav
HS2 Audio/Girls/c09/AudioClip/hso_09_00_40_00_08.wav
HS2 Audio/Girls/c09/AudioClip/hso_09_11_30_00.wav
HS2 Audio/Girls/c09/AudioClip/hso_09_22_11_01.wav
HS2 Audio/Girls/c09/AudioClip/hso_09_21_00_02.wav
HS2 Audio/Girls/c09/AudioClip/hso_09_00_30_00_03.wav
HS2 Audio/Girls/c09/AudioClip/hso_09_50_00_00.wav
HS2 Audio/Girls/c09/AudioClip/hso_09_22_00_00.wav
HS2 Audio/Girls/c09/AudioClip/hso_09_20_10_00.wav
HS2 Audio/Girls/c09/AudioClip/hso_09_40_30_00.wav
HS2 Audio/Girls/c09/AudioClip/hso_09_11_30_01.wav
HS2 Audio/Girls/c09/AudioClip/hso_09_61_20_01.wav
HS2 Audio/Girls/c09/AudioClip/hso_09_20_31_02.wav
HS2 Audio/Girls/c09/AudioClip/hso_09_21_01_02.wav
HS2 Audio/Girls/c09/AudioClip/hso_09_22_30_00.wav
HS2 Audio/Girls/c09/AudioClip/hso_09_61_30_01.wav
HS2 Audio/Girls/c09/AudioClip/hso_09_70_00_00.wav
HS2 Audio/Girls/c09/AudioClip/hso_09_42_31_01.wav
HS2 Audio/Girls/c09/AudioClip/hso_09_21_20_01.wav
HS2 Audio/Girls/c09/AudioClip/hso_09_22_10_01.wav
HS2 Audio/Girls/c09/AudioClip/hso_09_50_40_00.wav
HS2 Audio/Girls/c09/AudioClip/hso_09_00_40_00_00.wav
HS2 Audio/Girls/c09/AudioClip/hso_09_40_00_01.wav
HS2 Audio/Girls/c09/AudioClip/hso_09_60_20_00.wav
HS2 Audio/Girls/c09/AudioClip/hso_09_00_40_00_05.wav
HS2 Audio/Girls/c09/AudioClip/hso_09_31_10_01.wav
HS2 Audio/Girls/c09/AudioClip/hso_09_21_42_01.wav
HS2 Audio/Girls/c09/AudioClip/hso_09_22_03_00.wav
HS2 Audio/Girls/c09/AudioClip/hso_09_11_00_01.wav
HS2 Audio/Girls/c09/AudioClip/hso_09_21_40_02.wav
HS2 Audio/Girls/c09/AudioClip/hso_09_63_00_00.wav
HS2 Audio/Girls/c09/AudioClip/hso_09_42_10_00.wav
HS2 Audio/Girls/c09/AudioClip/hso_09_20_31_01.wav
HS2 Audio/Girls/c09/AudioClip/hso_09_20_20_00.wav
HS2 Audio/Girls/c09/AudioClip/hso_09_30_11_00.wav
HS2 Audio/Girls/c09/AudioClip/hso_09_41_30_01.wav
HS2 Audio/Girls/c09/AudioClip/hso_09_21_10_01.wav
HS2 Audio/Girls/c09/AudioClip/hso_09_42_41_00.wav
HS2 Audio/Girls/c09/AudioClip/hso_09_21_32_02.wav
HS2 Audio/Girls/c09/AudioClip/hso_09_00_30_00_08.wav
HS2 Audio/Girls/c09/AudioClip/hso_09_31_00_00.wav
HS2 Audio/Girls/c09/AudioClip/hso_09_01_00_00.wav
HS2 Audio/Girls/c09/AudioClip/hso_09_51_20_00.wav
HS2 Audio/Girls/c09/AudioClip/hso_09_22_11_00.wav
HS2 Audio/Girls/c09/AudioClip/hso_09_42_40_00.wav
HS2 Audio/Girls/c09/AudioClip/hso_09_41_00_01.wav
HS2 Audio/Girls/c09/AudioClip/hso_09_42_11_00.wav
HS2 Audio/Girls/c09/AudioClip/hso_09_22_31_00.wav
HS2 Audio/Girls/c09/AudioClip/hso_09_21_02_02.wav
HS2 Audio/Girls/c09/AudioClip/hso_09_20_20_02.wav
HS2 Audio/Girls/c09/AudioClip/hso_09_22_42_00.wav
HS2 Audio/Girls/c09/AudioClip/hso_09_00_20_00_00.wav
HS2 Audio/Girls/c09/AudioClip/hso_09_71_01_00.wav
HS2 Audio/Girls/c09/AudioClip/hso_09_00_20_00_02.wav
HS2 Audio/Girls/c09/AudioClip/hso_09_11_40_01.wav
HS2 Audio/Girls/c09/AudioClip/hso_09_00_20_00_03.wav
HS2 Audio/Girls/c09/AudioClip/hso_09_22_30_01.wav
HS2 Audio/Girls/c09/AudioClip/hso_09_00_20_00_07.wav
HS2 Audio/Girls/c09/AudioClip/hso_09_00_30_00_01.wav
HS2 Audio/Girls/c09/AudioClip/hso_09_42_30_00.wav
HS2 Audio/Girls/c09/AudioClip/hso_09_42_01_00.wav
HS2 Audio/Girls/c09/AudioClip/hso_09_42_10_01.wav
HS2 Audio/Girls/c09/AudioClip/hso_09_40_31_00.wav
HS2 Audio/Girls/c09/AudioClip/hso_09_40_01_00.wav
HS2 Audio/Girls/c09/AudioClip/hso_09_20_30_01.wav
HS2 Audio/Girls/c09/AudioClip/hso_09_40_41_01.wav
HS2 Audio/Girls/c09/AudioClip/hso_09_30_01_00.wav
HS2 Audio/Girls/c09/AudioClip/hso_09_62_00_00.wav
HS2 Audio/Girls/c09/AudioClip/hso_09_42_01_01.wav
HS2 Audio/Girls/c09/AudioClip/hso_09_00_00_00_07.wav
HS2 Audio/Girls/c09/AudioClip/hso_09_21_31_01.wav
HS2 Audio/Girls/c09/AudioClip/hso_09_21_40_00.wav
HS2 Audio/Girls/c09/AudioClip/hso_09_10_00_00.wav
HS2 Audio/Girls/c09/AudioClip/hso_09_41_10_00.wav
HS2 Audio/Girls/c09/AudioClip/hso_09_01_00_01.wav
HS2 Audio/Girls/c09/AudioClip/hso_09_10_30_00.wav
HS2 Audio/Girls/c09/AudioClip/hso_09_60_00_00.wav
HS2 Audio/Girls/c09/AudioClip/hso_09_22_40_00.wav
HS2 Audio/Girls/c02/AudioClip/hso_02_61_30_00.wav
HS2 Audio/Girls/c02/AudioClip/hso_02_62_40_00.wav
HS2 Audio/Girls/c02/AudioClip/hso_02_22_01_00.wav
HS2 Audio/Girls/c02/AudioClip/hso_02_11_00_00.wav
HS2 Audio/Girls/c02/AudioClip/hso_02_31_01_01.wav
HS2 Audio/Girls/c02/AudioClip/hso_02_42_31_01.wav
HS2 Audio/Girls/c02/AudioClip/hso_02_42_00_00.wav
HS2 Audio/Girls/c02/AudioClip/hso_02_00_40_00_03.wav
HS2 Audio/Girls/c02/AudioClip/hso_02_72_02_00.wav
HS2 Audio/Girls/c02/AudioClip/hso_02_60_40_01.wav
HS2 Audio/Girls/c02/AudioClip/hso_02_22_42_00.wav
HS2 Audio/Girls/c02/AudioClip/hso_02_40_00_00.wav
HS2 Audio/Girls/c02/AudioClip/hso_02_20_32_00.wav
HS2 Audio/Girls/c02/AudioClip/hso_02_50_40_01.wav
HS2 Audio/Girls/c02/AudioClip/hso_02_41_11_00.wav
HS2 Audio/Girls/c02/AudioClip/hso_02_20_00_00.wav
HS2 Audio/Girls/c02/AudioClip/hso_02_60_20_01.wav
HS2 Audio/Girls/c02/AudioClip/hso_02_21_30_02.wav
HS2 Audio/Girls/c02/AudioClip/hso_02_00_10_00_00.wav
HS2 Audio/Girls/c02/AudioClip/hso_02_61_40_00.wav
HS2 Audio/Girls/c02/AudioClip/hso_02_40_40_01.wav
HS2 Audio/Girls/c02/AudioClip/hso_02_00_10_00_03.wav
HS2 Audio/Girls/c02/AudioClip/hso_02_00_30_00_07.wav
HS2 Audio/Girls/c02/AudioClip/hso_02_22_03_00.wav
HS2 Audio/Girls/c02/AudioClip/hso_02_11_30_01.wav
HS2 Audio/Girls/c02/AudioClip/hso_02_51_40_00.wav
HS2 Audio/Girls/c02/AudioClip/hso_02_22_32_00.wav
HS2 Audio/Girls/c02/AudioClip/hso_02_32_01_00.wav
HS2 Audio/Girls/c02/AudioClip/hso_02_20_01_00.wav
HS2 Audio/Girls/c02/AudioClip/hso_02_62_00_00.wav
HS2 Audio/Girls/c02/AudioClip/hso_02_20_03_00.wav
HS2 Audio/Girls/c02/AudioClip/hso_02_60_30_00.wav
HS2 Audio/Girls/c02/AudioClip/hso_02_00_30_00_00.wav
HS2 Audio/Girls/c02/AudioClip/hso_02_41_10_00.wav
HS2 Audio/Girls/c02/AudioClip/hso_02_40_10_01.wav
HS2 Audio/Girls/c02/AudioClip/hso_02_21_41_02.wav
HS2 Audio/Girls/c02/AudioClip/hso_02_20_40_01.wav
HS2 Audio/Girls/c02/AudioClip/hso_02_22_20_01.wav
HS2 Audio/Girls/c02/AudioClip/hso_02_00_20_00_07.wav
HS2 Audio/Girls/c02/AudioClip/hso_02_30_00_00.wav
HS2 Audio/Girls/c02/AudioClip/hso_02_21_03_02.wav
HS2 Audio/Girls/c02/AudioClip/hso_02_41_30_00.wav
HS2 Audio/Girls/c02/AudioClip/hso_02_20_00_02.wav
HS2 Audio/Girls/c02/AudioClip/hso_02_61_02_01.wav
HS2 Audio/Girls/c02/AudioClip/hso_02_00_10_00_09.wav
HS2 Audio/Girls/c02/AudioClip/hso_02_20_00_01.wav
HS2 Audio/Girls/c02/AudioClip/hso_02_62_20_00.wav
HS2 Audio/Girls/c02/AudioClip/hso_02_70_00_00.wav
HS2 Audio/Girls/c02/AudioClip/hso_02_20_01_01.wav
HS2 Audio/Girls/c02/AudioClip/hso_02_00_20_00_04.wav
HS2 Audio/Girls/c02/AudioClip/hso_02_42_30_00.wav
HS2 Audio/Girls/c02/AudioClip/hso_02_42_00_01.wav
HS2 Audio/Girls/c02/AudioClip/hso_02_40_10_00.wav
HS2 Audio/Girls/c02/AudioClip/hso_02_21_10_00.wav
HS2 Audio/Girls/c02/AudioClip/hso_02_50_40_00.wav
HS2 Audio/Girls/c02/AudioClip/hso_02_00_10_00_08.wav
HS2 Audio/Girls/c02/AudioClip/hso_02_32_01_01.wav
HS2 Audio/Girls/c02/AudioClip/hso_02_00_10_00_04.wav
HS2 Audio/Girls/c02/AudioClip/hso_02_63_20_01.wav
HS2 Audio/Girls/c02/AudioClip/hso_02_42_40_00.wav
HS2 Audio/Girls/c02/AudioClip/hso_02_00_10_00_05.wav
HS2 Audio/Girls/c02/AudioClip/hso_02_20_41_02.wav
HS2 Audio/Girls/c02/AudioClip/hso_02_00_30_00_09.wav
HS2 Audio/Girls/c02/AudioClip/hso_02_60_40_00.wav
HS2 Audio/Girls/c02/AudioClip/hso_02_50_00_01.wav
HS2 Audio/Girls/c02/AudioClip/hso_02_02_00_00.wav
HS2 Audio/Girls/c02/AudioClip/hso_02_42_01_00.wav
HS2 Audio/Girls/c02/AudioClip/hso_02_63_00_01.wav
HS2 Audio/Girls/c02/AudioClip/hso_02_30_01_00.wav
HS2 Audio/Girls/c02/AudioClip/hso_02_22_41_01.wav
HS2 Audio/Girls/c02/AudioClip/hso_02_40_11_01.wav
HS2 Audio/Girls/c02/AudioClip/hso_02_00_40_00_04.wav
HS2 Audio/Girls/c02/AudioClip/hso_02_40_40_00.wav
HS2 Audio/Girls/c02/AudioClip/hso_02_32_00_00.wav
HS2 Audio/Girls/c02/AudioClip/hso_02_21_20_02.wav
HS2 Audio/Girls/c02/AudioClip/hso_02_21_41_01.wav
HS2 Audio/Girls/c02/AudioClip/hso_02_21_31_00.wav
HS2 Audio/Girls/c02/AudioClip/hso_02_21_02_00.wav
HS2 Audio/Girls/c02/AudioClip/hso_02_51_00_01.wav
HS2 Audio/Girls/c02/AudioClip/hso_02_00_00_00_07.wav
HS2 Audio/Girls/c02/AudioClip/hso_02_01_30_00.wav
HS2 Audio/Girls/c02/AudioClip/hso_02_31_11_00.wav
HS2 Audio/Girls/c02/AudioClip/hso_02_21_42_02.wav
HS2 Audio/Girls/c02/AudioClip/hso_02_21_11_01.wav
HS2 Audio/Girls/c02/AudioClip/hso_02_11_40_00.wav
HS2 Audio/Girls/c02/AudioClip/hso_02_22_41_00.wav
HS2 Audio/Girls/c02/AudioClip/hso_02_22_00_00.wav
HS2 Audio/Girls/c02/AudioClip/hso_02_00_00_00_02.wav
HS2 Audio/Girls/c02/AudioClip/hso_02_20_20_01.wav
HS2 Audio/Girls/c02/AudioClip/hso_02_21_40_01.wav
HS2 Audio/Girls/c02/AudioClip/hso_02_40_11_00.wav
HS2 Audio/Girls/c02/AudioClip/hso_02_21_32_02.wav
HS2 Audio/Girls/c02/AudioClip/hso_02_20_40_02.wav
HS2 Audio/Girls/c02/AudioClip/hso_02_32_00_01.wav
HS2 Audio/Girls/c02/AudioClip/hso_02_00_40_00_01.wav
HS2 Audio/Girls/c02/AudioClip/hso_02_21_10_01.wav
HS2 Audio/Girls/c02/AudioClip/hso_02_21_41_00.wav
HS2 Audio/Girls/c02/AudioClip/hso_02_22_10_00.wav
HS2 Audio/Girls/c02/AudioClip/hso_02_10_40_00.wav
HS2 Audio/Girls/c02/AudioClip/hso_02_01_20_01.wav
HS2 Audio/Girls/c02/AudioClip/hso_02_21_30_01.wav
HS2 Audio/Girls/c02/AudioClip/hso_02_62_30_00.wav
HS2 Audio/Girls/c02/AudioClip/hso_02_21_00_02.wav
HS2 Audio/Girls/c02/AudioClip/hso_02_22_11_00.wav
HS2 Audio/Girls/c02/AudioClip/hso_02_20_01_02.wav
HS2 Audio/Girls/c02/AudioClip/hso_02_40_31_00.wav
HS2 Audio/Girls/c02/AudioClip/hso_02_03_30_00.wav
HS2 Audio/Girls/c02/AudioClip/hso_02_20_32_02.wav
HS2 Audio/Girls/c02/AudioClip/hso_02_60_01_01.wav
HS2 Audio/Girls/c02/AudioClip/hso_02_41_31_01.wav
HS2 Audio/Girls/c02/AudioClip/hso_02_00_20_00_09.wav
HS2 Audio/Girls/c02/AudioClip/hso_02_50_20_01.wav
HS2 Audio/Girls/c02/AudioClip/hso_02_32_11_00.wav
HS2 Audio/Girls/c02/AudioClip/hso_02_00_00_00_09.wav
HS2 Audio/Girls/c02/AudioClip/hso_02_20_41_00.wav
HS2 Audio/Girls/c02/AudioClip/hso_02_20_30_01.wav
HS2 Audio/Girls/c02/AudioClip/hso_02_42_11_01.wav
HS2 Audio/Girls/c02/AudioClip/hso_02_20_32_01.wav
HS2 Audio/Girls/c02/AudioClip/hso_02_22_03_01.wav
HS2 Audio/Girls/c02/AudioClip/hso_02_20_11_00.wav
HS2 Audio/Girls/c02/AudioClip/hso_02_20_10_02.wav
HS2 Audio/Girls/c02/AudioClip/hso_02_20_11_02.wav
HS2 Audio/Girls/c02/AudioClip/hso_02_00_20_00_08.wav
HS2 Audio/Girls/c02/AudioClip/hso_02_20_03_01.wav
HS2 Audio/Girls/c02/AudioClip/hso_02_40_30_01.wav
HS2 Audio/Girls/c02/AudioClip/hso_02_00_00_00_06.wav
HS2 Audio/Girls/c02/AudioClip/hso_02_50_20_00.wav
HS2 Audio/Girls/c02/AudioClip/hso_02_21_40_02.wav
HS2 Audio/Girls/c02/AudioClip/hso_02_41_10_01.wav
HS2 Audio/Girls/c02/AudioClip/hso_02_40_30_00.wav
HS2 Audio/Girls/c02/AudioClip/hso_02_10_00_00.wav
HS2 Audio/Girls/c02/AudioClip/hso_02_20_02_01.wav
HS2 Audio/Girls/c02/AudioClip/hso_02_62_40_01.wav
HS2 Audio/Girls/c02/AudioClip/hso_02_21_03_01.wav
HS2 Audio/Girls/c02/AudioClip/hso_02_32_10_00.wav
HS2 Audio/Girls/c02/AudioClip/hso_02_22_10_01.wav
HS2 Audio/Girls/c02/AudioClip/hso_02_31_10_00.wav
HS2 Audio/Girls/c02/AudioClip/hso_02_20_40_00.wav
HS2 Audio/Girls/c02/AudioClip/hso_02_22_30_01.wav
HS2 Audio/Girls/c02/AudioClip/hso_02_00_10_00_07.wav
HS2 Audio/Girls/c02/AudioClip/hso_02_42_30_01.wav
HS2 Audio/Girls/c02/AudioClip/hso_02_00_30_00_08.wav
HS2 Audio/Girls/c02/AudioClip/hso_02_41_00_01.wav
HS2 Audio/Girls/c02/AudioClip/hso_02_31_01_00.wav
HS2 Audio/Girls/c02/AudioClip/hso_02_31_00_00.wav
HS2 Audio/Girls/c02/AudioClip/hso_02_30_10_00.wav
HS2 Audio/Girls/c02/AudioClip/hso_02_00_00_00_01.wav
HS2 Audio/Girls/c02/AudioClip/hso_02_61_20_00.wav
HS2 Audio/Girls/c02/AudioClip/hso_02_21_20_01.wav
HS2 Audio/Girls/c02/AudioClip/hso_02_52_00_01.wav
HS2 Audio/Girls/c02/AudioClip/hso_02_01_00_01.wav
HS2 Audio/Girls/c02/AudioClip/hso_02_40_01_00.wav
HS2 Audio/Girls/c02/AudioClip/hso_02_20_11_01.wav
HS2 Audio/Girls/c02/AudioClip/hso_02_61_30_01.wav
HS2 Audio/Girls/c02/AudioClip/hso_02_00_00_00_08.wav
HS2 Audio/Girls/c02/AudioClip/hso_02_50_00_00.wav
HS2 Audio/Girls/c02/AudioClip/hso_02_60_01_00.wav
HS2 Audio/Girls/c02/AudioClip/hso_02_22_11_01.wav
HS2 Audio/Girls/c02/AudioClip/hso_02_21_42_00.wav
HS2 Audio/Girls/c02/AudioClip/hso_02_42_01_01.wav
HS2 Audio/Girls/c02/AudioClip/hso_02_71_01_00.wav
HS2 Audio/Girls/c02/AudioClip/hso_02_52_00_00.wav
HS2 Audio/Girls/c02/AudioClip/hso_02_21_11_02.wav
HS2 Audio/Girls/c02/AudioClip/hso_02_30_01_01.wav
HS2 Audio/Girls/c02/AudioClip/hso_02_00_40_00_02.wav
HS2 Audio/Girls/c02/AudioClip/hso_02_60_00_01.wav
HS2 Audio/Girls/c02/AudioClip/hso_02_60_20_00.wav
HS2 Audio/Girls/c02/AudioClip/hso_02_00_40_00_05.wav
HS2 Audio/Girls/c02/AudioClip/hso_02_10_30_00.wav
HS2 Audio/Girls/c02/AudioClip/hso_02_22_01_01.wav
HS2 Audio/Girls/c02/AudioClip/hso_02_21_30_00.wav
HS2 Audio/Girls/c02/AudioClip/hso_02_41_41_01.wav
HS2 Audio/Girls/c02/AudioClip/hso_02_31_10_01.wav
HS2 Audio/Girls/c02/AudioClip/hso_02_21_00_00.wav
HS2 Audio/Girls/c02/AudioClip/hso_02_21_31_02.wav
HS2 Audio/Girls/c02/AudioClip/hso_02_61_00_00.wav
HS2 Audio/Girls/c02/AudioClip/hso_02_60_00_00.wav
HS2 Audio/Girls/c02/AudioClip/hso_02_41_40_01.wav
HS2 Audio/Girls/c02/AudioClip/hso_02_00_20_00_03.wav
HS2 Audio/Girls/c02/AudioClip/hso_02_01_20_00.wav
HS2 Audio/Girls/c02/AudioClip/hso_02_20_42_02.wav
HS2 Audio/Girls/c02/AudioClip/hso_02_42_11_00.wav
HS2 Audio/Girls/c02/AudioClip/hso_02_22_00_01.wav
HS2 Audio/Girls/c02/AudioClip/hso_02_21_01_00.wav
HS2 Audio/Girls/c02/AudioClip/hso_02_21_01_02.wav
HS2 Audio/Girls/c02/AudioClip/hso_02_03_00_00.wav
HS2 Audio/Girls/c02/AudioClip/hso_02_22_40_01.wav
HS2 Audio/Girls/c02/AudioClip/hso_02_20_03_02.wav
HS2 Audio/Girls/c02/AudioClip/hso_02_00_30_00_05.wav
HS2 Audio/Girls/c02/AudioClip/hso_02_41_41_00.wav
HS2 Audio/Girls/c02/AudioClip/hso_02_22_31_00.wav
HS2 Audio/Girls/c02/AudioClip/hso_02_22_20_00.wav
HS2 Audio/Girls/c02/AudioClip/hso_02_41_11_01.wav
HS2 Audio/Girls/c02/AudioClip/hso_02_20_30_02.wav
HS2 Audio/Girls/c02/AudioClip/hso_02_61_02_00.wav
HS2 Audio/Girls/c02/AudioClip/hso_02_63_20_00.wav
HS2 Audio/Girls/c02/AudioClip/hso_02_00_00_00_03.wav
HS2 Audio/Girls/c02/AudioClip/hso_02_11_00_01.wav
HS2 Audio/Girls/c02/AudioClip/hso_02_51_20_01.wav
HS2 Audio/Girls/c02/AudioClip/hso_02_60_30_01.wav
HS2 Audio/Girls/c02/AudioClip/hso_02_51_40_01.wav
HS2 Audio/Girls/c02/AudioClip/hso_02_62_20_01.wav
HS2 Audio/Girls/c02/AudioClip/hso_02_20_02_00.wav
HS2 Audio/Girls/c02/AudioClip/hso_02_21_01_01.wav
HS2 Audio/Girls/c02/AudioClip/hso_02_20_42_00.wav
HS2 Audio/Girls/c02/AudioClip/hso_02_20_10_00.wav
HS2 Audio/Girls/c02/AudioClip/hso_02_20_20_00.wav
HS2 Audio/Girls/c02/AudioClip/hso_02_11_30_00.wav
HS2 Audio/Girls/c02/AudioClip/hso_02_00_40_00_09.wav
HS2 Audio/Girls/c02/AudioClip/hso_02_40_41_01.wav
HS2 Audio/Girls/c02/AudioClip/hso_02_40_31_01.wav
HS2 Audio/Girls/c02/AudioClip/hso_02_20_31_01.wav
HS2 Audio/Girls/c02/AudioClip/hso_02_00_10_00_06.wav
HS2 Audio/Girls/c02/AudioClip/hso_02_20_30_00.wav
HS2 Audio/Girls/c02/AudioClip/hso_02_51_20_00.wav
HS2 Audio/Girls/c02/AudioClip/hso_02_00_40_00_08.wav
HS2 Audio/Girls/c02/AudioClip/hso_02_21_03_00.wav
HS2 Audio/Girls/c02/AudioClip/hso_02_22_32_01.wav
HS2 Audio/Girls/c02/AudioClip/hso_02_11_40_01.wav
HS2 Audio/Girls/c02/AudioClip/hso_02_22_31_01.wav
HS2 Audio/Girls/c02/AudioClip/hso_02_20_10_01.wav
HS2 Audio/Girls/c02/AudioClip/hso_02_40_00_01.wav
HS2 Audio/Girls/c02/AudioClip/hso_02_42_40_01.wav
HS2 Audio/Girls/c02/AudioClip/hso_02_00_30_00_04.wav
HS2 Audio/Girls/c02/AudioClip/hso_02_21_42_01.wav
HS2 Audio/Girls/c02/AudioClip/hso_02_01_10_01.wav
HS2 Audio/Girls/c02/AudioClip/hso_02_00_20_00_00.wav
HS2 Audio/Girls/c02/AudioClip/hso_02_42_10_01.wav
HS2 Audio/Girls/c02/AudioClip/hso_02_62_30_01.wav
HS2 Audio/Girls/c02/AudioClip/hso_02_31_11_01.wav
HS2 Audio/Girls/c02/AudioClip/hso_02_00_30_00_03.wav
HS2 Audio/Girls/c02/AudioClip/hso_02_51_00_00.wav
HS2 Audio/Girls/c02/AudioClip/hso_02_21_10_02.wav
HS2 Audio/Girls/c02/AudioClip/hso_02_52_40_01.wav
HS2 Audio/Girls/c02/AudioClip/hso_02_30_11_01.wav
HS2 Audio/Girls/c02/AudioClip/hso_02_32_10_01.wav
HS2 Audio/Girls/c02/AudioClip/hso_02_00_40_00_00.wav
HS2 Audio/Girls/c02/AudioClip/hso_02_62_00_01.wav
HS2 Audio/Girls/c02/AudioClip/hso_02_63_30_01.wav
HS2 Audio/Girls/c02/AudioClip/hso_02_63_30_00.wav
HS2 Audio/Girls/c02/AudioClip/hso_02_42_41_01.wav
HS2 Audio/Girls/c02/AudioClip/hso_02_61_40_01.wav
HS2 Audio/Girls/c02/AudioClip/hso_02_63_40_01.wav
HS2 Audio/Girls/c02/AudioClip/hso_02_00_00_00_04.wav
HS2 Audio/Girls/c02/AudioClip/hso_02_41_00_00.wav
HS2 Audio/Girls/c02/AudioClip/hso_02_00_20_00_05.wav
HS2 Audio/Girls/c02/AudioClip/hso_02_00_30_00_01.wav
HS2 Audio/Girls/c02/AudioClip/hso_02_00_40_00_07.wav
HS2 Audio/Girls/c02/AudioClip/hso_02_21_02_02.wav
HS2 Audio/Girls/c02/AudioClip/hso_02_00_30_00_02.wav
HS2 Audio/Girls/c02/AudioClip/hso_02_00_10_00_02.wav
HS2 Audio/Girls/c02/AudioClip/hso_02_21_40_00.wav
HS2 Audio/Girls/c02/AudioClip/hso_02_30_11_00.wav
HS2 Audio/Girls/c02/AudioClip/hso_02_00_00_00_00.wav
HS2 Audio/Girls/c02/AudioClip/hso_02_01_00_00.wav
HS2 Audio/Girls/c02/AudioClip/hso_02_63_00_00.wav
HS2 Audio/Girls/c02/AudioClip/hso_02_20_41_01.wav
HS2 Audio/Girls/c02/AudioClip/hso_02_00_40_00_06.wav
HS2 Audio/Girls/c02/AudioClip/hso_02_22_40_00.wav
HS2 Audio/Girls/c02/AudioClip/hso_02_20_42_01.wav
HS2 Audio/Girls/c02/AudioClip/hso_02_61_20_01.wav
HS2 Audio/Girls/c02/AudioClip/hso_02_41_40_00.wav
HS2 Audio/Girls/c02/AudioClip/hso_02_22_30_00.wav
HS2 Audio/Girls/c02/AudioClip/hso_02_32_11_01.wav
HS2 Audio/Girls/c02/AudioClip/hso_02_30_10_01.wav
HS2 Audio/Girls/c02/AudioClip/hso_02_40_41_00.wav
HS2 Audio/Girls/c02/AudioClip/hso_02_00_00_00_05.wav
HS2 Audio/Girls/c02/AudioClip/hso_02_01_30_01.wav
HS2 Audio/Girls/c02/AudioClip/hso_02_52_40_00.wav
HS2 Audio/Girls/c02/AudioClip/hso_02_20_31_02.wav
HS2 Audio/Girls/c02/AudioClip/hso_02_41_01_00.wav
HS2 Audio/Girls/c02/AudioClip/hso_02_52_20_00.wav
HS2 Audio/Girls/c02/AudioClip/hso_02_00_20_00_01.wav
HS2 Audio/Girls/c02/AudioClip/hso_02_42_31_00.wav
HS2 Audio/Girls/c02/AudioClip/hso_02_21_32_00.wav
HS2 Audio/Girls/c02/AudioClip/hso_02_21_02_01.wav
HS2 Audio/Girls/c02/AudioClip/hso_02_21_31_01.wav
HS2 Audio/Girls/c02/AudioClip/hso_02_22_42_01.wav
HS2 Audio/Girls/c02/AudioClip/hso_02_21_00_01.wav
HS2 Audio/Girls/c02/AudioClip/hso_02_40_01_01.wav
HS2 Audio/Girls/c02/AudioClip/hso_02_41_31_00.wav
HS2 Audio/Girls/c02/AudioClip/hso_02_00_20_00_06.wav
HS2 Audio/Girls/c02/AudioClip/hso_02_21_11_00.wav
HS2 Audio/Girls/c02/AudioClip/hso_02_20_31_00.wav
HS2 Audio/Girls/c02/AudioClip/hso_02_20_02_02.wav
HS2 Audio/Girls/c02/AudioClip/hso_02_30_00_01.wav
HS2 Audio/Girls/c02/AudioClip/hso_02_31_00_01.wav
HS2 Audio/Girls/c02/AudioClip/hso_02_52_20_01.wav
HS2 Audio/Girls/c02/AudioClip/hso_02_63_40_00.wav
HS2 Audio/Girls/c02/AudioClip/hso_02_00_20_00_02.wav
HS2 Audio/Girls/c02/AudioClip/hso_02_61_00_01.wav
HS2 Audio/Girls/c02/AudioClip/hso_02_00_10_00_01.wav
HS2 Audio/Girls/c02/AudioClip/hso_02_41_01_01.wav
HS2 Audio/Girls/c02/AudioClip/hso_02_01_10_00.wav
HS2 Audio/Girls/c02/AudioClip/hso_02_20_20_02.wav
HS2 Audio/Girls/c02/AudioClip/hso_02_42_10_00.wav
HS2 Audio/Girls/c02/AudioClip/hso_02_00_30_00_06.wav
HS2 Audio/Girls/c02/AudioClip/hso_02_21_32_01.wav
HS2 Audio/Girls/c02/AudioClip/hso_02_21_20_00.wav
HS2 Audio/Girls/c02/AudioClip/hso_02_42_41_00.wav
HS2 Audio/Girls/c02/AudioClip/hso_02_02_30_00.wav
HS2 Audio/Girls/c02/AudioClip/hso_02_41_30_01.wav
HS2 Audio/Girls/c04/AudioClip/hso_04_22_41_00.wav
HS2 Audio/Girls/c04/AudioClip/hso_04_00_10_00_00.wav
HS2 Audio/Girls/c04/AudioClip/hso_04_22_11_00.wav
HS2 Audio/Girls/c04/AudioClip/hso_04_22_32_01.wav
HS2 Audio/Girls/c04/AudioClip/hso_04_42_11_01.wav
HS2 Audio/Girls/c04/AudioClip/hso_04_60_20_00.wav
HS2 Audio/Girls/c04/AudioClip/hso_04_52_40_01.wav
HS2 Audio/Girls/c04/AudioClip/hso_04_21_02_01.wav
HS2 Audio/Girls/c04/AudioClip/hso_04_60_01_01.wav
HS2 Audio/Girls/c04/AudioClip/hso_04_30_10_00.wav
HS2 Audio/Girls/c04/AudioClip/hso_04_00_20_00_08.wav
HS2 Audio/Girls/c04/AudioClip/hso_04_21_00_01.wav
HS2 Audio/Girls/c04/AudioClip/hso_04_30_11_01.wav
HS2 Audio/Girls/c04/AudioClip/hso_04_21_03_01.wav
HS2 Audio/Girls/c04/AudioClip/hso_04_00_10_00_04.wav
HS2 Audio/Girls/c04/AudioClip/hso_04_30_10_01.wav
HS2 Audio/Girls/c04/AudioClip/hso_04_20_31_02.wav
HS2 Audio/Girls/c04/AudioClip/hso_04_40_30_01.wav
HS2 Audio/Girls/c04/AudioClip/hso_04_00_00_00_02.wav
HS2 Audio/Girls/c04/AudioClip/hso_04_20_00_00.wav
HS2 Audio/Girls/c04/AudioClip/hso_04_51_20_00.wav
HS2 Audio/Girls/c04/AudioClip/hso_04_42_11_00.wav
HS2 Audio/Girls/c04/AudioClip/hso_04_00_00_00_05.wav
HS2 Audio/Girls/c04/AudioClip/hso_04_20_40_02.wav
HS2 Audio/Girls/c04/AudioClip/hso_04_62_40_01.wav
HS2 Audio/Girls/c04/AudioClip/hso_04_51_00_00.wav
HS2 Audio/Girls/c04/AudioClip/hso_04_20_42_00.wav
HS2 Audio/Girls/c04/AudioClip/hso_04_60_30_01.wav
HS2 Audio/Girls/c04/AudioClip/hso_04_21_20_02.wav
HS2 Audio/Girls/c04/AudioClip/hso_04_51_00_01.wav
HS2 Audio/Girls/c04/AudioClip/hso_04_40_31_00.wav
HS2 Audio/Girls/c04/AudioClip/hso_04_63_20_00.wav
HS2 Audio/Girls/c04/AudioClip/hso_04_31_10_01.wav
HS2 Audio/Girls/c04/AudioClip/hso_04_21_20_01.wav
HS2 Audio/Girls/c04/AudioClip/hso_04_31_00_00.wav
HS2 Audio/Girls/c04/AudioClip/hso_04_41_30_00.wav
HS2 Audio/Girls/c04/AudioClip/hso_04_21_03_02.wav
HS2 Audio/Girls/c04/AudioClip/hso_04_30_11_00.wav
HS2 Audio/Girls/c04/AudioClip/hso_04_50_40_01.wav
HS2 Audio/Girls/c04/AudioClip/hso_04_62_00_00.wav
HS2 Audio/Girls/c04/AudioClip/hso_04_20_02_01.wav
HS2 Audio/Girls/c04/AudioClip/hso_04_42_01_01.wav
HS2 Audio/Girls/c04/AudioClip/hso_04_72_02_00.wav
HS2 Audio/Girls/c04/AudioClip/hso_04_11_30_00.wav
HS2 Audio/Girls/c04/AudioClip/hso_04_30_00_00.wav
HS2 Audio/Girls/c04/AudioClip/hso_04_00_40_00_02.wav
HS2 Audio/Girls/c04/AudioClip/hso_04_21_02_02.wav
HS2 Audio/Girls/c04/AudioClip/hso_04_20_30_02.wav
HS2 Audio/Girls/c04/AudioClip/hso_04_00_10_00_01.wav
HS2 Audio/Girls/c04/AudioClip/hso_04_42_40_00.wav
HS2 Audio/Girls/c04/AudioClip/hso_04_00_10_00_07.wav
HS2 Audio/Girls/c04/AudioClip/hso_04_00_30_00_09.wav
HS2 Audio/Girls/c04/AudioClip/hso_04_20_41_00.wav
HS2 Audio/Girls/c04/AudioClip/hso_04_21_11_00.wav
HS2 Audio/Girls/c04/AudioClip/hso_04_50_20_01.wav
HS2 Audio/Girls/c04/AudioClip/hso_04_22_30_00.wav
HS2 Audio/Girls/c04/AudioClip/hso_04_52_00_01.wav
HS2 Audio/Girls/c04/AudioClip/hso_04_41_00_00.wav
HS2 Audio/Girls/c04/AudioClip/hso_04_40_01_01.wav
HS2 Audio/Girls/c04/AudioClip/hso_04_40_01_00.wav
HS2 Audio/Girls/c04/AudioClip/hso_04_62_40_00.wav
HS2 Audio/Girls/c04/AudioClip/hso_04_00_00_00_01.wav
HS2 Audio/Girls/c04/AudioClip/hso_04_22_20_01.wav
HS2 Audio/Girls/c04/AudioClip/hso_04_00_30_00_00.wav
HS2 Audio/Girls/c04/AudioClip/hso_04_22_00_00.wav
HS2 Audio/Girls/c04/AudioClip/hso_04_20_20_02.wav
HS2 Audio/Girls/c04/AudioClip/hso_04_20_30_01.wav
HS2 Audio/Girls/c04/AudioClip/hso_04_22_11_01.wav
HS2 Audio/Girls/c04/AudioClip/hso_04_20_02_02.wav
HS2 Audio/Girls/c04/AudioClip/hso_04_20_03_02.wav
HS2 Audio/Girls/c04/AudioClip/hso_04_32_01_00.wav
HS2 Audio/Girls/c04/AudioClip/hso_04_51_40_00.wav
HS2 Audio/Girls/c04/AudioClip/hso_04_00_00_00_04.wav
HS2 Audio/Girls/c04/AudioClip/hso_04_22_03_00.wav
HS2 Audio/Girls/c04/AudioClip/hso_04_60_01_00.wav
HS2 Audio/Girls/c04/AudioClip/hso_04_21_00_00.wav
HS2 Audio/Girls/c04/AudioClip/hso_04_63_40_01.wav
HS2 Audio/Girls/c04/AudioClip/hso_04_22_41_01.wav
HS2 Audio/Girls/c04/AudioClip/hso_04_21_41_00.wav
HS2 Audio/Girls/c04/AudioClip/hso_04_01_30_00.wav
HS2 Audio/Girls/c04/AudioClip/hso_04_32_00_01.wav
HS2 Audio/Girls/c04/AudioClip/hso_04_00_20_00_00.wav
HS2 Audio/Girls/c04/AudioClip/hso_04_01_00_00.wav
HS2 Audio/Girls/c04/AudioClip/hso_04_31_01_00.wav
HS2 Audio/Girls/c04/AudioClip/hso_04_41_41_01.wav
HS2 Audio/Girls/c04/AudioClip/hso_04_71_01_00.wav
HS2 Audio/Girls/c04/AudioClip/hso_04_11_00_01.wav
HS2 Audio/Girls/c04/AudioClip/hso_04_00_40_00_08.wav
HS2 Audio/Girls/c04/AudioClip/hso_04_00_40_00_03.wav
HS2 Audio/Girls/c04/AudioClip/hso_04_21_42_00.wav
HS2 Audio/Girls/c04/AudioClip/hso_04_20_40_01.wav
HS2 Audio/Girls/c04/AudioClip/hso_04_21_41_01.wav
HS2 Audio/Girls/c04/AudioClip/hso_04_01_20_00.wav
HS2 Audio/Girls/c04/AudioClip/hso_04_01_00_01.wav
HS2 Audio/Girls/c04/AudioClip/hso_04_60_20_01.wav
HS2 Audio/Girls/c04/AudioClip/hso_04_63_00_00.wav
HS2 Audio/Girls/c04/AudioClip/hso_04_22_32_00.wav
HS2 Audio/Girls/c04/AudioClip/hso_04_61_02_00.wav
HS2 Audio/Girls/c04/AudioClip/hso_04_42_30_00.wav
HS2 Audio/Girls/c04/AudioClip/hso_04_21_10_01.wav
HS2 Audio/Girls/c04/AudioClip/hso_04_61_20_00.wav
HS2 Audio/Girls/c04/AudioClip/hso_04_00_20_00_07.wav
HS2 Audio/Girls/c04/AudioClip/hso_04_20_40_00.wav
HS2 Audio/Girls/c04/AudioClip/hso_04_41_00_01.wav
HS2 Audio/Girls/c04/AudioClip/hso_04_20_02_00.wav
HS2 Audio/Girls/c04/AudioClip/hso_04_40_10_00.wav
HS2 Audio/Girls/c04/AudioClip/hso_04_00_30_00_07.wav
HS2 Audio/Girls/c04/AudioClip/hso_04_20_10_00.wav
HS2 Audio/Girls/c04/AudioClip/hso_04_20_20_00.wav
HS2 Audio/Girls/c04/AudioClip/hso_04_41_01_00.wav
HS2 Audio/Girls/c04/AudioClip/hso_04_00_20_00_04.wav
HS2 Audio/Girls/c04/AudioClip/hso_04_31_00_01.wav
HS2 Audio/Girls/c04/AudioClip/hso_04_40_00_00.wav
HS2 Audio/Girls/c04/AudioClip/hso_04_22_00_01.wav
HS2 Audio/Girls/c04/AudioClip/hso_04_21_31_02.wav
HS2 Audio/Girls/c04/AudioClip/hso_04_00_40_00_04.wav
HS2 Audio/Girls/c04/AudioClip/hso_04_61_00_01.wav
HS2 Audio/Girls/c04/AudioClip/hso_04_63_30_01.wav
HS2 Audio/Girls/c04/AudioClip/hso_04_22_20_00.wav
HS2 Audio/Girls/c04/AudioClip/hso_04_21_42_01.wav
HS2 Audio/Girls/c04/AudioClip/hso_04_52_00_00.wav
HS2 Audio/Girls/c04/AudioClip/hso_04_21_01_00.wav
HS2 Audio/Girls/c04/AudioClip/hso_04_41_40_01.wav
HS2 Audio/Girls/c04/AudioClip/hso_04_21_30_02.wav
HS2 Audio/Girls/c04/AudioClip/hso_04_40_11_00.wav
HS2 Audio/Girls/c04/AudioClip/hso_04_02_30_00.wav
HS2 Audio/Girls/c04/AudioClip/hso_04_52_40_00.wav
HS2 Audio/Girls/c04/AudioClip/hso_04_20_32_01.wav
HS2 Audio/Girls/c04/AudioClip/hso_04_21_02_00.wav
HS2 Audio/Girls/c04/AudioClip/hso_04_22_03_01.wav
HS2 Audio/Girls/c04/AudioClip/hso_04_21_11_01.wav
HS2 Audio/Girls/c04/AudioClip/hso_04_21_31_01.wav
HS2 Audio/Girls/c04/AudioClip/hso_04_62_00_01.wav
HS2 Audio/Girls/c04/AudioClip/hso_04_50_00_00.wav
HS2 Audio/Girls/c04/AudioClip/hso_04_22_31_00.wav
HS2 Audio/Girls/c04/AudioClip/hso_04_01_10_01.wav
HS2 Audio/Girls/c04/AudioClip/hso_04_20_03_01.wav
HS2 Audio/Girls/c04/AudioClip/hso_04_00_30_00_06.wav
HS2 Audio/Girls/c04/AudioClip/hso_04_40_30_00.wav
HS2 Audio/Girls/c04/AudioClip/hso_04_00_30_00_01.wav
HS2 Audio/Girls/c04/AudioClip/hso_04_00_00_00_06.wav
HS2 Audio/Girls/c04/AudioClip/hso_04_63_40_00.wav
HS2 Audio/Girls/c04/AudioClip/hso_04_00_10_00_06.wav
HS2 Audio/Girls/c04/AudioClip/hso_04_30_01_00.wav
HS2 Audio/Girls/c04/AudioClip/hso_04_21_11_02.wav
HS2 Audio/Girls/c04/AudioClip/hso_04_21_01_01.wav
HS2 Audio/Girls/c04/AudioClip/hso_04_00_20_00_05.wav
HS2 Audio/Girls/c04/AudioClip/hso_04_51_40_01.wav
HS2 Audio/Girls/c04/AudioClip/hso_04_21_32_01.wav
HS2 Audio/Girls/c04/AudioClip/hso_04_40_00_01.wav
HS2 Audio/Girls/c04/AudioClip/hso_04_32_11_01.wav
HS2 Audio/Girls/c04/AudioClip/hso_04_40_40_00.wav
HS2 Audio/Girls/c04/AudioClip/hso_04_42_31_00.wav
HS2 Audio/Girls/c04/AudioClip/hso_04_31_01_01.wav
HS2 Audio/Girls/c04/AudioClip/hso_04_61_02_01.wav
HS2 Audio/Girls/c04/AudioClip/hso_04_00_40_00_06.wav
HS2 Audio/Girls/c04/AudioClip/hso_04_00_00_00_00.wav
HS2 Audio/Girls/c04/AudioClip/hso_04_41_11_01.wav
HS2 Audio/Girls/c04/AudioClip/hso_04_20_01_02.wav
HS2 Audio/Girls/c04/AudioClip/hso_04_21_30_00.wav
HS2 Audio/Girls/c04/AudioClip/hso_04_41_11_00.wav
HS2 Audio/Girls/c04/AudioClip/hso_04_40_31_01.wav
HS2 Audio/Girls/c04/AudioClip/hso_04_41_01_01.wav
HS2 Audio/Girls/c04/AudioClip/hso_04_42_30_01.wav
HS2 Audio/Girls/c04/AudioClip/hso_04_00_30_00_02.wav
HS2 Audio/Girls/c04/AudioClip/hso_04_42_40_01.wav
HS2 Audio/Girls/c04/AudioClip/hso_04_20_41_01.wav
HS2 Audio/Girls/c04/AudioClip/hso_04_00_40_00_09.wav
HS2 Audio/Girls/c04/AudioClip/hso_04_10_40_00.wav
HS2 Audio/Girls/c04/AudioClip/hso_04_52_20_01.wav
HS2 Audio/Girls/c04/AudioClip/hso_04_00_30_00_03.wav
HS2 Audio/Girls/c04/AudioClip/hso_04_02_00_00.wav
HS2 Audio/Girls/c04/AudioClip/hso_04_21_41_02.wav
HS2 Audio/Girls/c04/AudioClip/hso_04_20_31_00.wav
HS2 Audio/Girls/c04/AudioClip/hso_04_21_03_00.wav
HS2 Audio/Girls/c04/AudioClip/hso_04_41_10_01.wav
HS2 Audio/Girls/c04/AudioClip/hso_04_60_00_01.wav
HS2 Audio/Girls/c04/AudioClip/hso_04_50_20_00.wav
HS2 Audio/Girls/c04/AudioClip/hso_04_63_30_00.wav
HS2 Audio/Girls/c04/AudioClip/hso_04_62_30_01.wav
HS2 Audio/Girls/c04/AudioClip/hso_04_31_11_01.wav
HS2 Audio/Girls/c04/AudioClip/hso_04_11_00_00.wav
HS2 Audio/Girls/c04/AudioClip/hso_04_20_11_00.wav
HS2 Audio/Girls/c04/AudioClip/hso_04_22_10_00.wav
HS2 Audio/Girls/c04/AudioClip/hso_04_50_00_01.wav
HS2 Audio/Girls/c04/AudioClip/hso_04_22_01_00.wav
HS2 Audio/Girls/c04/AudioClip/hso_04_22_31_01.wav
HS2 Audio/Girls/c04/AudioClip/hso_04_20_30_00.wav
HS2 Audio/Girls/c04/AudioClip/hso_04_63_20_01.wav
HS2 Audio/Girls/c04/AudioClip/hso_04_22_01_01.wav
HS2 Audio/Girls/c04/AudioClip/hso_04_30_01_01.wav
HS2 Audio/Girls/c04/AudioClip/hso_04_21_32_02.wav
HS2 Audio/Girls/c04/AudioClip/hso_04_61_40_01.wav
HS2 Audio/Girls/c04/AudioClip/hso_04_00_00_00_03.wav
HS2 Audio/Girls/c04/AudioClip/hso_04_00_40_00_01.wav
HS2 Audio/Girls/c04/AudioClip/hso_04_40_40_01.wav
HS2 Audio/Girls/c04/AudioClip/hso_04_00_40_00_00.wav
HS2 Audio/Girls/c04/AudioClip/hso_04_51_20_01.wav
HS2 Audio/Girls/c04/AudioClip/hso_04_10_00_00.wav
HS2 Audio/Girls/c04/AudioClip/hso_04_61_20_01.wav
HS2 Audio/Girls/c04/AudioClip/hso_04_20_01_01.wav
HS2 Audio/Girls/c04/AudioClip/hso_04_60_40_00.wav
HS2 Audio/Girls/c04/AudioClip/hso_04_00_20_00_01.wav
HS2 Audio/Girls/c04/AudioClip/hso_04_22_10_01.wav
HS2 Audio/Girls/c04/AudioClip/hso_04_62_20_00.wav
HS2 Audio/Girls/c04/AudioClip/hso_04_40_11_01.wav
HS2 Audio/Girls/c04/AudioClip/hso_04_21_32_00.wav
HS2 Audio/Girls/c04/AudioClip/hso_04_41_41_00.wav
HS2 Audio/Girls/c04/AudioClip/hso_04_32_10_01.wav
HS2 Audio/Girls/c04/AudioClip/hso_04_20_32_00.wav
HS2 Audio/Girls/c04/AudioClip/hso_04_10_30_00.wav
HS2 Audio/Girls/c04/AudioClip/hso_04_61_00_00.wav
HS2 Audio/Girls/c04/AudioClip/hso_04_00_40_00_07.wav
HS2 Audio/Girls/c04/AudioClip/hso_04_42_10_00.wav
HS2 Audio/Girls/c04/AudioClip/hso_04_00_30_00_04.wav
HS2 Audio/Girls/c04/AudioClip/hso_04_21_01_02.wav
HS2 Audio/Girls/c04/AudioClip/hso_04_31_10_00.wav
HS2 Audio/Girls/c04/AudioClip/hso_04_50_40_00.wav
HS2 Audio/Girls/c04/AudioClip/hso_04_21_40_00.wav
HS2 Audio/Girls/c04/AudioClip/hso_04_41_10_00.wav
HS2 Audio/Girls/c04/AudioClip/hso_04_21_42_02.wav
HS2 Audio/Girls/c04/AudioClip/hso_04_20_32_02.wav
HS2 Audio/Girls/c04/AudioClip/hso_04_20_11_02.wav
HS2 Audio/Girls/c04/AudioClip/hso_04_00_10_00_02.wav
HS2 Audio/Girls/c04/AudioClip/hso_04_00_20_00_02.wav
HS2 Audio/Girls/c04/AudioClip/hso_04_22_42_01.wav
HS2 Audio/Girls/c04/AudioClip/hso_04_52_20_00.wav
HS2 Audio/Girls/c04/AudioClip/hso_04_11_40_00.wav
HS2 Audio/Girls/c04/AudioClip/hso_04_21_31_00.wav
HS2 Audio/Girls/c04/AudioClip/hso_04_62_30_00.wav
HS2 Audio/Girls/c04/AudioClip/hso_04_41_30_01.wav
HS2 Audio/Girls/c04/AudioClip/hso_04_70_00_00.wav
HS2 Audio/Girls/c04/AudioClip/hso_04_21_10_02.wav
HS2 Audio/Girls/c04/AudioClip/hso_04_61_40_00.wav
HS2 Audio/Girls/c04/AudioClip/hso_04_40_10_01.wav
HS2 Audio/Girls/c04/AudioClip/hso_04_20_31_01.wav
HS2 Audio/Girls/c04/AudioClip/hso_04_03_30_00.wav
HS2 Audio/Girls/c04/AudioClip/hso_04_20_42_01.wav
HS2 Audio/Girls/c04/AudioClip/hso_04_00_20_00_09.wav
HS2 Audio/Girls/c04/AudioClip/hso_04_61_30_00.wav
HS2 Audio/Girls/c04/AudioClip/hso_04_01_20_01.wav
HS2 Audio/Girls/c04/AudioClip/hso_04_01_10_00.wav
HS2 Audio/Girls/c04/AudioClip/hso_04_20_20_01.wav
HS2 Audio/Girls/c04/AudioClip/hso_04_00_20_00_06.wav
HS2 Audio/Girls/c04/AudioClip/hso_04_20_00_02.wav
HS2 Audio/Girls/c04/AudioClip/hso_04_11_30_01.wav
HS2 Audio/Girls/c04/AudioClip/hso_04_60_00_00.wav
HS2 Audio/Girls/c04/AudioClip/hso_04_11_40_01.wav
HS2 Audio/Girls/c04/AudioClip/hso_04_21_20_00.wav
HS2 Audio/Girls/c04/AudioClip/hso_04_00_00_00_07.wav
HS2 Audio/Girls/c04/AudioClip/hso_04_00_10_00_03.wav
HS2 Audio/Girls/c04/AudioClip/hso_04_21_10_00.wav
HS2 Audio/Girls/c04/AudioClip/hso_04_20_10_01.wav
HS2 Audio/Girls/c04/AudioClip/hso_04_00_20_00_03.wav
HS2 Audio/Girls/c04/AudioClip/hso_04_21_40_02.wav
HS2 Audio/Girls/c04/AudioClip/hso_04_20_00_01.wav
HS2 Audio/Girls/c04/AudioClip/hso_04_21_40_01.wav
HS2 Audio/Girls/c04/AudioClip/hso_04_21_30_01.wav
HS2 Audio/Girls/c04/AudioClip/hso_04_42_00_01.wav
HS2 Audio/Girls/c04/AudioClip/hso_04_01_30_01.wav
HS2 Audio/Girls/c04/AudioClip/hso_04_22_40_00.wav
HS2 Audio/Girls/c04/AudioClip/hso_04_00_10_00_08.wav
HS2 Audio/Girls/c04/AudioClip/hso_04_60_30_00.wav
HS2 Audio/Girls/c04/AudioClip/hso_04_00_30_00_05.wav
HS2 Audio/Girls/c04/AudioClip/hso_04_32_00_00.wav
HS2 Audio/Girls/c04/AudioClip/hso_04_32_10_00.wav
HS2 Audio/Girls/c04/AudioClip/hso_04_31_11_00.wav
HS2 Audio/Girls/c04/AudioClip/hso_04_21_00_02.wav
HS2 Audio/Girls/c04/AudioClip/hso_04_63_00_01.wav
HS2 Audio/Girls/c04/AudioClip/hso_04_41_31_00.wav
HS2 Audio/Girls/c04/AudioClip/hso_04_00_30_00_08.wav
HS2 Audio/Girls/c04/AudioClip/hso_04_42_00_00.wav
HS2 Audio/Girls/c04/AudioClip/hso_04_00_10_00_05.wav
HS2 Audio/Girls/c04/AudioClip/hso_04_41_31_01.wav
HS2 Audio/Girls/c04/AudioClip/hso_04_32_11_00.wav
HS2 Audio/Girls/c04/AudioClip/hso_04_03_00_00.wav
HS2 Audio/Girls/c04/AudioClip/hso_04_00_00_00_08.wav
HS2 Audio/Girls/c04/AudioClip/hso_04_00_10_00_09.wav
HS2 Audio/Girls/c04/AudioClip/hso_04_60_40_01.wav
HS2 Audio/Girls/c04/AudioClip/hso_04_20_42_02.wav
HS2 Audio/Girls/c04/AudioClip/hso_04_20_41_02.wav
HS2 Audio/Girls/c04/AudioClip/hso_04_42_01_00.wav
HS2 Audio/Girls/c04/AudioClip/hso_04_20_11_01.wav
HS2 Audio/Girls/c04/AudioClip/hso_04_40_41_00.wav
HS2 Audio/Girls/c04/AudioClip/hso_04_22_30_01.wav
HS2 Audio/Girls/c04/AudioClip/hso_04_42_41_00.wav
HS2 Audio/Girls/c04/AudioClip/hso_04_61_30_01.wav
HS2 Audio/Girls/c04/AudioClip/hso_04_22_40_01.wav
HS2 Audio/Girls/c04/AudioClip/hso_04_30_00_01.wav
HS2 Audio/Girls/c04/AudioClip/hso_04_40_41_01.wav
HS2 Audio/Girls/c04/AudioClip/hso_04_42_41_01.wav
HS2 Audio/Girls/c04/AudioClip/hso_04_20_01_00.wav
HS2 Audio/Girls/c04/AudioClip/hso_04_32_01_01.wav
HS2 Audio/Girls/c04/AudioClip/hso_04_00_40_00_05.wav
HS2 Audio/Girls/c04/AudioClip/hso_04_20_10_02.wav
HS2 Audio/Girls/c04/AudioClip/hso_04_00_00_00_09.wav
HS2 Audio/Girls/c04/AudioClip/hso_04_20_03_00.wav
HS2 Audio/Girls/c04/AudioClip/hso_04_42_10_01.wav
HS2 Audio/Girls/c04/AudioClip/hso_04_41_40_00.wav
HS2 Audio/Girls/c04/AudioClip/hso_04_42_31_01.wav
HS2 Audio/Girls/c04/AudioClip/hso_04_62_20_01.wav
HS2 Audio/Girls/c04/AudioClip/hso_04_22_42_00.wav
HS2 Audio/Girls/c08/AudioClip/hso_08_03_30_00.wav
HS2 Audio/Girls/c08/AudioClip/hso_08_41_10_01.wav
HS2 Audio/Girls/c08/AudioClip/hso_08_22_42_01.wav
HS2 Audio/Girls/c08/AudioClip/hso_08_20_01_02.wav
HS2 Audio/Girls/c08/AudioClip/hso_08_40_00_00.wav
HS2 Audio/Girls/c08/AudioClip/hso_08_61_40_01.wav
HS2 Audio/Girls/c08/AudioClip/hso_08_22_31_01.wav
HS2 Audio/Girls/c08/AudioClip/hso_08_00_20_00_04.wav
HS2 Audio/Girls/c08/AudioClip/hso_08_61_20_01.wav
HS2 Audio/Girls/c08/AudioClip/hso_08_00_00_00_08.wav
HS2 Audio/Girls/c08/AudioClip/hso_08_41_41_01.wav
HS2 Audio/Girls/c08/AudioClip/hso_08_21_41_02.wav
HS2 Audio/Girls/c08/AudioClip/hso_08_00_00_00_01.wav
HS2 Audio/Girls/c08/AudioClip/hso_08_51_00_00.wav
HS2 Audio/Girls/c08/AudioClip/hso_08_21_01_02.wav
HS2 Audio/Girls/c08/AudioClip/hso_08_40_01_01.wav
HS2 Audio/Girls/c08/AudioClip/hso_08_40_30_00.wav
HS2 Audio/Girls/c08/AudioClip/hso_08_20_03_01.wav
HS2 Audio/Girls/c08/AudioClip/hso_08_32_00_01.wav
HS2 Audio/Girls/c08/AudioClip/hso_08_00_10_00_00.wav
HS2 Audio/Girls/c08/AudioClip/hso_08_30_10_01.wav
HS2 Audio/Girls/c08/AudioClip/hso_08_31_11_00.wav
HS2 Audio/Girls/c08/AudioClip/hso_08_60_30_00.wav
HS2 Audio/Girls/c08/AudioClip/hso_08_20_30_01.wav
HS2 Audio/Girls/c08/AudioClip/hso_08_42_41_00.wav
HS2 Audio/Girls/c08/AudioClip/hso_08_42_31_00.wav
HS2 Audio/Girls/c08/AudioClip/hso_08_62_20_00.wav
HS2 Audio/Girls/c08/AudioClip/hso_08_21_30_02.wav
HS2 Audio/Girls/c08/AudioClip/hso_08_21_20_02.wav
HS2 Audio/Girls/c08/AudioClip/hso_08_41_00_00.wav
HS2 Audio/Girls/c08/AudioClip/hso_08_01_00_01.wav
HS2 Audio/Girls/c08/AudioClip/hso_08_00_10_00_04.wav
HS2 Audio/Girls/c08/AudioClip/hso_08_00_30_00_04.wav
HS2 Audio/Girls/c08/AudioClip/hso_08_00_20_00_08.wav
HS2 Audio/Girls/c08/AudioClip/hso_08_30_10_00.wav
HS2 Audio/Girls/c08/AudioClip/hso_08_00_10_00_06.wav
HS2 Audio/Girls/c08/AudioClip/hso_08_11_30_01.wav
HS2 Audio/Girls/c08/AudioClip/hso_08_61_30_01.wav
HS2 Audio/Girls/c08/AudioClip/hso_08_61_00_01.wav
HS2 Audio/Girls/c08/AudioClip/hso_08_22_00_00.wav
HS2 Audio/Girls/c08/AudioClip/hso_08_22_01_00.wav
HS2 Audio/Girls/c08/AudioClip/hso_08_60_00_01.wav
HS2 Audio/Girls/c08/AudioClip/hso_08_20_31_01.wav
HS2 Audio/Girls/c08/AudioClip/hso_08_00_20_00_03.wav
HS2 Audio/Girls/c08/AudioClip/hso_08_40_40_00.wav
HS2 Audio/Girls/c08/AudioClip/hso_08_62_20_01.wav
HS2 Audio/Girls/c08/AudioClip/hso_08_10_00_00.wav
HS2 Audio/Girls/c08/AudioClip/hso_08_00_00_00_06.wav
HS2 Audio/Girls/c08/AudioClip/hso_08_00_30_00_02.wav
HS2 Audio/Girls/c08/AudioClip/hso_08_31_00_00.wav
HS2 Audio/Girls/c08/AudioClip/hso_08_61_02_01.wav
HS2 Audio/Girls/c08/AudioClip/hso_08_50_20_01.wav
HS2 Audio/Girls/c08/AudioClip/hso_08_20_32_01.wav
HS2 Audio/Girls/c08/AudioClip/hso_08_20_42_02.wav
HS2 Audio/Girls/c08/AudioClip/hso_08_21_02_01.wav
HS2 Audio/Girls/c08/AudioClip/hso_08_62_30_01.wav
HS2 Audio/Girls/c08/AudioClip/hso_08_00_00_00_07.wav
HS2 Audio/Girls/c08/AudioClip/hso_08_32_10_00.wav
HS2 Audio/Girls/c08/AudioClip/hso_08_42_30_00.wav
HS2 Audio/Girls/c08/AudioClip/hso_08_42_11_01.wav
HS2 Audio/Girls/c08/AudioClip/hso_08_02_00_00.wav
HS2 Audio/Girls/c08/AudioClip/hso_08_20_32_02.wav
HS2 Audio/Girls/c08/AudioClip/hso_08_62_40_01.wav
HS2 Audio/Girls/c08/AudioClip/hso_08_62_40_00.wav
HS2 Audio/Girls/c08/AudioClip/hso_08_40_10_00.wav
HS2 Audio/Girls/c08/AudioClip/hso_08_60_30_01.wav
HS2 Audio/Girls/c08/AudioClip/hso_08_00_20_00_09.wav
HS2 Audio/Girls/c08/AudioClip/hso_08_00_40_00_06.wav
HS2 Audio/Girls/c08/AudioClip/hso_08_01_10_01.wav
HS2 Audio/Girls/c08/AudioClip/hso_08_63_00_01.wav
HS2 Audio/Girls/c08/AudioClip/hso_08_61_00_00.wav
HS2 Audio/Girls/c08/AudioClip/hso_08_30_00_00.wav
HS2 Audio/Girls/c08/AudioClip/hso_08_22_11_00.wav
HS2 Audio/Girls/c08/AudioClip/hso_08_21_31_01.wav
HS2 Audio/Girls/c08/AudioClip/hso_08_60_00_00.wav
HS2 Audio/Girls/c08/AudioClip/hso_08_21_10_02.wav
HS2 Audio/Girls/c08/AudioClip/hso_08_41_11_00.wav
HS2 Audio/Girls/c08/AudioClip/hso_08_22_32_01.wav
HS2 Audio/Girls/c08/AudioClip/hso_08_60_01_00.wav
HS2 Audio/Girls/c08/AudioClip/hso_08_41_10_00.wav
HS2 Audio/Girls/c08/AudioClip/hso_08_41_30_00.wav
HS2 Audio/Girls/c08/AudioClip/hso_08_00_40_00_00.wav
HS2 Audio/Girls/c08/AudioClip/hso_08_00_40_00_02.wav
HS2 Audio/Girls/c08/AudioClip/hso_08_22_30_01.wav
HS2 Audio/Girls/c08/AudioClip/hso_08_21_10_01.wav
HS2 Audio/Girls/c08/AudioClip/hso_08_50_00_00.wav
HS2 Audio/Girls/c08/AudioClip/hso_08_00_30_00_01.wav
HS2 Audio/Girls/c08/AudioClip/hso_08_21_11_00.wav
HS2 Audio/Girls/c08/AudioClip/hso_08_00_00_00_03.wav
HS2 Audio/Girls/c08/AudioClip/hso_08_00_00_00_04.wav
HS2 Audio/Girls/c08/AudioClip/hso_08_63_40_00.wav
HS2 Audio/Girls/c08/AudioClip/hso_08_22_10_01.wav
HS2 Audio/Girls/c08/AudioClip/hso_08_72_02_00.wav
HS2 Audio/Girls/c08/AudioClip/hso_08_21_32_01.wav
HS2 Audio/Girls/c08/AudioClip/hso_08_20_20_02.wav
HS2 Audio/Girls/c08/AudioClip/hso_08_03_00_00.wav
HS2 Audio/Girls/c08/AudioClip/hso_08_22_20_00.wav
HS2 Audio/Girls/c08/AudioClip/hso_08_41_31_01.wav
HS2 Audio/Girls/c08/AudioClip/hso_08_20_42_01.wav
HS2 Audio/Girls/c08/AudioClip/hso_08_00_30_00_00.wav
HS2 Audio/Girls/c08/AudioClip/hso_08_63_30_01.wav
HS2 Audio/Girls/c08/AudioClip/hso_08_00_20_00_00.wav
HS2 Audio/Girls/c08/AudioClip/hso_08_00_20_00_01.wav
HS2 Audio/Girls/c08/AudioClip/hso_08_20_02_02.wav
HS2 Audio/Girls/c08/AudioClip/hso_08_20_40_00.wav
HS2 Audio/Girls/c08/AudioClip/hso_08_10_40_00.wav
HS2 Audio/Girls/c08/AudioClip/hso_08_11_00_00.wav
HS2 Audio/Girls/c08/AudioClip/hso_08_22_01_01.wav
HS2 Audio/Girls/c08/AudioClip/hso_08_30_01_01.wav
HS2 Audio/Girls/c08/AudioClip/hso_08_00_40_00_03.wav
HS2 Audio/Girls/c08/AudioClip/hso_08_60_01_01.wav
HS2 Audio/Girls/c08/AudioClip/hso_08_21_31_02.wav
HS2 Audio/Girls/c08/AudioClip/hso_08_20_31_02.wav
HS2 Audio/Girls/c08/AudioClip/hso_08_21_11_01.wav
HS2 Audio/Girls/c08/AudioClip/hso_08_21_00_00.wav
HS2 Audio/Girls/c08/AudioClip/hso_08_31_00_01.wav
HS2 Audio/Girls/c08/AudioClip/hso_08_22_03_00.wav
HS2 Audio/Girls/c08/AudioClip/hso_08_52_00_01.wav
HS2 Audio/Girls/c08/AudioClip/hso_08_20_03_00.wav
HS2 Audio/Girls/c08/AudioClip/hso_08_00_40_00_07.wav
HS2 Audio/Girls/c08/AudioClip/hso_08_63_20_00.wav
HS2 Audio/Girls/c08/AudioClip/hso_08_00_00_00_05.wav
HS2 Audio/Girls/c08/AudioClip/hso_08_20_20_00.wav
HS2 Audio/Girls/c08/AudioClip/hso_08_41_11_01.wav
HS2 Audio/Girls/c08/AudioClip/hso_08_20_31_00.wav
HS2 Audio/Girls/c08/AudioClip/hso_08_52_20_01.wav
HS2 Audio/Girls/c08/AudioClip/hso_08_20_03_02.wav
HS2 Audio/Girls/c08/AudioClip/hso_08_50_00_01.wav
HS2 Audio/Girls/c08/AudioClip/hso_08_61_40_00.wav
HS2 Audio/Girls/c08/AudioClip/hso_08_41_00_01.wav
HS2 Audio/Girls/c08/AudioClip/hso_08_01_00_00.wav
HS2 Audio/Girls/c08/AudioClip/hso_08_22_32_00.wav
HS2 Audio/Girls/c08/AudioClip/hso_08_00_40_00_09.wav
HS2 Audio/Girls/c08/AudioClip/hso_08_51_20_01.wav
HS2 Audio/Girls/c08/AudioClip/hso_08_20_02_01.wav
HS2 Audio/Girls/c08/AudioClip/hso_08_22_00_01.wav
HS2 Audio/Girls/c08/AudioClip/hso_08_40_30_01.wav
HS2 Audio/Girls/c08/AudioClip/hso_08_42_30_01.wav
HS2 Audio/Girls/c08/AudioClip/hso_08_42_10_01.wav
HS2 Audio/Girls/c08/AudioClip/hso_08_61_30_00.wav
HS2 Audio/Girls/c08/AudioClip/hso_08_30_11_01.wav
HS2 Audio/Girls/c08/AudioClip/hso_08_02_30_00.wav
HS2 Audio/Girls/c08/AudioClip/hso_08_22_42_00.wav
HS2 Audio/Girls/c08/AudioClip/hso_08_22_11_01.wav
HS2 Audio/Girls/c08/AudioClip/hso_08_20_02_00.wav
HS2 Audio/Girls/c08/AudioClip/hso_08_63_30_00.wav
HS2 Audio/Girls/c08/AudioClip/hso_08_00_20_00_07.wav
HS2 Audio/Girls/c08/AudioClip/hso_08_20_01_00.wav
HS2 Audio/Girls/c08/AudioClip/hso_08_00_20_00_06.wav
HS2 Audio/Girls/c08/AudioClip/hso_08_11_30_00.wav
HS2 Audio/Girls/c08/AudioClip/hso_08_00_10_00_05.wav
HS2 Audio/Girls/c08/AudioClip/hso_08_01_10_00.wav
HS2 Audio/Girls/c08/AudioClip/hso_08_21_42_02.wav
HS2 Audio/Girls/c08/AudioClip/hso_08_01_20_00.wav
HS2 Audio/Girls/c08/AudioClip/hso_08_20_00_01.wav
HS2 Audio/Girls/c08/AudioClip/hso_08_21_02_00.wav
HS2 Audio/Girls/c08/AudioClip/hso_08_00_30_00_07.wav
HS2 Audio/Girls/c08/AudioClip/hso_08_40_01_00.wav
HS2 Audio/Girls/c08/AudioClip/hso_08_50_20_00.wav
HS2 Audio/Girls/c08/AudioClip/hso_08_32_01_00.wav
HS2 Audio/Girls/c08/AudioClip/hso_08_21_03_01.wav
HS2 Audio/Girls/c08/AudioClip/hso_08_20_00_00.wav
HS2 Audio/Girls/c08/AudioClip/hso_08_21_32_00.wav
HS2 Audio/Girls/c08/AudioClip/hso_08_20_01_01.wav
HS2 Audio/Girls/c08/AudioClip/hso_08_00_10_00_09.wav
HS2 Audio/Girls/c08/AudioClip/hso_08_21_02_02.wav
HS2 Audio/Girls/c08/AudioClip/hso_08_40_41_00.wav
HS2 Audio/Girls/c08/AudioClip/hso_08_21_20_01.wav
HS2 Audio/Girls/c08/AudioClip/hso_08_20_10_01.wav
HS2 Audio/Girls/c08/AudioClip/hso_08_32_11_01.wav
HS2 Audio/Girls/c08/AudioClip/hso_08_20_42_00.wav
HS2 Audio/Girls/c08/AudioClip/hso_08_21_10_00.wav
HS2 Audio/Girls/c08/AudioClip/hso_08_40_31_00.wav
HS2 Audio/Girls/c08/AudioClip/hso_08_20_10_02.wav
HS2 Audio/Girls/c08/AudioClip/hso_08_60_20_01.wav
HS2 Audio/Girls/c08/AudioClip/hso_08_40_31_01.wav
HS2 Audio/Girls/c08/AudioClip/hso_08_42_31_01.wav
HS2 Audio/Girls/c08/AudioClip/hso_08_62_00_01.wav
HS2 Audio/Girls/c08/AudioClip/hso_08_20_11_01.wav
HS2 Audio/Girls/c08/AudioClip/hso_08_00_00_00_00.wav
HS2 Audio/Girls/c08/AudioClip/hso_08_42_01_00.wav
HS2 Audio/Girls/c08/AudioClip/hso_08_00_10_00_07.wav
HS2 Audio/Girls/c08/AudioClip/hso_08_20_30_00.wav
HS2 Audio/Girls/c08/AudioClip/hso_08_00_40_00_05.wav
HS2 Audio/Girls/c08/AudioClip/hso_08_22_40_01.wav
HS2 Audio/Girls/c08/AudioClip/hso_08_20_11_00.wav
HS2 Audio/Girls/c08/AudioClip/hso_08_63_20_01.wav
HS2 Audio/Girls/c08/AudioClip/hso_08_40_40_01.wav
HS2 Audio/Girls/c08/AudioClip/hso_08_31_01_00.wav
HS2 Audio/Girls/c08/AudioClip/hso_08_21_42_00.wav
HS2 Audio/Girls/c08/AudioClip/hso_08_31_10_01.wav
HS2 Audio/Girls/c08/AudioClip/hso_08_41_01_00.wav
HS2 Audio/Girls/c08/AudioClip/hso_08_42_40_01.wav
HS2 Audio/Girls/c08/AudioClip/hso_08_31_01_01.wav
HS2 Audio/Girls/c08/AudioClip/hso_08_22_10_00.wav
HS2 Audio/Girls/c08/AudioClip/hso_08_52_20_00.wav
HS2 Audio/Girls/c08/AudioClip/hso_08_11_40_00.wav
HS2 Audio/Girls/c08/AudioClip/hso_08_41_40_01.wav
HS2 Audio/Girls/c08/AudioClip/hso_08_50_40_00.wav
HS2 Audio/Girls/c08/AudioClip/hso_08_70_00_00.wav
HS2 Audio/Girls/c08/AudioClip/hso_08_21_30_00.wav
HS2 Audio/Girls/c08/AudioClip/hso_08_31_10_00.wav
HS2 Audio/Girls/c08/AudioClip/hso_08_00_30_00_09.wav
HS2 Audio/Girls/c08/AudioClip/hso_08_63_00_00.wav
HS2 Audio/Girls/c08/AudioClip/hso_08_20_40_01.wav
HS2 Audio/Girls/c08/AudioClip/hso_08_21_01_01.wav
HS2 Audio/Girls/c08/AudioClip/hso_08_21_40_01.wav
HS2 Audio/Girls/c08/AudioClip/hso_08_20_11_02.wav
HS2 Audio/Girls/c08/AudioClip/hso_08_52_00_00.wav
HS2 Audio/Girls/c08/AudioClip/hso_08_11_00_01.wav
HS2 Audio/Girls/c08/AudioClip/hso_08_51_40_01.wav
HS2 Audio/Girls/c08/AudioClip/hso_08_41_40_00.wav
HS2 Audio/Girls/c08/AudioClip/hso_08_21_41_00.wav
HS2 Audio/Girls/c08/AudioClip/hso_08_21_41_01.wav
HS2 Audio/Girls/c08/AudioClip/hso_08_32_00_00.wav
HS2 Audio/Girls/c08/AudioClip/hso_08_32_11_00.wav
HS2 Audio/Girls/c08/AudioClip/hso_08_00_40_00_01.wav
HS2 Audio/Girls/c08/AudioClip/hso_08_20_32_00.wav
HS2 Audio/Girls/c08/AudioClip/hso_08_40_00_01.wav
HS2 Audio/Girls/c08/AudioClip/hso_08_00_40_00_08.wav
HS2 Audio/Girls/c08/AudioClip/hso_08_00_10_00_03.wav
HS2 Audio/Girls/c08/AudioClip/hso_08_11_40_01.wav
HS2 Audio/Girls/c08/AudioClip/hso_08_41_01_01.wav
HS2 Audio/Girls/c08/AudioClip/hso_08_20_41_02.wav
HS2 Audio/Girls/c08/AudioClip/hso_08_22_41_00.wav
HS2 Audio/Girls/c08/AudioClip/hso_08_52_40_01.wav
HS2 Audio/Girls/c08/AudioClip/hso_08_50_40_01.wav
HS2 Audio/Girls/c08/AudioClip/hso_08_62_30_00.wav
HS2 Audio/Girls/c08/AudioClip/hso_08_21_32_02.wav
HS2 Audio/Girls/c08/AudioClip/hso_08_01_30_00.wav
HS2 Audio/Girls/c08/AudioClip/hso_08_30_01_00.wav
HS2 Audio/Girls/c08/AudioClip/hso_08_31_11_01.wav
HS2 Audio/Girls/c08/AudioClip/hso_08_00_00_00_09.wav
HS2 Audio/Girls/c08/AudioClip/hso_08_21_31_00.wav
HS2 Audio/Girls/c08/AudioClip/hso_08_71_01_00.wav
HS2 Audio/Girls/c08/AudioClip/hso_08_00_20_00_05.wav
HS2 Audio/Girls/c08/AudioClip/hso_08_00_00_00_02.wav
HS2 Audio/Girls/c08/AudioClip/hso_08_20_41_01.wav
HS2 Audio/Girls/c08/AudioClip/hso_08_32_01_01.wav
HS2 Audio/Girls/c08/AudioClip/hso_08_30_00_01.wav
HS2 Audio/Girls/c08/AudioClip/hso_08_21_42_01.wav
HS2 Audio/Girls/c08/AudioClip/hso_08_30_11_00.wav
HS2 Audio/Girls/c08/AudioClip/hso_08_51_00_01.wav
HS2 Audio/Girls/c08/AudioClip/hso_08_42_11_00.wav
HS2 Audio/Girls/c08/AudioClip/hso_08_22_20_01.wav
HS2 Audio/Girls/c08/AudioClip/hso_08_42_40_00.wav
HS2 Audio/Girls/c08/AudioClip/hso_08_20_41_00.wav
HS2 Audio/Girls/c08/AudioClip/hso_08_51_20_00.wav
HS2 Audio/Girls/c08/AudioClip/hso_08_61_20_00.wav
HS2 Audio/Girls/c08/AudioClip/hso_08_01_20_01.wav
HS2 Audio/Girls/c08/AudioClip/hso_08_22_31_00.wav
HS2 Audio/Girls/c08/AudioClip/hso_08_00_10_00_08.wav
HS2 Audio/Girls/c08/AudioClip/hso_08_41_30_01.wav
HS2 Audio/Girls/c08/AudioClip/hso_08_00_30_00_03.wav
HS2 Audio/Girls/c08/AudioClip/hso_08_42_01_01.wav
HS2 Audio/Girls/c08/AudioClip/hso_08_42_00_00.wav
HS2 Audio/Girls/c08/AudioClip/hso_08_21_30_01.wav
HS2 Audio/Girls/c08/AudioClip/hso_08_01_30_01.wav
HS2 Audio/Girls/c08/AudioClip/hso_08_21_40_00.wav
HS2 Audio/Girls/c08/AudioClip/hso_08_20_40_02.wav
HS2 Audio/Girls/c08/AudioClip/hso_08_60_20_00.wav
HS2 Audio/Girls/c08/AudioClip/hso_08_00_20_00_02.wav
HS2 Audio/Girls/c08/AudioClip/hso_08_61_02_00.wav
HS2 Audio/Girls/c08/AudioClip/hso_08_20_30_02.wav
HS2 Audio/Girls/c08/AudioClip/hso_08_42_10_00.wav
HS2 Audio/Girls/c08/AudioClip/hso_08_41_31_00.wav
HS2 Audio/Girls/c08/AudioClip/hso_08_41_41_00.wav
HS2 Audio/Girls/c08/AudioClip/hso_08_21_01_00.wav
HS2 Audio/Girls/c08/AudioClip/hso_08_60_40_00.wav
HS2 Audio/Girls/c08/AudioClip/hso_08_51_40_00.wav
HS2 Audio/Girls/c08/AudioClip/hso_08_20_00_02.wav
HS2 Audio/Girls/c08/AudioClip/hso_08_32_10_01.wav
HS2 Audio/Girls/c08/AudioClip/hso_08_00_10_00_01.wav
HS2 Audio/Girls/c08/AudioClip/hso_08_21_20_00.wav
HS2 Audio/Girls/c08/AudioClip/hso_08_21_03_02.wav
HS2 Audio/Girls/c08/AudioClip/hso_08_22_30_00.wav
HS2 Audio/Girls/c08/AudioClip/hso_08_10_30_00.wav
HS2 Audio/Girls/c08/AudioClip/hso_08_40_41_01.wav
HS2 Audio/Girls/c08/AudioClip/hso_08_22_03_01.wav
HS2 Audio/Girls/c08/AudioClip/hso_08_21_11_02.wav
HS2 Audio/Girls/c08/AudioClip/hso_08_20_10_00.wav
HS2 Audio/Girls/c08/AudioClip/hso_08_42_41_01.wav
HS2 Audio/Girls/c08/AudioClip/hso_08_21_00_01.wav
HS2 Audio/Girls/c08/AudioClip/hso_08_21_03_00.wav
HS2 Audio/Girls/c08/AudioClip/hso_08_00_30_00_08.wav
HS2 Audio/Girls/c08/AudioClip/hso_08_00_40_00_04.wav
HS2 Audio/Girls/c08/AudioClip/hso_08_52_40_00.wav
HS2 Audio/Girls/c08/AudioClip/hso_08_40_10_01.wav
HS2 Audio/Girls/c08/AudioClip/hso_08_00_30_00_05.wav
HS2 Audio/Girls/c08/AudioClip/hso_08_63_40_01.wav
HS2 Audio/Girls/c08/AudioClip/hso_08_21_40_02.wav
HS2 Audio/Girls/c08/AudioClip/hso_08_40_11_01.wav
HS2 Audio/Girls/c08/AudioClip/hso_08_42_00_01.wav
HS2 Audio/Girls/c08/AudioClip/hso_08_22_40_00.wav
HS2 Audio/Girls/c08/AudioClip/hso_08_40_11_00.wav
HS2 Audio/Girls/c08/AudioClip/hso_08_00_10_00_02.wav
HS2 Audio/Girls/c08/AudioClip/hso_08_00_30_00_06.wav
HS2 Audio/Girls/c08/AudioClip/hso_08_62_00_00.wav
HS2 Audio/Girls/c08/AudioClip/hso_08_22_41_01.wav
HS2 Audio/Girls/c08/AudioClip/hso_08_60_40_01.wav
HS2 Audio/Girls/c08/AudioClip/hso_08_20_20_01.wav
HS2 Audio/Girls/c08/AudioClip/hso_08_21_00_02.wav
HS2 Audio/Girls/00/AudioClip/hso_00_61_20_01.wav
HS2 Audio/Girls/00/AudioClip/hso_00_21_00_01.wav
HS2 Audio/Girls/00/AudioClip/hso_00_30_11_01.wav
HS2 Audio/Girls/00/AudioClip/hso_00_10_30_00.wav
HS2 Audio/Girls/00/AudioClip/hso_00_10_00_00.wav
HS2 Audio/Girls/00/AudioClip/hso_00_00_00_00_00.wav
HS2 Audio/Girls/00/AudioClip/hso_00_60_30_01.wav
HS2 Audio/Girls/00/AudioClip/hso_00_21_32_01.wav
HS2 Audio/Girls/00/AudioClip/hso_00_31_01_01.wav
HS2 Audio/Girls/00/AudioClip/hso_00_51_20_01.wav
HS2 Audio/Girls/00/AudioClip/hso_00_42_10_01.wav
HS2 Audio/Girls/00/AudioClip/hso_00_11_40_00.wav
HS2 Audio/Girls/00/AudioClip/hso_00_60_20_01.wav
HS2 Audio/Girls/00/AudioClip/hso_00_20_00_02.wav
HS2 Audio/Girls/00/AudioClip/hso_00_31_00_01.wav
HS2 Audio/Girls/00/AudioClip/hso_00_20_02_02.wav
HS2 Audio/Girls/00/AudioClip/hso_00_63_00_01.wav
HS2 Audio/Girls/00/AudioClip/hso_00_00_20_00_01.wav
HS2 Audio/Girls/00/AudioClip/hso_00_00_10_00_09.wav
HS2 Audio/Girls/00/AudioClip/hso_00_20_10_00.wav
HS2 Audio/Girls/00/AudioClip/hso_00_41_01_00.wav
HS2 Audio/Girls/00/AudioClip/hso_00_32_11_00.wav
HS2 Audio/Girls/00/AudioClip/hso_00_61_02_01.wav
HS2 Audio/Girls/00/AudioClip/hso_00_60_20_00.wav
HS2 Audio/Girls/00/AudioClip/hso_00_72_02_00.wav
HS2 Audio/Girls/00/AudioClip/hso_00_63_20_01.wav
HS2 Audio/Girls/00/AudioClip/hso_00_00_30_00_06.wav
HS2 Audio/Girls/00/AudioClip/hso_00_00_20_00_07.wav
HS2 Audio/Girls/00/AudioClip/hso_00_21_02_00.wav
HS2 Audio/Girls/00/AudioClip/hso_00_00_30_00_09.wav
HS2 Audio/Girls/00/AudioClip/hso_00_00_10_00_07.wav
HS2 Audio/Girls/00/AudioClip/hso_00_00_00_00_04.wav
HS2 Audio/Girls/00/AudioClip/hso_00_00_30_00_04.wav
HS2 Audio/Girls/00/AudioClip/hso_00_00_00_00_03.wav
HS2 Audio/Girls/00/AudioClip/hso_00_00_30_00_03.wav
HS2 Audio/Girls/00/AudioClip/hso_00_52_20_01.wav
HS2 Audio/Girls/00/AudioClip/hso_00_60_30_00.wav
HS2 Audio/Girls/00/AudioClip/hso_00_31_11_01.wav
HS2 Audio/Girls/00/AudioClip/hso_00_41_40_01.wav
HS2 Audio/Girls/00/AudioClip/hso_00_20_42_00.wav
HS2 Audio/Girls/00/AudioClip/hso_00_62_20_01.wav
HS2 Audio/Girls/00/AudioClip/hso_00_22_41_01.wav
HS2 Audio/Girls/00/AudioClip/hso_00_42_41_00.wav
HS2 Audio/Girls/00/AudioClip/hso_00_21_41_02.wav
HS2 Audio/Girls/00/AudioClip/hso_00_03_30_00.wav
HS2 Audio/Girls/00/AudioClip/hso_00_42_10_00.wav
HS2 Audio/Girls/00/AudioClip/hso_00_20_30_01.wav
HS2 Audio/Girls/00/AudioClip/hso_00_01_20_00.wav
HS2 Audio/Girls/00/AudioClip/hso_00_00_40_00_00.wav
HS2 Audio/Girls/00/AudioClip/hso_00_32_01_01.wav
HS2 Audio/Girls/00/AudioClip/hso_00_71_01_00.wav
HS2 Audio/Girls/00/AudioClip/hso_00_41_40_00.wav
HS2 Audio/Girls/00/AudioClip/hso_00_20_20_01.wav
HS2 Audio/Girls/00/AudioClip/hso_00_20_10_02.wav
HS2 Audio/Girls/00/AudioClip/hso_00_20_31_02.wav
HS2 Audio/Girls/00/AudioClip/hso_00_01_00_00.wav
HS2 Audio/Girls/00/AudioClip/hso_00_22_10_01.wav
HS2 Audio/Girls/00/AudioClip/hso_00_40_40_01.wav
HS2 Audio/Girls/00/AudioClip/hso_00_31_11_00.wav
HS2 Audio/Girls/00/AudioClip/hso_00_22_00_00.wav
HS2 Audio/Girls/00/AudioClip/hso_00_51_40_00.wav
HS2 Audio/Girls/00/AudioClip/hso_00_32_01_00.wav
HS2 Audio/Girls/00/AudioClip/hso_00_00_30_00_00.wav
HS2 Audio/Girls/00/AudioClip/hso_00_20_40_02.wav
HS2 Audio/Girls/00/AudioClip/hso_00_20_20_00.wav
HS2 Audio/Girls/00/AudioClip/hso_00_02_30_00.wav
HS2 Audio/Girls/00/AudioClip/hso_00_20_41_02.wav
HS2 Audio/Girls/00/AudioClip/hso_00_20_32_02.wav
HS2 Audio/Girls/00/AudioClip/hso_00_32_00_00.wav
HS2 Audio/Girls/00/AudioClip/hso_00_00_10_00_06.wav
HS2 Audio/Girls/00/AudioClip/hso_00_41_11_00.wav
HS2 Audio/Girls/00/AudioClip/hso_00_00_40_00_03.wav
HS2 Audio/Girls/00/AudioClip/hso_00_01_30_00.wav
HS2 Audio/Girls/00/AudioClip/hso_00_40_11_00.wav
HS2 Audio/Girls/00/AudioClip/hso_00_52_40_00.wav
HS2 Audio/Girls/00/AudioClip/hso_00_03_00_00.wav
HS2 Audio/Girls/00/AudioClip/hso_00_62_40_01.wav
HS2 Audio/Girls/00/AudioClip/hso_00_22_42_01.wav
HS2 Audio/Girls/00/AudioClip/hso_00_40_00_01.wav
HS2 Audio/Girls/00/AudioClip/hso_00_42_40_00.wav
HS2 Audio/Girls/00/AudioClip/hso_00_00_10_00_03.wav
HS2 Audio/Girls/00/AudioClip/hso_00_21_03_01.wav
HS2 Audio/Girls/00/AudioClip/hso_00_21_02_02.wav
HS2 Audio/Girls/00/AudioClip/hso_00_20_40_00.wav
HS2 Audio/Girls/00/AudioClip/hso_00_42_30_00.wav
HS2 Audio/Girls/00/AudioClip/hso_00_41_30_00.wav
HS2 Audio/Girls/00/AudioClip/hso_00_51_00_00.wav
HS2 Audio/Girls/00/AudioClip/hso_00_70_00_00.wav
HS2 Audio/Girls/00/AudioClip/hso_00_62_20_00.wav
HS2 Audio/Girls/00/AudioClip/hso_00_52_40_01.wav
HS2 Audio/Girls/00/AudioClip/hso_00_21_01_01.wav
HS2 Audio/Girls/00/AudioClip/hso_00_00_40_00_02.wav
HS2 Audio/Girls/00/AudioClip/hso_00_51_00_01.wav
HS2 Audio/Girls/00/AudioClip/hso_00_21_00_02.wav
HS2 Audio/Girls/00/AudioClip/hso_00_21_31_02.wav
HS2 Audio/Girls/00/AudioClip/hso_00_22_20_00.wav
HS2 Audio/Girls/00/AudioClip/hso_00_00_20_00_03.wav
HS2 Audio/Girls/00/AudioClip/hso_00_00_40_00_07.wav
HS2 Audio/Girls/00/AudioClip/hso_00_40_30_00.wav
HS2 Audio/Girls/00/AudioClip/hso_00_21_20_00.wav
HS2 Audio/Girls/00/AudioClip/hso_00_21_01_00.wav
HS2 Audio/Girls/00/AudioClip/hso_00_20_00_01.wav
HS2 Audio/Girls/00/AudioClip/hso_00_01_10_00.wav
HS2 Audio/Girls/00/AudioClip/hso_00_20_01_02.wav
HS2 Audio/Girls/00/AudioClip/hso_00_30_10_00.wav
HS2 Audio/Girls/00/AudioClip/hso_00_42_40_01.wav
HS2 Audio/Girls/00/AudioClip/hso_00_63_30_01.wav
HS2 Audio/Girls/00/AudioClip/hso_00_63_00_00.wav
HS2 Audio/Girls/00/AudioClip/hso_00_20_01_01.wav
HS2 Audio/Girls/00/AudioClip/hso_00_31_01_00.wav
HS2 Audio/Girls/00/AudioClip/hso_00_22_31_01.wav
HS2 Audio/Girls/00/AudioClip/hso_00_11_00_00.wav
HS2 Audio/Girls/00/AudioClip/hso_00_22_31_00.wav
HS2 Audio/Girls/00/AudioClip/hso_00_00_30_00_01.wav
HS2 Audio/Girls/00/AudioClip/hso_00_01_20_01.wav
HS2 Audio/Girls/00/AudioClip/hso_00_21_20_01.wav
HS2 Audio/Girls/00/AudioClip/hso_00_22_40_00.wav
HS2 Audio/Girls/00/AudioClip/hso_00_20_32_01.wav
HS2 Audio/Girls/00/AudioClip/hso_00_20_20_02.wav
HS2 Audio/Girls/00/AudioClip/hso_00_00_10_00_04.wav
HS2 Audio/Girls/00/AudioClip/hso_00_21_11_01.wav
HS2 Audio/Girls/00/AudioClip/hso_00_21_03_00.wav
HS2 Audio/Girls/00/AudioClip/hso_00_62_00_01.wav
HS2 Audio/Girls/00/AudioClip/hso_00_21_00_00.wav
HS2 Audio/Girls/00/AudioClip/hso_00_00_20_00_05.wav
HS2 Audio/Girls/00/AudioClip/hso_00_21_41_01.wav
HS2 Audio/Girls/00/AudioClip/hso_00_41_00_00.wav
HS2 Audio/Girls/00/AudioClip/hso_00_22_41_00.wav
HS2 Audio/Girls/00/AudioClip/hso_00_00_00_00_06.wav
HS2 Audio/Girls/00/AudioClip/hso_00_00_30_00_05.wav
HS2 Audio/Girls/00/AudioClip/hso_00_41_10_00.wav
HS2 Audio/Girls/00/AudioClip/hso_00_20_31_00.wav
HS2 Audio/Girls/00/AudioClip/hso_00_31_00_00.wav
HS2 Audio/Girls/00/AudioClip/hso_00_22_03_00.wav
HS2 Audio/Girls/00/AudioClip/hso_00_00_30_00_02.wav
HS2 Audio/Girls/00/AudioClip/hso_00_21_30_01.wav
HS2 Audio/Girls/00/AudioClip/hso_00_50_40_01.wav
HS2 Audio/Girls/00/AudioClip/hso_00_30_00_01.wav
HS2 Audio/Girls/00/AudioClip/hso_00_21_10_00.wav
HS2 Audio/Girls/00/AudioClip/hso_00_21_40_02.wav
HS2 Audio/Girls/00/AudioClip/hso_00_22_32_00.wav
HS2 Audio/Girls/00/AudioClip/hso_00_22_40_01.wav
HS2 Audio/Girls/00/AudioClip/hso_00_21_32_00.wav
HS2 Audio/Girls/00/AudioClip/hso_00_61_00_00.wav
HS2 Audio/Girls/00/AudioClip/hso_00_00_40_00_01.wav
HS2 Audio/Girls/00/AudioClip/hso_00_21_42_00.wav
HS2 Audio/Girls/00/AudioClip/hso_00_00_20_00_02.wav
HS2 Audio/Girls/00/AudioClip/hso_00_63_40_01.wav
HS2 Audio/Girls/00/AudioClip/hso_00_41_41_01.wav
HS2 Audio/Girls/00/AudioClip/hso_00_20_31_01.wav
HS2 Audio/Girls/00/AudioClip/hso_00_22_32_01.wav
HS2 Audio/Girls/00/AudioClip/hso_00_42_31_00.wav
HS2 Audio/Girls/00/AudioClip/hso_00_50_20_00.wav
HS2 Audio/Girls/00/AudioClip/hso_00_00_10_00_05.wav
HS2 Audio/Girls/00/AudioClip/hso_00_41_11_01.wav
HS2 Audio/Girls/00/AudioClip/hso_00_63_20_00.wav
HS2 Audio/Girls/00/AudioClip/hso_00_42_31_01.wav
HS2 Audio/Girls/00/AudioClip/hso_00_21_03_02.wav
HS2 Audio/Girls/00/AudioClip/hso_00_40_00_00.wav
HS2 Audio/Girls/00/AudioClip/hso_00_21_11_00.wav
HS2 Audio/Girls/00/AudioClip/hso_00_20_42_01.wav
HS2 Audio/Girls/00/AudioClip/hso_00_60_00_01.wav
HS2 Audio/Girls/00/AudioClip/hso_00_00_10_00_02.wav
HS2 Audio/Girls/00/AudioClip/hso_00_20_11_00.wav
HS2 Audio/Girls/00/AudioClip/hso_00_20_30_00.wav
HS2 Audio/Girls/00/AudioClip/hso_00_20_40_01.wav
HS2 Audio/Girls/00/AudioClip/hso_00_21_30_00.wav
HS2 Audio/Girls/00/AudioClip/hso_00_30_01_00.wav
HS2 Audio/Girls/00/AudioClip/hso_00_61_40_00.wav
HS2 Audio/Girls/00/AudioClip/hso_00_60_40_01.wav
HS2 Audio/Girls/00/AudioClip/hso_00_52_20_00.wav
HS2 Audio/Girls/00/AudioClip/hso_00_00_40_00_09.wav
HS2 Audio/Girls/00/AudioClip/hso_00_21_20_02.wav
HS2 Audio/Girls/00/AudioClip/hso_00_30_10_01.wav
HS2 Audio/Girls/00/AudioClip/hso_00_21_31_00.wav
HS2 Audio/Girls/00/AudioClip/hso_00_22_10_00.wav
HS2 Audio/Girls/00/AudioClip/hso_00_22_00_01.wav
HS2 Audio/Girls/00/AudioClip/hso_00_20_03_02.wav
HS2 Audio/Girls/00/AudioClip/hso_00_22_01_01.wav
HS2 Audio/Girls/00/AudioClip/hso_00_20_32_00.wav
HS2 Audio/Girls/00/AudioClip/hso_00_00_30_00_07.wav
HS2 Audio/Girls/00/AudioClip/hso_00_31_10_00.wav
HS2 Audio/Girls/00/AudioClip/hso_00_20_03_00.wav
HS2 Audio/Girls/00/AudioClip/hso_00_32_00_01.wav
HS2 Audio/Girls/00/AudioClip/hso_00_41_31_01.wav
HS2 Audio/Girls/00/AudioClip/hso_00_61_02_00.wav
HS2 Audio/Girls/00/AudioClip/hso_00_41_01_01.wav
HS2 Audio/Girls/00/AudioClip/hso_00_21_32_02.wav
HS2 Audio/Girls/00/AudioClip/hso_00_22_42_00.wav
HS2 Audio/Girls/00/AudioClip/hso_00_40_40_00.wav
HS2 Audio/Girls/00/AudioClip/hso_00_21_01_02.wav
HS2 Audio/Girls/00/AudioClip/hso_00_30_11_00.wav
HS2 Audio/Girls/00/AudioClip/hso_00_21_42_02.wav
HS2 Audio/Girls/00/AudioClip/hso_00_00_20_00_00.wav
HS2 Audio/Girls/00/AudioClip/hso_00_32_10_01.wav
HS2 Audio/Girls/00/AudioClip/hso_00_30_00_00.wav
HS2 Audio/Girls/00/AudioClip/hso_00_00_10_00_01.wav
HS2 Audio/Girls/00/AudioClip/hso_00_40_41_01.wav
HS2 Audio/Girls/00/AudioClip/hso_00_61_30_01.wav
HS2 Audio/Girls/00/AudioClip/hso_00_11_30_01.wav
HS2 Audio/Girls/00/AudioClip/hso_00_00_20_00_08.wav
HS2 Audio/Girls/00/AudioClip/hso_00_00_40_00_04.wav
HS2 Audio/Girls/00/AudioClip/hso_00_61_40_01.wav
HS2 Audio/Girls/00/AudioClip/hso_00_02_00_00.wav
HS2 Audio/Girls/00/AudioClip/hso_00_11_40_01.wav
HS2 Audio/Girls/00/AudioClip/hso_00_11_00_01.wav
HS2 Audio/Girls/00/AudioClip/hso_00_62_30_01.wav
HS2 Audio/Girls/00/AudioClip/hso_00_00_00_00_05.wav
HS2 Audio/Girls/00/AudioClip/hso_00_42_00_00.wav
HS2 Audio/Girls/00/AudioClip/hso_00_61_00_01.wav
HS2 Audio/Girls/00/AudioClip/hso_00_41_10_01.wav
HS2 Audio/Girls/00/AudioClip/hso_00_20_00_00.wav
HS2 Audio/Girls/00/AudioClip/hso_00_60_40_00.wav
HS2 Audio/Girls/00/AudioClip/hso_00_20_03_01.wav
HS2 Audio/Girls/00/AudioClip/hso_00_20_41_00.wav
HS2 Audio/Girls/00/AudioClip/hso_00_31_10_01.wav
HS2 Audio/Girls/00/AudioClip/hso_00_50_20_01.wav
HS2 Audio/Girls/00/AudioClip/hso_00_41_00_01.wav
HS2 Audio/Girls/00/AudioClip/hso_00_30_01_01.wav
HS2 Audio/Girls/00/AudioClip/hso_00_21_10_01.wav
HS2 Audio/Girls/00/AudioClip/hso_00_22_30_01.wav
HS2 Audio/Girls/00/AudioClip/hso_00_51_20_00.wav
HS2 Audio/Girls/00/AudioClip/hso_00_20_30_02.wav
HS2 Audio/Girls/00/AudioClip/hso_00_21_10_02.wav
HS2 Audio/Girls/00/AudioClip/hso_00_42_41_01.wav
HS2 Audio/Girls/00/AudioClip/hso_00_00_00_00_07.wav
HS2 Audio/Girls/00/AudioClip/hso_00_42_11_00.wav
HS2 Audio/Girls/00/AudioClip/hso_00_20_10_01.wav
HS2 Audio/Girls/00/AudioClip/hso_00_01_00_01.wav
HS2 Audio/Girls/00/AudioClip/hso_00_22_11_00.wav
HS2 Audio/Girls/00/AudioClip/hso_00_20_11_02.wav
HS2 Audio/Girls/00/AudioClip/hso_00_40_11_01.wav
HS2 Audio/Girls/00/AudioClip/hso_00_42_30_01.wav
HS2 Audio/Girls/00/AudioClip/hso_00_60_00_00.wav
HS2 Audio/Girls/00/AudioClip/hso_00_50_40_00.wav
HS2 Audio/Girls/00/AudioClip/hso_00_40_31_00.wav
HS2 Audio/Girls/00/AudioClip/hso_00_63_40_00.wav
HS2 Audio/Girls/00/AudioClip/hso_00_32_10_00.wav
HS2 Audio/Girls/00/AudioClip/hso_00_52_00_00.wav
HS2 Audio/Girls/00/AudioClip/hso_00_00_00_00_02.wav
HS2 Audio/Girls/00/AudioClip/hso_00_42_01_01.wav
HS2 Audio/Girls/00/AudioClip/hso_00_22_01_00.wav
HS2 Audio/Girls/00/AudioClip/hso_00_20_11_01.wav
HS2 Audio/Girls/00/AudioClip/hso_00_00_00_00_09.wav
HS2 Audio/Girls/00/AudioClip/hso_00_40_31_01.wav
HS2 Audio/Girls/00/AudioClip/hso_00_20_01_00.wav
HS2 Audio/Girls/00/AudioClip/hso_00_21_40_00.wav
HS2 Audio/Girls/00/AudioClip/hso_00_41_41_00.wav
HS2 Audio/Girls/00/AudioClip/hso_00_40_10_01.wav
HS2 Audio/Girls/00/AudioClip/hso_00_21_31_01.wav
HS2 Audio/Girls/00/AudioClip/hso_00_22_20_01.wav
HS2 Audio/Girls/00/AudioClip/hso_00_00_30_00_08.wav
HS2 Audio/Girls/00/AudioClip/hso_00_62_00_00.wav
HS2 Audio/Girls/00/AudioClip/hso_00_63_30_00.wav
HS2 Audio/Girls/00/AudioClip/hso_00_41_31_00.wav
HS2 Audio/Girls/00/AudioClip/hso_00_20_42_02.wav
HS2 Audio/Girls/00/AudioClip/hso_00_32_11_01.wav
HS2 Audio/Girls/00/AudioClip/hso_00_00_40_00_08.wav
HS2 Audio/Girls/00/AudioClip/hso_00_00_20_00_09.wav
HS2 Audio/Girls/00/AudioClip/hso_00_40_01_01.wav
HS2 Audio/Girls/00/AudioClip/hso_00_01_10_01.wav
HS2 Audio/Girls/00/AudioClip/hso_00_42_01_00.wav
HS2 Audio/Girls/00/AudioClip/hso_00_60_01_01.wav
HS2 Audio/Girls/00/AudioClip/hso_00_10_40_00.wav
HS2 Audio/Girls/00/AudioClip/hso_00_42_00_01.wav
HS2 Audio/Girls/00/AudioClip/hso_00_00_10_00_00.wav
HS2 Audio/Girls/00/AudioClip/hso_00_00_00_00_01.wav
HS2 Audio/Girls/00/AudioClip/hso_00_22_03_01.wav
HS2 Audio/Girls/00/AudioClip/hso_00_21_11_02.wav
HS2 Audio/Girls/00/AudioClip/hso_00_21_30_02.wav
HS2 Audio/Girls/00/AudioClip/hso_00_20_41_01.wav
HS2 Audio/Girls/00/AudioClip/hso_00_00_10_00_08.wav
HS2 Audio/Girls/00/AudioClip/hso_00_20_02_00.wav
HS2 Audio/Girls/00/AudioClip/hso_00_22_11_01.wav
HS2 Audio/Girls/00/AudioClip/hso_00_22_30_00.wav
HS2 Audio/Girls/00/AudioClip/hso_00_00_20_00_04.wav
HS2 Audio/Girls/00/AudioClip/hso_00_61_30_00.wav
HS2 Audio/Girls/00/AudioClip/hso_00_60_01_00.wav
HS2 Audio/Girls/00/AudioClip/hso_00_40_10_00.wav
HS2 Audio/Girls/00/AudioClip/hso_00_21_41_00.wav
HS2 Audio/Girls/00/AudioClip/hso_00_40_41_00.wav
HS2 Audio/Girls/00/AudioClip/hso_00_00_40_00_05.wav
HS2 Audio/Girls/00/AudioClip/hso_00_01_30_01.wav
HS2 Audio/Girls/00/AudioClip/hso_00_11_30_00.wav
HS2 Audio/Girls/00/AudioClip/hso_00_21_02_01.wav
HS2 Audio/Girls/00/AudioClip/hso_00_40_01_00.wav
HS2 Audio/Girls/00/AudioClip/hso_00_62_40_00.wav
HS2 Audio/Girls/00/AudioClip/hso_00_42_11_01.wav
HS2 Audio/Girls/00/AudioClip/hso_00_50_00_00.wav
HS2 Audio/Girls/00/AudioClip/hso_00_21_42_01.wav
HS2 Audio/Girls/00/AudioClip/hso_00_52_00_01.wav
HS2 Audio/Girls/00/AudioClip/hso_00_40_30_01.wav
HS2 Audio/Girls/00/AudioClip/hso_00_00_00_00_08.wav
HS2 Audio/Girls/00/AudioClip/hso_00_61_20_00.wav
HS2 Audio/Girls/00/AudioClip/hso_00_62_30_00.wav
HS2 Audio/Girls/00/AudioClip/hso_00_41_30_01.wav
HS2 Audio/Girls/00/AudioClip/hso_00_20_02_01.wav
HS2 Audio/Girls/00/AudioClip/hso_00_51_40_01.wav
HS2 Audio/Girls/00/AudioClip/hso_00_00_20_00_06.wav
HS2 Audio/Girls/00/AudioClip/hso_00_50_00_01.wav
HS2 Audio/Girls/00/AudioClip/hso_00_21_40_01.wav
HS2 Audio/Girls/00/AudioClip/hso_00_00_40_00_06.wav
HS2 Audio/Girls/c07/AudioClip/hso_07_72_02_00.wav
HS2 Audio/Girls/c07/AudioClip/hso_07_20_41_01.wav
HS2 Audio/Girls/c07/AudioClip/hso_07_20_20_01.wav
HS2 Audio/Girls/c07/AudioClip/hso_07_60_30_00.wav
HS2 Audio/Girls/c07/AudioClip/hso_07_20_41_00.wav
HS2 Audio/Girls/c07/AudioClip/hso_07_62_30_00.wav
HS2 Audio/Girls/c07/AudioClip/hso_07_00_30_00_08.wav
HS2 Audio/Girls/c07/AudioClip/hso_07_52_00_00.wav
HS2 Audio/Girls/c07/AudioClip/hso_07_10_00_00.wav
HS2 Audio/Girls/c07/AudioClip/hso_07_01_20_00.wav
HS2 Audio/Girls/c07/AudioClip/hso_07_60_40_00.wav
HS2 Audio/Girls/c07/AudioClip/hso_07_21_32_00.wav
HS2 Audio/Girls/c07/AudioClip/hso_07_01_00_01.wav
HS2 Audio/Girls/c07/AudioClip/hso_07_22_40_00.wav
HS2 Audio/Girls/c07/AudioClip/hso_07_50_40_00.wav
HS2 Audio/Girls/c07/AudioClip/hso_07_32_01_01.wav
HS2 Audio/Girls/c07/AudioClip/hso_07_42_00_01.wav
HS2 Audio/Girls/c07/AudioClip/hso_07_32_11_00.wav
HS2 Audio/Girls/c07/AudioClip/hso_07_22_11_01.wav
HS2 Audio/Girls/c07/AudioClip/hso_07_61_40_01.wav
HS2 Audio/Girls/c07/AudioClip/hso_07_00_30_00_00.wav
HS2 Audio/Girls/c07/AudioClip/hso_07_21_01_02.wav
HS2 Audio/Girls/c07/AudioClip/hso_07_22_10_01.wav
HS2 Audio/Girls/c07/AudioClip/hso_07_00_40_00_06.wav
HS2 Audio/Girls/c07/AudioClip/hso_07_00_40_00_07.wav
HS2 Audio/Girls/c07/AudioClip/hso_07_21_03_00.wav
HS2 Audio/Girls/c07/AudioClip/hso_07_21_32_02.wav
HS2 Audio/Girls/c07/AudioClip/hso_07_22_11_00.wav
HS2 Audio/Girls/c07/AudioClip/hso_07_61_20_00.wav
HS2 Audio/Girls/c07/AudioClip/hso_07_02_00_00.wav
HS2 Audio/Girls/c07/AudioClip/hso_07_21_41_02.wav
HS2 Audio/Girls/c07/AudioClip/hso_07_21_31_01.wav
HS2 Audio/Girls/c07/AudioClip/hso_07_21_30_00.wav
HS2 Audio/Girls/c07/AudioClip/hso_07_21_01_01.wav
HS2 Audio/Girls/c07/AudioClip/hso_07_62_20_00.wav
HS2 Audio/Girls/c07/AudioClip/hso_07_51_00_01.wav
HS2 Audio/Girls/c07/AudioClip/hso_07_63_30_00.wav
HS2 Audio/Girls/c07/AudioClip/hso_07_20_42_00.wav
HS2 Audio/Girls/c07/AudioClip/hso_07_21_02_01.wav
HS2 Audio/Girls/c07/AudioClip/hso_07_42_31_01.wav
HS2 Audio/Girls/c07/AudioClip/hso_07_31_00_01.wav
HS2 Audio/Girls/c07/AudioClip/hso_07_00_00_00_00.wav
HS2 Audio/Girls/c07/AudioClip/hso_07_00_00_00_09.wav
HS2 Audio/Girls/c07/AudioClip/hso_07_00_30_00_06.wav
HS2 Audio/Girls/c07/AudioClip/hso_07_40_31_00.wav
HS2 Audio/Girls/c07/AudioClip/hso_07_21_00_00.wav
HS2 Audio/Girls/c07/AudioClip/hso_07_42_01_01.wav
HS2 Audio/Girls/c07/AudioClip/hso_07_40_41_00.wav
HS2 Audio/Girls/c07/AudioClip/hso_07_61_20_01.wav
HS2 Audio/Girls/c07/AudioClip/hso_07_22_32_01.wav
HS2 Audio/Girls/c07/AudioClip/hso_07_42_30_00.wav
HS2 Audio/Girls/c07/AudioClip/hso_07_00_00_00_07.wav
HS2 Audio/Girls/c07/AudioClip/hso_07_01_00_00.wav
HS2 Audio/Girls/c07/AudioClip/hso_07_41_00_00.wav
HS2 Audio/Girls/c07/AudioClip/hso_07_63_20_01.wav
HS2 Audio/Girls/c07/AudioClip/hso_07_52_00_01.wav
HS2 Audio/Girls/c07/AudioClip/hso_07_22_00_01.wav
HS2 Audio/Girls/c07/AudioClip/hso_07_00_10_00_02.wav
HS2 Audio/Girls/c07/AudioClip/hso_07_21_03_01.wav
HS2 Audio/Girls/c07/AudioClip/hso_07_22_41_01.wav
HS2 Audio/Girls/c07/AudioClip/hso_07_21_11_00.wav
HS2 Audio/Girls/c07/AudioClip/hso_07_20_10_01.wav
HS2 Audio/Girls/c07/AudioClip/hso_07_00_30_00_04.wav
HS2 Audio/Girls/c07/AudioClip/hso_07_20_30_02.wav
HS2 Audio/Girls/c07/AudioClip/hso_07_21_42_02.wav
HS2 Audio/Girls/c07/AudioClip/hso_07_60_00_00.wav
HS2 Audio/Girls/c07/AudioClip/hso_07_62_30_01.wav
HS2 Audio/Girls/c07/AudioClip/hso_07_20_31_01.wav
HS2 Audio/Girls/c07/AudioClip/hso_07_20_40_01.wav
HS2 Audio/Girls/c07/AudioClip/hso_07_22_41_00.wav
HS2 Audio/Girls/c07/AudioClip/hso_07_42_00_00.wav
HS2 Audio/Girls/c07/AudioClip/hso_07_32_00_00.wav
HS2 Audio/Girls/c07/AudioClip/hso_07_41_01_01.wav
HS2 Audio/Girls/c07/AudioClip/hso_07_30_11_00.wav
HS2 Audio/Girls/c07/AudioClip/hso_07_21_00_02.wav
HS2 Audio/Girls/c07/AudioClip/hso_07_50_20_01.wav
HS2 Audio/Girls/c07/AudioClip/hso_07_20_03_02.wav
HS2 Audio/Girls/c07/AudioClip/hso_07_21_10_01.wav
HS2 Audio/Girls/c07/AudioClip/hso_07_60_30_01.wav
HS2 Audio/Girls/c07/AudioClip/hso_07_40_01_01.wav
HS2 Audio/Girls/c07/AudioClip/hso_07_42_41_00.wav
HS2 Audio/Girls/c07/AudioClip/hso_07_42_11_00.wav
HS2 Audio/Girls/c07/AudioClip/hso_07_21_10_02.wav
HS2 Audio/Girls/c07/AudioClip/hso_07_40_41_01.wav
HS2 Audio/Girls/c07/AudioClip/hso_07_20_40_00.wav
HS2 Audio/Girls/c07/AudioClip/hso_07_41_11_00.wav
HS2 Audio/Girls/c07/AudioClip/hso_07_20_10_00.wav
HS2 Audio/Girls/c07/AudioClip/hso_07_20_01_02.wav
HS2 Audio/Girls/c07/AudioClip/hso_07_00_10_00_07.wav
HS2 Audio/Girls/c07/AudioClip/hso_07_00_20_00_04.wav
HS2 Audio/Girls/c07/AudioClip/hso_07_60_40_01.wav
HS2 Audio/Girls/c07/AudioClip/hso_07_00_20_00_03.wav
HS2 Audio/Girls/c07/AudioClip/hso_07_22_32_00.wav
HS2 Audio/Girls/c07/AudioClip/hso_07_63_20_00.wav
HS2 Audio/Girls/c07/AudioClip/hso_07_50_00_00.wav
HS2 Audio/Girls/c07/AudioClip/hso_07_21_31_00.wav
HS2 Audio/Girls/c07/AudioClip/hso_07_71_01_00.wav
HS2 Audio/Girls/c07/AudioClip/hso_07_42_10_01.wav
HS2 Audio/Girls/c07/AudioClip/hso_07_20_00_01.wav
HS2 Audio/Girls/c07/AudioClip/hso_07_40_10_01.wav
HS2 Audio/Girls/c07/AudioClip/hso_07_41_41_00.wav
HS2 Audio/Girls/c07/AudioClip/hso_07_31_11_01.wav
HS2 Audio/Girls/c07/AudioClip/hso_07_21_41_01.wav
HS2 Audio/Girls/c07/AudioClip/hso_07_00_40_00_03.wav
HS2 Audio/Girls/c07/AudioClip/hso_07_22_31_01.wav
HS2 Audio/Girls/c07/AudioClip/hso_07_30_01_00.wav
HS2 Audio/Girls/c07/AudioClip/hso_07_00_20_00_01.wav
HS2 Audio/Girls/c07/AudioClip/hso_07_50_40_01.wav
HS2 Audio/Girls/c07/AudioClip/hso_07_00_10_00_01.wav
HS2 Audio/Girls/c07/AudioClip/hso_07_00_30_00_05.wav
HS2 Audio/Girls/c07/AudioClip/hso_07_00_20_00_08.wav
HS2 Audio/Girls/c07/AudioClip/hso_07_32_10_00.wav
HS2 Audio/Girls/c07/AudioClip/hso_07_00_40_00_02.wav
HS2 Audio/Girls/c07/AudioClip/hso_07_11_30_00.wav
HS2 Audio/Girls/c07/AudioClip/hso_07_20_40_02.wav
HS2 Audio/Girls/c07/AudioClip/hso_07_41_31_00.wav
HS2 Audio/Girls/c07/AudioClip/hso_07_30_10_00.wav
HS2 Audio/Girls/c07/AudioClip/hso_07_20_30_00.wav
HS2 Audio/Girls/c07/AudioClip/hso_07_41_01_00.wav
HS2 Audio/Girls/c07/AudioClip/hso_07_60_01_00.wav
HS2 Audio/Girls/c07/AudioClip/hso_07_00_30_00_01.wav
HS2 Audio/Girls/c07/AudioClip/hso_07_00_30_00_09.wav
HS2 Audio/Girls/c07/AudioClip/hso_07_51_20_00.wav
HS2 Audio/Girls/c07/AudioClip/hso_07_62_40_01.wav
HS2 Audio/Girls/c07/AudioClip/hso_07_42_10_00.wav
HS2 Audio/Girls/c07/AudioClip/hso_07_40_00_01.wav
HS2 Audio/Girls/c07/AudioClip/hso_07_00_30_00_02.wav
HS2 Audio/Girls/c07/AudioClip/hso_07_40_40_00.wav
HS2 Audio/Girls/c07/AudioClip/hso_07_63_40_00.wav
HS2 Audio/Girls/c07/AudioClip/hso_07_00_40_00_05.wav
HS2 Audio/Girls/c07/AudioClip/hso_07_22_03_01.wav
HS2 Audio/Girls/c07/AudioClip/hso_07_20_20_00.wav
HS2 Audio/Girls/c07/AudioClip/hso_07_22_01_00.wav
HS2 Audio/Girls/c07/AudioClip/hso_07_21_11_01.wav
HS2 Audio/Girls/c07/AudioClip/hso_07_40_11_01.wav
HS2 Audio/Girls/c07/AudioClip/hso_07_31_10_00.wav
HS2 Audio/Girls/c07/AudioClip/hso_07_61_30_01.wav
HS2 Audio/Girls/c07/AudioClip/hso_07_20_32_01.wav
HS2 Audio/Girls/c07/AudioClip/hso_07_42_41_01.wav
HS2 Audio/Girls/c07/AudioClip/hso_07_60_00_01.wav
HS2 Audio/Girls/c07/AudioClip/hso_07_30_00_00.wav
HS2 Audio/Girls/c07/AudioClip/hso_07_01_10_00.wav
HS2 Audio/Girls/c07/AudioClip/hso_07_51_20_01.wav
HS2 Audio/Girls/c07/AudioClip/hso_07_40_10_00.wav
HS2 Audio/Girls/c07/AudioClip/hso_07_61_02_01.wav
HS2 Audio/Girls/c07/AudioClip/hso_07_21_42_00.wav
HS2 Audio/Girls/c07/AudioClip/hso_07_01_30_01.wav
HS2 Audio/Girls/c07/AudioClip/hso_07_00_00_00_04.wav
HS2 Audio/Girls/c07/AudioClip/hso_07_40_01_00.wav
HS2 Audio/Girls/c07/AudioClip/hso_07_52_20_01.wav
HS2 Audio/Girls/c07/AudioClip/hso_07_20_42_01.wav
HS2 Audio/Girls/c07/AudioClip/hso_07_11_30_01.wav
HS2 Audio/Girls/c07/AudioClip/hso_07_01_30_00.wav
HS2 Audio/Girls/c07/AudioClip/hso_07_20_01_01.wav
HS2 Audio/Girls/c07/AudioClip/hso_07_51_00_00.wav
HS2 Audio/Girls/c07/AudioClip/hso_07_40_11_00.wav
HS2 Audio/Girls/c07/AudioClip/hso_07_60_20_01.wav
HS2 Audio/Girls/c07/AudioClip/hso_07_00_00_00_01.wav
HS2 Audio/Girls/c07/AudioClip/hso_07_01_10_01.wav
HS2 Audio/Girls/c07/AudioClip/hso_07_41_41_01.wav
HS2 Audio/Girls/c07/AudioClip/hso_07_21_10_00.wav
HS2 Audio/Girls/c07/AudioClip/hso_07_20_11_02.wav
HS2 Audio/Girls/c07/AudioClip/hso_07_22_20_01.wav
HS2 Audio/Girls/c07/AudioClip/hso_07_41_31_01.wav
HS2 Audio/Girls/c07/AudioClip/hso_07_22_03_00.wav
HS2 Audio/Girls/c07/AudioClip/hso_07_11_40_00.wav
HS2 Audio/Girls/c07/AudioClip/hso_07_20_03_00.wav
HS2 Audio/Girls/c07/AudioClip/hso_07_00_30_00_07.wav
HS2 Audio/Girls/c07/AudioClip/hso_07_00_10_00_03.wav
HS2 Audio/Girls/c07/AudioClip/hso_07_00_20_00_05.wav
HS2 Audio/Girls/c07/AudioClip/hso_07_00_30_00_03.wav
HS2 Audio/Girls/c07/AudioClip/hso_07_20_11_01.wav
HS2 Audio/Girls/c07/AudioClip/hso_07_00_00_00_02.wav
HS2 Audio/Girls/c07/AudioClip/hso_07_21_32_01.wav
HS2 Audio/Girls/c07/AudioClip/hso_07_21_01_00.wav
HS2 Audio/Girls/c07/AudioClip/hso_07_01_20_01.wav
HS2 Audio/Girls/c07/AudioClip/hso_07_00_10_00_09.wav
HS2 Audio/Girls/c07/AudioClip/hso_07_63_40_01.wav
HS2 Audio/Girls/c07/AudioClip/hso_07_22_42_00.wav
HS2 Audio/Girls/c07/AudioClip/hso_07_30_01_01.wav
HS2 Audio/Girls/c07/AudioClip/hso_07_00_40_00_00.wav
HS2 Audio/Girls/c07/AudioClip/hso_07_00_00_00_03.wav
HS2 Audio/Girls/c07/AudioClip/hso_07_70_00_00.wav
HS2 Audio/Girls/c07/AudioClip/hso_07_50_20_00.wav
HS2 Audio/Girls/c07/AudioClip/hso_07_30_10_01.wav
HS2 Audio/Girls/c07/AudioClip/hso_07_61_02_00.wav
HS2 Audio/Girls/c07/AudioClip/hso_07_61_30_00.wav
HS2 Audio/Girls/c07/AudioClip/hso_07_62_20_01.wav
HS2 Audio/Girls/c07/AudioClip/hso_07_42_01_00.wav
HS2 Audio/Girls/c07/AudioClip/hso_07_41_40_01.wav
HS2 Audio/Girls/c07/AudioClip/hso_07_31_01_01.wav
HS2 Audio/Girls/c07/AudioClip/hso_07_41_10_00.wav
HS2 Audio/Girls/c07/AudioClip/hso_07_21_30_02.wav
HS2 Audio/Girls/c07/AudioClip/hso_07_11_00_01.wav
HS2 Audio/Girls/c07/AudioClip/hso_07_10_40_00.wav
HS2 Audio/Girls/c07/AudioClip/hso_07_30_11_01.wav
HS2 Audio/Girls/c07/AudioClip/hso_07_40_30_00.wav
HS2 Audio/Girls/c07/AudioClip/hso_07_00_20_00_06.wav
HS2 Audio/Girls/c07/AudioClip/hso_07_62_00_01.wav
HS2 Audio/Girls/c07/AudioClip/hso_07_22_10_00.wav
HS2 Audio/Girls/c07/AudioClip/hso_07_21_00_01.wav
HS2 Audio/Girls/c07/AudioClip/hso_07_00_10_00_06.wav
HS2 Audio/Girls/c07/AudioClip/hso_07_31_10_01.wav
HS2 Audio/Girls/c07/AudioClip/hso_07_42_40_00.wav
HS2 Audio/Girls/c07/AudioClip/hso_07_21_40_00.wav
HS2 Audio/Girls/c07/AudioClip/hso_07_50_00_01.wav
HS2 Audio/Girls/c07/AudioClip/hso_07_11_00_00.wav
HS2 Audio/Girls/c07/AudioClip/hso_07_51_40_00.wav
HS2 Audio/Girls/c07/AudioClip/hso_07_21_11_02.wav
HS2 Audio/Girls/c07/AudioClip/hso_07_32_11_01.wav
HS2 Audio/Girls/c07/AudioClip/hso_07_20_01_00.wav
HS2 Audio/Girls/c07/AudioClip/hso_07_20_20_02.wav
HS2 Audio/Girls/c07/AudioClip/hso_07_60_20_00.wav
HS2 Audio/Girls/c07/AudioClip/hso_07_61_40_00.wav
HS2 Audio/Girls/c07/AudioClip/hso_07_30_00_01.wav
HS2 Audio/Girls/c07/AudioClip/hso_07_22_40_01.wav
HS2 Audio/Girls/c07/AudioClip/hso_07_00_20_00_00.wav
HS2 Audio/Girls/c07/AudioClip/hso_07_00_40_00_01.wav
HS2 Audio/Girls/c07/AudioClip/hso_07_42_31_00.wav
HS2 Audio/Girls/c07/AudioClip/hso_07_22_00_00.wav
HS2 Audio/Girls/c07/AudioClip/hso_07_31_01_00.wav
HS2 Audio/Girls/c07/AudioClip/hso_07_00_40_00_09.wav
HS2 Audio/Girls/c07/AudioClip/hso_07_42_40_01.wav
HS2 Audio/Girls/c07/AudioClip/hso_07_40_31_01.wav
HS2 Audio/Girls/c07/AudioClip/hso_07_31_00_00.wav
HS2 Audio/Girls/c07/AudioClip/hso_07_11_40_01.wav
HS2 Audio/Girls/c07/AudioClip/hso_07_00_00_00_08.wav
HS2 Audio/Girls/c07/AudioClip/hso_07_21_20_01.wav
HS2 Audio/Girls/c07/AudioClip/hso_07_22_30_01.wav
HS2 Audio/Girls/c07/AudioClip/hso_07_00_20_00_07.wav
HS2 Audio/Girls/c07/AudioClip/hso_07_61_00_00.wav
HS2 Audio/Girls/c07/AudioClip/hso_07_00_10_00_00.wav
HS2 Audio/Girls/c07/AudioClip/hso_07_03_30_00.wav
HS2 Audio/Girls/c07/AudioClip/hso_07_21_31_02.wav
HS2 Audio/Girls/c07/AudioClip/hso_07_32_00_01.wav
HS2 Audio/Girls/c07/AudioClip/hso_07_21_03_02.wav
HS2 Audio/Girls/c07/AudioClip/hso_07_42_30_01.wav
HS2 Audio/Girls/c07/AudioClip/hso_07_03_00_00.wav
HS2 Audio/Girls/c07/AudioClip/hso_07_40_00_00.wav
HS2 Audio/Girls/c07/AudioClip/hso_07_00_10_00_08.wav
HS2 Audio/Girls/c07/AudioClip/hso_07_00_20_00_09.wav
HS2 Audio/Girls/c07/AudioClip/hso_07_21_20_02.wav
HS2 Audio/Girls/c07/AudioClip/hso_07_63_00_01.wav
HS2 Audio/Girls/c07/AudioClip/hso_07_20_30_01.wav
HS2 Audio/Girls/c07/AudioClip/hso_07_52_40_01.wav
HS2 Audio/Girls/c07/AudioClip/hso_07_20_32_02.wav
HS2 Audio/Girls/c07/AudioClip/hso_07_52_40_00.wav
HS2 Audio/Girls/c07/AudioClip/hso_07_21_02_00.wav
HS2 Audio/Girls/c07/AudioClip/hso_07_00_00_00_06.wav
HS2 Audio/Girls/c07/AudioClip/hso_07_41_10_01.wav
HS2 Audio/Girls/c07/AudioClip/hso_07_62_00_00.wav
HS2 Audio/Girls/c07/AudioClip/hso_07_21_02_02.wav
HS2 Audio/Girls/c07/AudioClip/hso_07_20_00_00.wav
HS2 Audio/Girls/c07/AudioClip/hso_07_20_10_02.wav
HS2 Audio/Girls/c07/AudioClip/hso_07_21_42_01.wav
HS2 Audio/Girls/c07/AudioClip/hso_07_21_30_01.wav
HS2 Audio/Girls/c07/AudioClip/hso_07_00_10_00_05.wav
HS2 Audio/Girls/c07/AudioClip/hso_07_21_41_00.wav
HS2 Audio/Girls/c07/AudioClip/hso_07_63_00_00.wav
HS2 Audio/Girls/c07/AudioClip/hso_07_10_30_00.wav
HS2 Audio/Girls/c07/AudioClip/hso_07_22_42_01.wav
HS2 Audio/Girls/c07/AudioClip/hso_07_22_31_00.wav
HS2 Audio/Girls/c07/AudioClip/hso_07_00_40_00_08.wav
HS2 Audio/Girls/c07/AudioClip/hso_07_42_11_01.wav
HS2 Audio/Girls/c07/AudioClip/hso_07_20_32_00.wav
HS2 Audio/Girls/c07/AudioClip/hso_07_20_02_02.wav
HS2 Audio/Girls/c07/AudioClip/hso_07_20_11_00.wav
HS2 Audio/Girls/c07/AudioClip/hso_07_62_40_00.wav
HS2 Audio/Girls/c07/AudioClip/hso_07_00_40_00_04.wav
HS2 Audio/Girls/c07/AudioClip/hso_07_21_40_02.wav
HS2 Audio/Girls/c07/AudioClip/hso_07_40_30_01.wav
HS2 Audio/Girls/c07/AudioClip/hso_07_00_10_00_04.wav
HS2 Audio/Girls/c07/AudioClip/hso_07_41_11_01.wav
HS2 Audio/Girls/c07/AudioClip/hso_07_20_03_01.wav
HS2 Audio/Girls/c07/AudioClip/hso_07_41_30_01.wav
HS2 Audio/Girls/c07/AudioClip/hso_07_20_02_00.wav
HS2 Audio/Girls/c07/AudioClip/hso_07_61_00_01.wav
HS2 Audio/Girls/c07/AudioClip/hso_07_21_40_01.wav
HS2 Audio/Girls/c07/AudioClip/hso_07_20_41_02.wav
HS2 Audio/Girls/c07/AudioClip/hso_07_20_31_02.wav
HS2 Audio/Girls/c07/AudioClip/hso_07_52_20_00.wav
HS2 Audio/Girls/c07/AudioClip/hso_07_20_42_02.wav
HS2 Audio/Girls/c07/AudioClip/hso_07_63_30_01.wav
HS2 Audio/Girls/c07/AudioClip/hso_07_60_01_01.wav
HS2 Audio/Girls/c07/AudioClip/hso_07_22_01_01.wav
HS2 Audio/Girls/c07/AudioClip/hso_07_00_00_00_05.wav
HS2 Audio/Girls/c07/AudioClip/hso_07_20_31_00.wav
HS2 Audio/Girls/c07/AudioClip/hso_07_41_30_00.wav
HS2 Audio/Girls/c07/AudioClip/hso_07_41_00_01.wav
HS2 Audio/Girls/c07/AudioClip/hso_07_32_10_01.wav
HS2 Audio/Girls/c07/AudioClip/hso_07_32_01_00.wav
HS2 Audio/Girls/c07/AudioClip/hso_07_00_20_00_02.wav
HS2 Audio/Girls/c07/AudioClip/hso_07_02_30_00.wav
HS2 Audio/Girls/c07/AudioClip/hso_07_22_20_00.wav
HS2 Audio/Girls/c07/AudioClip/hso_07_41_40_00.wav
HS2 Audio/Girls/c07/AudioClip/hso_07_22_30_00.wav
HS2 Audio/Girls/c07/AudioClip/hso_07_20_02_01.wav
HS2 Audio/Girls/c07/AudioClip/hso_07_20_00_02.wav
HS2 Audio/Girls/c07/AudioClip/hso_07_51_40_01.wav
HS2 Audio/Girls/c07/AudioClip/hso_07_40_40_01.wav
HS2 Audio/Girls/c07/AudioClip/hso_07_21_20_00.wav
HS2 Audio/Girls/c07/AudioClip/hso_07_31_11_00.wav
HS2 Audio/Girls/c06/AudioClip/hso_06_60_30_01.wav
HS2 Audio/Girls/c06/AudioClip/hso_06_52_40_00.wav
HS2 Audio/Girls/c06/AudioClip/hso_06_51_20_01.wav
HS2 Audio/Girls/c06/AudioClip/hso_06_63_30_01.wav
HS2 Audio/Girls/c06/AudioClip/hso_06_11_00_00.wav
HS2 Audio/Girls/c06/AudioClip/hso_06_32_11_01.wav
HS2 Audio/Girls/c06/AudioClip/hso_06_00_40_00_03.wav
HS2 Audio/Girls/c06/AudioClip/hso_06_20_41_01.wav
HS2 Audio/Girls/c06/AudioClip/hso_06_00_30_00_09.wav
HS2 Audio/Girls/c06/AudioClip/hso_06_00_10_00_05.wav
HS2 Audio/Girls/c06/AudioClip/hso_06_21_11_00.wav
HS2 Audio/Girls/c06/AudioClip/hso_06_00_20_00_09.wav
HS2 Audio/Girls/c06/AudioClip/hso_06_10_00_00.wav
HS2 Audio/Girls/c06/AudioClip/hso_06_22_11_00.wav
HS2 Audio/Girls/c06/AudioClip/hso_06_21_41_01.wav
HS2 Audio/Girls/c06/AudioClip/hso_06_00_10_00_04.wav
HS2 Audio/Girls/c06/AudioClip/hso_06_32_00_00.wav
HS2 Audio/Girls/c06/AudioClip/hso_06_40_00_01.wav
HS2 Audio/Girls/c06/AudioClip/hso_06_03_30_00.wav
HS2 Audio/Girls/c06/AudioClip/hso_06_61_02_01.wav
HS2 Audio/Girls/c06/AudioClip/hso_06_00_20_00_04.wav
HS2 Audio/Girls/c06/AudioClip/hso_06_00_40_00_07.wav
HS2 Audio/Girls/c06/AudioClip/hso_06_52_40_01.wav
HS2 Audio/Girls/c06/AudioClip/hso_06_00_20_00_08.wav
HS2 Audio/Girls/c06/AudioClip/hso_06_01_10_00.wav
HS2 Audio/Girls/c06/AudioClip/hso_06_01_30_01.wav
HS2 Audio/Girls/c06/AudioClip/hso_06_41_10_00.wav
HS2 Audio/Girls/c06/AudioClip/hso_06_20_40_01.wav
HS2 Audio/Girls/c06/AudioClip/hso_06_63_20_00.wav
HS2 Audio/Girls/c06/AudioClip/hso_06_20_42_01.wav
HS2 Audio/Girls/c06/AudioClip/hso_06_51_00_01.wav
HS2 Audio/Girls/c06/AudioClip/hso_06_00_10_00_09.wav
HS2 Audio/Girls/c06/AudioClip/hso_06_62_40_00.wav
HS2 Audio/Girls/c06/AudioClip/hso_06_00_10_00_03.wav
HS2 Audio/Girls/c06/AudioClip/hso_06_63_30_00.wav
HS2 Audio/Girls/c06/AudioClip/hso_06_40_10_00.wav
HS2 Audio/Girls/c06/AudioClip/hso_06_22_01_00.wav
HS2 Audio/Girls/c06/AudioClip/hso_06_60_40_00.wav
HS2 Audio/Girls/c06/AudioClip/hso_06_61_20_00.wav
HS2 Audio/Girls/c06/AudioClip/hso_06_62_40_01.wav
HS2 Audio/Girls/c06/AudioClip/hso_06_31_00_00.wav
HS2 Audio/Girls/c06/AudioClip/hso_06_40_11_00.wav
HS2 Audio/Girls/c06/AudioClip/hso_06_10_40_00.wav
HS2 Audio/Girls/c06/AudioClip/hso_06_20_02_01.wav
HS2 Audio/Girls/c06/AudioClip/hso_06_22_03_01.wav
HS2 Audio/Girls/c06/AudioClip/hso_06_42_10_01.wav
HS2 Audio/Girls/c06/AudioClip/hso_06_20_30_01.wav
HS2 Audio/Girls/c06/AudioClip/hso_06_20_31_01.wav
HS2 Audio/Girls/c06/AudioClip/hso_06_41_00_00.wav
HS2 Audio/Girls/c06/AudioClip/hso_06_60_01_01.wav
HS2 Audio/Girls/c06/AudioClip/hso_06_00_00_00_07.wav
HS2 Audio/Girls/c06/AudioClip/hso_06_41_01_00.wav
HS2 Audio/Girls/c06/AudioClip/hso_06_20_01_00.wav
HS2 Audio/Girls/c06/AudioClip/hso_06_31_10_00.wav
HS2 Audio/Girls/c06/AudioClip/hso_06_42_01_01.wav
HS2 Audio/Girls/c06/AudioClip/hso_06_40_31_00.wav
HS2 Audio/Girls/c06/AudioClip/hso_06_22_41_01.wav
HS2 Audio/Girls/c06/AudioClip/hso_06_41_00_01.wav
HS2 Audio/Girls/c06/AudioClip/hso_06_30_11_00.wav
HS2 Audio/Girls/c06/AudioClip/hso_06_21_32_00.wav
HS2 Audio/Girls/c06/AudioClip/hso_06_41_10_01.wav
HS2 Audio/Girls/c06/AudioClip/hso_06_21_41_02.wav
HS2 Audio/Girls/c06/AudioClip/hso_06_00_10_00_06.wav
HS2 Audio/Girls/c06/AudioClip/hso_06_60_40_01.wav
HS2 Audio/Girls/c06/AudioClip/hso_06_20_00_01.wav
HS2 Audio/Girls/c06/AudioClip/hso_06_01_00_00.wav
HS2 Audio/Girls/c06/AudioClip/hso_06_20_10_00.wav
HS2 Audio/Girls/c06/AudioClip/hso_06_00_00_00_04.wav
HS2 Audio/Girls/c06/AudioClip/hso_06_20_42_00.wav
HS2 Audio/Girls/c06/AudioClip/hso_06_00_10_00_01.wav
HS2 Audio/Girls/c06/AudioClip/hso_06_21_03_00.wav
HS2 Audio/Girls/c06/AudioClip/hso_06_42_01_00.wav
HS2 Audio/Girls/c06/AudioClip/hso_06_01_10_01.wav
HS2 Audio/Girls/c06/AudioClip/hso_06_62_20_00.wav
HS2 Audio/Girls/c06/AudioClip/hso_06_62_30_00.wav
HS2 Audio/Girls/c06/AudioClip/hso_06_22_42_01.wav
HS2 Audio/Girls/c06/AudioClip/hso_06_30_10_00.wav
HS2 Audio/Girls/c06/AudioClip/hso_06_00_00_00_05.wav
HS2 Audio/Girls/c06/AudioClip/hso_06_00_10_00_07.wav
HS2 Audio/Girls/c06/AudioClip/hso_06_20_11_02.wav
HS2 Audio/Girls/c06/AudioClip/hso_06_41_31_00.wav
HS2 Audio/Girls/c06/AudioClip/hso_06_20_11_00.wav
HS2 Audio/Girls/c06/AudioClip/hso_06_42_41_00.wav
HS2 Audio/Girls/c06/AudioClip/hso_06_21_20_01.wav
HS2 Audio/Girls/c06/AudioClip/hso_06_40_30_00.wav
HS2 Audio/Girls/c06/AudioClip/hso_06_31_01_00.wav
HS2 Audio/Girls/c06/AudioClip/hso_06_20_41_02.wav
HS2 Audio/Girls/c06/AudioClip/hso_06_50_20_01.wav
HS2 Audio/Girls/c06/AudioClip/hso_06_22_11_01.wav
HS2 Audio/Girls/c06/AudioClip/hso_06_00_40_00_06.wav
HS2 Audio/Girls/c06/AudioClip/hso_06_21_01_01.wav
HS2 Audio/Girls/c06/AudioClip/hso_06_40_40_00.wav
HS2 Audio/Girls/c06/AudioClip/hso_06_22_20_01.wav
HS2 Audio/Girls/c06/AudioClip/hso_06_11_40_00.wav
HS2 Audio/Girls/c06/AudioClip/hso_06_21_01_00.wav
HS2 Audio/Girls/c06/AudioClip/hso_06_61_02_00.wav
HS2 Audio/Girls/c06/AudioClip/hso_06_41_41_00.wav
HS2 Audio/Girls/c06/AudioClip/hso_06_00_20_00_06.wav
HS2 Audio/Girls/c06/AudioClip/hso_06_22_41_00.wav
HS2 Audio/Girls/c06/AudioClip/hso_06_21_11_02.wav
HS2 Audio/Girls/c06/AudioClip/hso_06_40_30_01.wav
HS2 Audio/Girls/c06/AudioClip/hso_06_20_41_00.wav
HS2 Audio/Girls/c06/AudioClip/hso_06_31_11_00.wav
HS2 Audio/Girls/c06/AudioClip/hso_06_11_30_01.wav
HS2 Audio/Girls/c06/AudioClip/hso_06_40_41_01.wav
HS2 Audio/Girls/c06/AudioClip/hso_06_20_10_01.wav
HS2 Audio/Girls/c06/AudioClip/hso_06_11_40_01.wav
HS2 Audio/Girls/c06/AudioClip/hso_06_42_00_00.wav
HS2 Audio/Girls/c06/AudioClip/hso_06_51_00_00.wav
HS2 Audio/Girls/c06/AudioClip/hso_06_20_00_02.wav
HS2 Audio/Girls/c06/AudioClip/hso_06_61_00_01.wav
HS2 Audio/Girls/c06/AudioClip/hso_06_60_00_00.wav
HS2 Audio/Girls/c06/AudioClip/hso_06_63_40_00.wav
HS2 Audio/Girls/c06/AudioClip/hso_06_10_30_00.wav
HS2 Audio/Girls/c06/AudioClip/hso_06_21_40_00.wav
HS2 Audio/Girls/c06/AudioClip/hso_06_21_02_00.wav
HS2 Audio/Girls/c06/AudioClip/hso_06_20_30_02.wav
HS2 Audio/Girls/c06/AudioClip/hso_06_52_20_01.wav
HS2 Audio/Girls/c06/AudioClip/hso_06_51_20_00.wav
HS2 Audio/Girls/c06/AudioClip/hso_06_20_42_02.wav
HS2 Audio/Girls/c06/AudioClip/hso_06_21_42_00.wav
HS2 Audio/Girls/c06/AudioClip/hso_06_01_00_01.wav
HS2 Audio/Girls/c06/AudioClip/hso_06_02_30_00.wav
HS2 Audio/Girls/c06/AudioClip/hso_06_41_30_00.wav
HS2 Audio/Girls/c06/AudioClip/hso_06_03_00_00.wav
HS2 Audio/Girls/c06/AudioClip/hso_06_01_20_00.wav
HS2 Audio/Girls/c06/AudioClip/hso_06_20_31_02.wav
HS2 Audio/Girls/c06/AudioClip/hso_06_31_10_01.wav
HS2 Audio/Girls/c06/AudioClip/hso_06_00_30_00_04.wav
HS2 Audio/Girls/c06/AudioClip/hso_06_41_40_00.wav
HS2 Audio/Girls/c06/AudioClip/hso_06_32_10_00.wav
HS2 Audio/Girls/c06/AudioClip/hso_06_42_10_00.wav
HS2 Audio/Girls/c06/AudioClip/hso_06_00_00_00_01.wav
HS2 Audio/Girls/c06/AudioClip/hso_06_22_42_00.wav
HS2 Audio/Girls/c06/AudioClip/hso_06_30_00_00.wav
HS2 Audio/Girls/c06/AudioClip/hso_06_21_00_01.wav
HS2 Audio/Girls/c06/AudioClip/hso_06_20_02_02.wav
HS2 Audio/Girls/c06/AudioClip/hso_06_21_31_01.wav
HS2 Audio/Girls/c06/AudioClip/hso_06_00_10_00_02.wav
HS2 Audio/Girls/c06/AudioClip/hso_06_20_11_01.wav
HS2 Audio/Girls/c06/AudioClip/hso_06_22_32_00.wav
HS2 Audio/Girls/c06/AudioClip/hso_06_00_20_00_03.wav
HS2 Audio/Girls/c06/AudioClip/hso_06_63_00_00.wav
HS2 Audio/Girls/c06/AudioClip/hso_06_22_32_01.wav
HS2 Audio/Girls/c06/AudioClip/hso_06_42_00_01.wav
HS2 Audio/Girls/c06/AudioClip/hso_06_41_40_01.wav
HS2 Audio/Girls/c06/AudioClip/hso_06_22_30_01.wav
HS2 Audio/Girls/c06/AudioClip/hso_06_52_20_00.wav
HS2 Audio/Girls/c06/AudioClip/hso_06_51_40_00.wav
HS2 Audio/Girls/c06/AudioClip/hso_06_00_10_00_08.wav
HS2 Audio/Girls/c06/AudioClip/hso_06_20_10_02.wav
HS2 Audio/Girls/c06/AudioClip/hso_06_11_30_00.wav
HS2 Audio/Girls/c06/AudioClip/hso_06_20_40_00.wav
HS2 Audio/Girls/c06/AudioClip/hso_06_61_30_00.wav
HS2 Audio/Girls/c06/AudioClip/hso_06_00_30_00_08.wav
HS2 Audio/Girls/c06/AudioClip/hso_06_62_00_00.wav
HS2 Audio/Girls/c06/AudioClip/hso_06_50_40_01.wav
HS2 Audio/Girls/c06/AudioClip/hso_06_52_00_01.wav
HS2 Audio/Girls/c06/AudioClip/hso_06_30_01_01.wav
HS2 Audio/Girls/c06/AudioClip/hso_06_20_32_01.wav
HS2 Audio/Girls/c06/AudioClip/hso_06_30_01_00.wav
HS2 Audio/Girls/c06/AudioClip/hso_06_42_41_01.wav
HS2 Audio/Girls/c06/AudioClip/hso_06_50_00_01.wav
HS2 Audio/Girls/c06/AudioClip/hso_06_00_30_00_00.wav
HS2 Audio/Girls/c06/AudioClip/hso_06_62_20_01.wav
HS2 Audio/Girls/c06/AudioClip/hso_06_01_30_00.wav
HS2 Audio/Girls/c06/AudioClip/hso_06_20_02_00.wav
HS2 Audio/Girls/c06/AudioClip/hso_06_30_00_01.wav
HS2 Audio/Girls/c06/AudioClip/hso_06_41_31_01.wav
HS2 Audio/Girls/c06/AudioClip/hso_06_21_10_02.wav
HS2 Audio/Girls/c06/AudioClip/hso_06_00_30_00_07.wav
HS2 Audio/Girls/c06/AudioClip/hso_06_30_11_01.wav
HS2 Audio/Girls/c06/AudioClip/hso_06_00_20_00_07.wav
HS2 Audio/Girls/c06/AudioClip/hso_06_21_31_02.wav
HS2 Audio/Girls/c06/AudioClip/hso_06_21_40_01.wav
HS2 Audio/Girls/c06/AudioClip/hso_06_21_03_02.wav
HS2 Audio/Girls/c06/AudioClip/hso_06_20_40_02.wav
HS2 Audio/Girls/c06/AudioClip/hso_06_22_31_00.wav
HS2 Audio/Girls/c06/AudioClip/hso_06_00_40_00_05.wav
HS2 Audio/Girls/c06/AudioClip/hso_06_41_11_00.wav
HS2 Audio/Girls/c06/AudioClip/hso_06_62_30_01.wav
HS2 Audio/Girls/c06/AudioClip/hso_06_61_40_01.wav
HS2 Audio/Girls/c06/AudioClip/hso_06_22_00_01.wav
HS2 Audio/Girls/c06/AudioClip/hso_06_22_00_00.wav
HS2 Audio/Girls/c06/AudioClip/hso_06_42_11_01.wav
HS2 Audio/Girls/c06/AudioClip/hso_06_00_00_00_03.wav
HS2 Audio/Girls/c06/AudioClip/hso_06_41_41_01.wav
HS2 Audio/Girls/c06/AudioClip/hso_06_21_20_00.wav
HS2 Audio/Girls/c06/AudioClip/hso_06_20_00_00.wav
HS2 Audio/Girls/c06/AudioClip/hso_06_31_00_01.wav
HS2 Audio/Girls/c06/AudioClip/hso_06_31_11_01.wav
HS2 Audio/Girls/c06/AudioClip/hso_06_00_20_00_02.wav
HS2 Audio/Girls/c06/AudioClip/hso_06_61_30_01.wav
HS2 Audio/Girls/c06/AudioClip/hso_06_22_31_01.wav
HS2 Audio/Girls/c06/AudioClip/hso_06_20_32_02.wav
HS2 Audio/Girls/c06/AudioClip/hso_06_63_20_01.wav
HS2 Audio/Girls/c06/AudioClip/hso_06_32_01_00.wav
HS2 Audio/Girls/c06/AudioClip/hso_06_41_11_01.wav
HS2 Audio/Girls/c06/AudioClip/hso_06_41_30_01.wav
HS2 Audio/Girls/c06/AudioClip/hso_06_31_01_01.wav
HS2 Audio/Girls/c06/AudioClip/hso_06_00_30_00_06.wav
HS2 Audio/Girls/c06/AudioClip/hso_06_21_30_02.wav
HS2 Audio/Girls/c06/AudioClip/hso_06_20_32_00.wav
HS2 Audio/Girls/c06/AudioClip/hso_06_20_03_02.wav
HS2 Audio/Girls/c06/AudioClip/hso_06_21_32_01.wav
HS2 Audio/Girls/c06/AudioClip/hso_06_00_20_00_01.wav
HS2 Audio/Girls/c06/AudioClip/hso_06_21_02_02.wav
HS2 Audio/Girls/c06/AudioClip/hso_06_42_31_01.wav
HS2 Audio/Girls/c06/AudioClip/hso_06_00_20_00_00.wav
HS2 Audio/Girls/c06/AudioClip/hso_06_60_20_00.wav
HS2 Audio/Girls/c06/AudioClip/hso_06_22_10_01.wav
HS2 Audio/Girls/c06/AudioClip/hso_06_00_00_00_06.wav
HS2 Audio/Girls/c06/AudioClip/hso_06_70_00_00.wav
HS2 Audio/Girls/c06/AudioClip/hso_06_20_03_01.wav
HS2 Audio/Girls/c06/AudioClip/hso_06_20_20_00.wav
HS2 Audio/Girls/c06/AudioClip/hso_06_21_01_02.wav
HS2 Audio/Girls/c06/AudioClip/hso_06_42_40_00.wav
HS2 Audio/Girls/c06/AudioClip/hso_06_21_03_01.wav
HS2 Audio/Girls/c06/AudioClip/hso_06_20_01_02.wav
HS2 Audio/Girls/c06/AudioClip/hso_06_00_40_00_09.wav
HS2 Audio/Girls/c06/AudioClip/hso_06_51_40_01.wav
HS2 Audio/Girls/c06/AudioClip/hso_06_02_00_00.wav
HS2 Audio/Girls/c06/AudioClip/hso_06_00_00_00_08.wav
HS2 Audio/Girls/c06/AudioClip/hso_06_00_30_00_01.wav
HS2 Audio/Girls/c06/AudioClip/hso_06_00_30_00_05.wav
HS2 Audio/Girls/c06/AudioClip/hso_06_42_30_01.wav
HS2 Audio/Girls/c06/AudioClip/hso_06_00_00_00_02.wav
HS2 Audio/Girls/c06/AudioClip/hso_06_61_40_00.wav
HS2 Audio/Girls/c06/AudioClip/hso_06_21_11_01.wav
HS2 Audio/Girls/c06/AudioClip/hso_06_40_01_01.wav
HS2 Audio/Girls/c06/AudioClip/hso_06_00_40_00_00.wav
HS2 Audio/Girls/c06/AudioClip/hso_06_32_00_01.wav
HS2 Audio/Girls/c06/AudioClip/hso_06_40_40_01.wav
HS2 Audio/Girls/c06/AudioClip/hso_06_01_20_01.wav
HS2 Audio/Girls/c06/AudioClip/hso_06_22_30_00.wav
HS2 Audio/Girls/c06/AudioClip/hso_06_21_02_01.wav
HS2 Audio/Girls/c06/AudioClip/hso_06_52_00_00.wav
HS2 Audio/Girls/c06/AudioClip/hso_06_63_40_01.wav
HS2 Audio/Girls/c06/AudioClip/hso_06_00_40_00_02.wav
HS2 Audio/Girls/c06/AudioClip/hso_06_42_31_00.wav
HS2 Audio/Girls/c06/AudioClip/hso_06_42_30_00.wav
HS2 Audio/Girls/c06/AudioClip/hso_06_00_10_00_00.wav
HS2 Audio/Girls/c06/AudioClip/hso_06_40_00_00.wav
HS2 Audio/Girls/c06/AudioClip/hso_06_20_30_00.wav
HS2 Audio/Girls/c06/AudioClip/hso_06_21_10_01.wav
HS2 Audio/Girls/c06/AudioClip/hso_06_22_10_00.wav
HS2 Audio/Girls/c06/AudioClip/hso_06_40_41_00.wav
HS2 Audio/Girls/c06/AudioClip/hso_06_21_20_02.wav
HS2 Audio/Girls/c06/AudioClip/hso_06_20_03_00.wav
HS2 Audio/Girls/c06/AudioClip/hso_06_42_40_01.wav
HS2 Audio/Girls/c06/AudioClip/hso_06_20_01_01.wav
HS2 Audio/Girls/c06/AudioClip/hso_06_11_00_01.wav
HS2 Audio/Girls/c06/AudioClip/hso_06_21_41_00.wav
HS2 Audio/Girls/c06/AudioClip/hso_06_00_40_00_01.wav
HS2 Audio/Girls/c06/AudioClip/hso_06_22_40_00.wav
HS2 Audio/Girls/c06/AudioClip/hso_06_20_20_02.wav
HS2 Audio/Girls/c06/AudioClip/hso_06_21_30_01.wav
HS2 Audio/Girls/c06/AudioClip/hso_06_22_20_00.wav
HS2 Audio/Girls/c06/AudioClip/hso_06_20_31_00.wav
HS2 Audio/Girls/c06/AudioClip/hso_06_00_30_00_03.wav
HS2 Audio/Girls/c06/AudioClip/hso_06_50_20_00.wav
HS2 Audio/Girls/c06/AudioClip/hso_06_60_20_01.wav
HS2 Audio/Girls/c06/AudioClip/hso_06_21_00_02.wav
HS2 Audio/Girls/c06/AudioClip/hso_06_32_10_01.wav
HS2 Audio/Girls/c06/AudioClip/hso_06_61_20_01.wav
HS2 Audio/Girls/c06/AudioClip/hso_06_21_42_01.wav
HS2 Audio/Girls/c06/AudioClip/hso_06_71_01_00.wav
HS2 Audio/Girls/c06/AudioClip/hso_06_21_10_00.wav
HS2 Audio/Girls/c06/AudioClip/hso_06_62_00_01.wav
HS2 Audio/Girls/c06/AudioClip/hso_06_21_40_02.wav
HS2 Audio/Girls/c06/AudioClip/hso_06_00_40_00_08.wav
HS2 Audio/Girls/c06/AudioClip/hso_06_00_20_00_05.wav
HS2 Audio/Girls/c06/AudioClip/hso_06_32_01_01.wav
HS2 Audio/Girls/c06/AudioClip/hso_06_72_02_00.wav
HS2 Audio/Girls/c06/AudioClip/hso_06_50_40_00.wav
HS2 Audio/Girls/c06/AudioClip/hso_06_50_00_00.wav
HS2 Audio/Girls/c06/AudioClip/hso_06_21_32_02.wav
HS2 Audio/Girls/c06/AudioClip/hso_06_40_10_01.wav
HS2 Audio/Girls/c06/AudioClip/hso_06_42_11_00.wav
HS2 Audio/Girls/c06/AudioClip/hso_06_40_31_01.wav
HS2 Audio/Girls/c06/AudioClip/hso_06_40_01_00.wav
HS2 Audio/Girls/c06/AudioClip/hso_06_22_01_01.wav
HS2 Audio/Girls/c06/AudioClip/hso_06_00_00_00_09.wav
HS2 Audio/Girls/c06/AudioClip/hso_06_22_40_01.wav
HS2 Audio/Girls/c06/AudioClip/hso_06_21_30_00.wav
HS2 Audio/Girls/c06/AudioClip/hso_06_40_11_01.wav
HS2 Audio/Girls/c06/AudioClip/hso_06_00_30_00_02.wav
HS2 Audio/Girls/c06/AudioClip/hso_06_60_00_01.wav
HS2 Audio/Girls/c06/AudioClip/hso_06_21_42_02.wav
HS2 Audio/Girls/c06/AudioClip/hso_06_22_03_00.wav
HS2 Audio/Girls/c06/AudioClip/hso_06_63_00_01.wav
HS2 Audio/Girls/c06/AudioClip/hso_06_00_00_00_00.wav
HS2 Audio/Girls/c06/AudioClip/hso_06_41_01_01.wav
HS2 Audio/Girls/c06/AudioClip/hso_06_21_31_00.wav
HS2 Audio/Girls/c06/AudioClip/hso_06_30_10_01.wav
HS2 Audio/Girls/c06/AudioClip/hso_06_21_00_00.wav
HS2 Audio/Girls/c06/AudioClip/hso_06_61_00_00.wav
HS2 Audio/Girls/c06/AudioClip/hso_06_20_20_01.wav
HS2 Audio/Girls/c06/AudioClip/hso_06_00_40_00_04.wav
HS2 Audio/Girls/c06/AudioClip/hso_06_32_11_00.wav
HS2 Audio/Girls/c06/AudioClip/hso_06_60_30_00.wav
HS2 Audio/Girls/c06/AudioClip/hso_06_60_01_00.wav
HS2 Audio/Girls/c05/AudioClip/hso_05_32_00_00.wav
HS2 Audio/Girls/c05/AudioClip/hso_05_22_20_01.wav
HS2 Audio/Girls/c05/AudioClip/hso_05_00_00_00_06.wav
HS2 Audio/Girls/c05/AudioClip/hso_05_42_11_00.wav
HS2 Audio/Girls/c05/AudioClip/hso_05_20_40_00.wav
HS2 Audio/Girls/c05/AudioClip/hso_05_22_10_00.wav
HS2 Audio/Girls/c05/AudioClip/hso_05_52_00_00.wav
HS2 Audio/Girls/c05/AudioClip/hso_05_40_00_01.wav
HS2 Audio/Girls/c05/AudioClip/hso_05_61_20_00.wav
HS2 Audio/Girls/c05/AudioClip/hso_05_00_00_00_09.wav
HS2 Audio/Girls/c05/AudioClip/hso_05_20_20_01.wav
HS2 Audio/Girls/c05/AudioClip/hso_05_22_41_01.wav
HS2 Audio/Girls/c05/AudioClip/hso_05_20_10_02.wav
HS2 Audio/Girls/c05/AudioClip/hso_05_51_20_00.wav
HS2 Audio/Girls/c05/AudioClip/hso_05_32_01_01.wav
HS2 Audio/Girls/c05/AudioClip/hso_05_01_30_00.wav
HS2 Audio/Girls/c05/AudioClip/hso_05_22_11_00.wav
HS2 Audio/Girls/c05/AudioClip/hso_05_60_40_00.wav
HS2 Audio/Girls/c05/AudioClip/hso_05_30_10_01.wav
HS2 Audio/Girls/c05/AudioClip/hso_05_21_00_01.wav
HS2 Audio/Girls/c05/AudioClip/hso_05_20_32_02.wav
HS2 Audio/Girls/c05/AudioClip/hso_05_42_31_01.wav
HS2 Audio/Girls/c05/AudioClip/hso_05_50_40_00.wav
HS2 Audio/Girls/c05/AudioClip/hso_05_41_40_01.wav
HS2 Audio/Girls/c05/AudioClip/hso_05_60_01_01.wav
HS2 Audio/Girls/c05/AudioClip/hso_05_63_00_01.wav
HS2 Audio/Girls/c05/AudioClip/hso_05_21_02_02.wav
HS2 Audio/Girls/c05/AudioClip/hso_05_71_01_00.wav
HS2 Audio/Girls/c05/AudioClip/hso_05_31_01_01.wav
HS2 Audio/Girls/c05/AudioClip/hso_05_41_40_00.wav
HS2 Audio/Girls/c05/AudioClip/hso_05_50_00_01.wav
HS2 Audio/Girls/c05/AudioClip/hso_05_20_11_01.wav
HS2 Audio/Girls/c05/AudioClip/hso_05_22_00_00.wav
HS2 Audio/Girls/c05/AudioClip/hso_05_00_00_00_03.wav
HS2 Audio/Girls/c05/AudioClip/hso_05_02_30_00.wav
HS2 Audio/Girls/c05/AudioClip/hso_05_42_41_00.wav
HS2 Audio/Girls/c05/AudioClip/hso_05_63_20_00.wav
HS2 Audio/Girls/c05/AudioClip/hso_05_60_00_01.wav
HS2 Audio/Girls/c05/AudioClip/hso_05_41_31_01.wav
HS2 Audio/Girls/c05/AudioClip/hso_05_42_40_00.wav
HS2 Audio/Girls/c05/AudioClip/hso_05_60_30_01.wav
HS2 Audio/Girls/c05/AudioClip/hso_05_01_30_01.wav
HS2 Audio/Girls/c05/AudioClip/hso_05_00_20_00_08.wav
HS2 Audio/Girls/c05/AudioClip/hso_05_21_20_01.wav
HS2 Audio/Girls/c05/AudioClip/hso_05_11_40_00.wav
HS2 Audio/Girls/c05/AudioClip/hso_05_21_41_00.wav
HS2 Audio/Girls/c05/AudioClip/hso_05_21_20_00.wav
HS2 Audio/Girls/c05/AudioClip/hso_05_01_00_00.wav
HS2 Audio/Girls/c05/AudioClip/hso_05_72_02_00.wav
HS2 Audio/Girls/c05/AudioClip/hso_05_22_32_00.wav
HS2 Audio/Girls/c05/AudioClip/hso_05_20_20_02.wav
HS2 Audio/Girls/c05/AudioClip/hso_05_21_11_02.wav
HS2 Audio/Girls/c05/AudioClip/hso_05_01_10_01.wav
HS2 Audio/Girls/c05/AudioClip/hso_05_42_10_01.wav
HS2 Audio/Girls/c05/AudioClip/hso_05_40_11_00.wav
HS2 Audio/Girls/c05/AudioClip/hso_05_00_10_00_03.wav
HS2 Audio/Girls/c05/AudioClip/hso_05_62_40_01.wav
HS2 Audio/Girls/c05/AudioClip/hso_05_31_10_00.wav
HS2 Audio/Girls/c05/AudioClip/hso_05_41_01_01.wav
HS2 Audio/Girls/c05/AudioClip/hso_05_63_30_01.wav
HS2 Audio/Girls/c05/AudioClip/hso_05_00_20_00_02.wav
HS2 Audio/Girls/c05/AudioClip/hso_05_21_30_02.wav
HS2 Audio/Girls/c05/AudioClip/hso_05_00_00_00_00.wav
HS2 Audio/Girls/c05/AudioClip/hso_05_02_00_00.wav
HS2 Audio/Girls/c05/AudioClip/hso_05_00_30_00_07.wav
HS2 Audio/Girls/c05/AudioClip/hso_05_00_40_00_08.wav
HS2 Audio/Girls/c05/AudioClip/hso_05_20_31_01.wav
HS2 Audio/Girls/c05/AudioClip/hso_05_30_10_00.wav
HS2 Audio/Girls/c05/AudioClip/hso_05_62_30_00.wav
HS2 Audio/Girls/c05/AudioClip/hso_05_51_40_01.wav
HS2 Audio/Girls/c05/AudioClip/hso_05_11_00_00.wav
HS2 Audio/Girls/c05/AudioClip/hso_05_63_00_00.wav
HS2 Audio/Girls/c05/AudioClip/hso_05_41_00_00.wav
HS2 Audio/Girls/c05/AudioClip/hso_05_40_10_00.wav
HS2 Audio/Girls/c05/AudioClip/hso_05_00_40_00_09.wav
HS2 Audio/Girls/c05/AudioClip/hso_05_40_30_01.wav
HS2 Audio/Girls/c05/AudioClip/hso_05_42_40_01.wav
HS2 Audio/Girls/c05/AudioClip/hso_05_20_11_02.wav
HS2 Audio/Girls/c05/AudioClip/hso_05_11_30_00.wav
HS2 Audio/Girls/c05/AudioClip/hso_05_62_20_00.wav
HS2 Audio/Girls/c05/AudioClip/hso_05_31_01_00.wav
HS2 Audio/Girls/c05/AudioClip/hso_05_21_03_01.wav
HS2 Audio/Girls/c05/AudioClip/hso_05_42_10_00.wav
HS2 Audio/Girls/c05/AudioClip/hso_05_21_41_02.wav
HS2 Audio/Girls/c05/AudioClip/hso_05_20_40_02.wav
HS2 Audio/Girls/c05/AudioClip/hso_05_00_00_00_07.wav
HS2 Audio/Girls/c05/AudioClip/hso_05_41_10_01.wav
HS2 Audio/Girls/c05/AudioClip/hso_05_60_00_00.wav
HS2 Audio/Girls/c05/AudioClip/hso_05_21_40_02.wav
HS2 Audio/Girls/c05/AudioClip/hso_05_63_30_00.wav
HS2 Audio/Girls/c05/AudioClip/hso_05_00_00_00_08.wav
HS2 Audio/Girls/c05/AudioClip/hso_05_21_01_01.wav
HS2 Audio/Girls/c05/AudioClip/hso_05_52_00_01.wav
HS2 Audio/Girls/c05/AudioClip/hso_05_30_11_00.wav
HS2 Audio/Girls/c05/AudioClip/hso_05_21_41_01.wav
HS2 Audio/Girls/c05/AudioClip/hso_05_10_00_00.wav
HS2 Audio/Girls/c05/AudioClip/hso_05_63_20_01.wav
HS2 Audio/Girls/c05/AudioClip/hso_05_20_02_00.wav
HS2 Audio/Girls/c05/AudioClip/hso_05_41_01_00.wav
HS2 Audio/Girls/c05/AudioClip/hso_05_22_40_00.wav
HS2 Audio/Girls/c05/AudioClip/hso_05_21_32_00.wav
HS2 Audio/Girls/c05/AudioClip/hso_05_22_01_00.wav
HS2 Audio/Girls/c05/AudioClip/hso_05_51_40_00.wav
HS2 Audio/Girls/c05/AudioClip/hso_05_61_02_01.wav
HS2 Audio/Girls/c05/AudioClip/hso_05_21_40_01.wav
HS2 Audio/Girls/c05/AudioClip/hso_05_00_30_00_02.wav
HS2 Audio/Girls/c05/AudioClip/hso_05_30_11_01.wav
HS2 Audio/Girls/c05/AudioClip/hso_05_21_00_00.wav
HS2 Audio/Girls/c05/AudioClip/hso_05_20_31_00.wav
HS2 Audio/Girls/c05/AudioClip/hso_05_22_31_00.wav
HS2 Audio/Girls/c05/AudioClip/hso_05_00_10_00_07.wav
HS2 Audio/Girls/c05/AudioClip/hso_05_61_40_01.wav
HS2 Audio/Girls/c05/AudioClip/hso_05_00_20_00_05.wav
HS2 Audio/Girls/c05/AudioClip/hso_05_41_11_01.wav
HS2 Audio/Girls/c05/AudioClip/hso_05_50_20_00.wav
HS2 Audio/Girls/c05/AudioClip/hso_05_00_20_00_07.wav
HS2 Audio/Girls/c05/AudioClip/hso_05_20_31_02.wav
HS2 Audio/Girls/c05/AudioClip/hso_05_62_00_00.wav
HS2 Audio/Girls/c05/AudioClip/hso_05_20_03_01.wav
HS2 Audio/Girls/c05/AudioClip/hso_05_20_40_01.wav
HS2 Audio/Girls/c05/AudioClip/hso_05_21_10_00.wav
HS2 Audio/Girls/c05/AudioClip/hso_05_32_11_00.wav
HS2 Audio/Girls/c05/AudioClip/hso_05_22_40_01.wav
HS2 Audio/Girls/c05/AudioClip/hso_05_52_20_01.wav
HS2 Audio/Girls/c05/AudioClip/hso_05_11_40_01.wav
HS2 Audio/Girls/c05/AudioClip/hso_05_20_02_02.wav
HS2 Audio/Girls/c05/AudioClip/hso_05_40_40_00.wav
HS2 Audio/Girls/c05/AudioClip/hso_05_00_30_00_05.wav
HS2 Audio/Girls/c05/AudioClip/hso_05_20_10_00.wav
HS2 Audio/Girls/c05/AudioClip/hso_05_40_11_01.wav
HS2 Audio/Girls/c05/AudioClip/hso_05_40_31_01.wav
HS2 Audio/Girls/c05/AudioClip/hso_05_31_10_01.wav
HS2 Audio/Girls/c05/AudioClip/hso_05_00_20_00_03.wav
HS2 Audio/Girls/c05/AudioClip/hso_05_00_10_00_08.wav
HS2 Audio/Girls/c05/AudioClip/hso_05_32_10_00.wav
HS2 Audio/Girls/c05/AudioClip/hso_05_21_30_00.wav
HS2 Audio/Girls/c05/AudioClip/hso_05_00_10_00_06.wav
HS2 Audio/Girls/c05/AudioClip/hso_05_22_42_00.wav
HS2 Audio/Girls/c05/AudioClip/hso_05_00_40_00_00.wav
HS2 Audio/Girls/c05/AudioClip/hso_05_20_41_00.wav
HS2 Audio/Girls/c05/AudioClip/hso_05_20_42_02.wav
HS2 Audio/Girls/c05/AudioClip/hso_05_21_00_02.wav
HS2 Audio/Girls/c05/AudioClip/hso_05_52_40_01.wav
HS2 Audio/Girls/c05/AudioClip/hso_05_40_31_00.wav
HS2 Audio/Girls/c05/AudioClip/hso_05_00_40_00_04.wav
HS2 Audio/Girls/c05/AudioClip/hso_05_22_11_01.wav
HS2 Audio/Girls/c05/AudioClip/hso_05_21_32_01.wav
HS2 Audio/Girls/c05/AudioClip/hso_05_00_10_00_02.wav
HS2 Audio/Girls/c05/AudioClip/hso_05_00_10_00_01.wav
HS2 Audio/Girls/c05/AudioClip/hso_05_40_10_01.wav
HS2 Audio/Girls/c05/AudioClip/hso_05_00_20_00_09.wav
HS2 Audio/Girls/c05/AudioClip/hso_05_42_31_00.wav
HS2 Audio/Girls/c05/AudioClip/hso_05_20_32_01.wav
HS2 Audio/Girls/c05/AudioClip/hso_05_20_03_02.wav
HS2 Audio/Girls/c05/AudioClip/hso_05_00_40_00_06.wav
HS2 Audio/Girls/c05/AudioClip/hso_05_11_30_01.wav
HS2 Audio/Girls/c05/AudioClip/hso_05_00_10_00_05.wav
HS2 Audio/Girls/c05/AudioClip/hso_05_20_30_01.wav
HS2 Audio/Girls/c05/AudioClip/hso_05_20_42_01.wav
HS2 Audio/Girls/c05/AudioClip/hso_05_31_11_00.wav
HS2 Audio/Girls/c05/AudioClip/hso_05_20_03_00.wav
HS2 Audio/Girls/c05/AudioClip/hso_05_00_20_00_04.wav
HS2 Audio/Girls/c05/AudioClip/hso_05_61_02_00.wav
HS2 Audio/Girls/c05/AudioClip/hso_05_40_30_00.wav
HS2 Audio/Girls/c05/AudioClip/hso_05_30_01_01.wav
HS2 Audio/Girls/c05/AudioClip/hso_05_52_40_00.wav
HS2 Audio/Girls/c05/AudioClip/hso_05_60_01_00.wav
HS2 Audio/Girls/c05/AudioClip/hso_05_41_31_00.wav
HS2 Audio/Girls/c05/AudioClip/hso_05_42_00_00.wav
HS2 Audio/Girls/c05/AudioClip/hso_05_60_20_00.wav
HS2 Audio/Girls/c05/AudioClip/hso_05_03_30_00.wav
HS2 Audio/Girls/c05/AudioClip/hso_05_21_10_01.wav
HS2 Audio/Girls/c05/AudioClip/hso_05_41_00_01.wav
HS2 Audio/Girls/c05/AudioClip/hso_05_00_00_00_01.wav
HS2 Audio/Girls/c05/AudioClip/hso_05_21_30_01.wav
HS2 Audio/Girls/c05/AudioClip/hso_05_22_10_01.wav
HS2 Audio/Girls/c05/AudioClip/hso_05_22_30_01.wav
HS2 Audio/Girls/c05/AudioClip/hso_05_00_30_00_00.wav
HS2 Audio/Girls/c05/AudioClip/hso_05_00_00_00_05.wav
HS2 Audio/Girls/c05/AudioClip/hso_05_20_00_01.wav
HS2 Audio/Girls/c05/AudioClip/hso_05_31_00_01.wav
HS2 Audio/Girls/c05/AudioClip/hso_05_60_30_00.wav
HS2 Audio/Girls/c05/AudioClip/hso_05_20_42_00.wav
HS2 Audio/Girls/c05/AudioClip/hso_05_61_00_00.wav
HS2 Audio/Girls/c05/AudioClip/hso_05_42_41_01.wav
HS2 Audio/Girls/c05/AudioClip/hso_05_52_20_00.wav
HS2 Audio/Girls/c05/AudioClip/hso_05_42_01_01.wav
HS2 Audio/Girls/c05/AudioClip/hso_05_00_10_00_00.wav
HS2 Audio/Girls/c05/AudioClip/hso_05_20_10_01.wav
HS2 Audio/Girls/c05/AudioClip/hso_05_40_41_01.wav
HS2 Audio/Girls/c05/AudioClip/hso_05_61_30_00.wav
HS2 Audio/Girls/c05/AudioClip/hso_05_61_30_01.wav
HS2 Audio/Girls/c05/AudioClip/hso_05_40_41_00.wav
HS2 Audio/Girls/c05/AudioClip/hso_05_21_31_01.wav
HS2 Audio/Girls/c05/AudioClip/hso_05_51_00_01.wav
HS2 Audio/Girls/c05/AudioClip/hso_05_00_40_00_03.wav
HS2 Audio/Girls/c05/AudioClip/hso_05_21_01_02.wav
HS2 Audio/Girls/c05/AudioClip/hso_05_00_10_00_09.wav
HS2 Audio/Girls/c05/AudioClip/hso_05_61_20_01.wav
HS2 Audio/Girls/c05/AudioClip/hso_05_20_02_01.wav
HS2 Audio/Girls/c05/AudioClip/hso_05_21_03_00.wav
HS2 Audio/Girls/c05/AudioClip/hso_05_21_42_00.wav
HS2 Audio/Girls/c05/AudioClip/hso_05_21_01_00.wav
HS2 Audio/Girls/c05/AudioClip/hso_05_00_30_00_09.wav
HS2 Audio/Girls/c05/AudioClip/hso_05_70_00_00.wav
HS2 Audio/Girls/c05/AudioClip/hso_05_00_30_00_08.wav
HS2 Audio/Girls/c05/AudioClip/hso_05_63_40_00.wav
HS2 Audio/Girls/c05/AudioClip/hso_05_20_41_01.wav
HS2 Audio/Girls/c05/AudioClip/hso_05_62_20_01.wav
HS2 Audio/Girls/c05/AudioClip/hso_05_22_00_01.wav
HS2 Audio/Girls/c05/AudioClip/hso_05_21_02_01.wav
HS2 Audio/Girls/c05/AudioClip/hso_05_01_00_01.wav
HS2 Audio/Girls/c05/AudioClip/hso_05_40_01_00.wav
HS2 Audio/Girls/c05/AudioClip/hso_05_00_30_00_01.wav
HS2 Audio/Girls/c05/AudioClip/hso_05_32_01_00.wav
HS2 Audio/Girls/c05/AudioClip/hso_05_32_11_01.wav
HS2 Audio/Girls/c05/AudioClip/hso_05_20_00_02.wav
HS2 Audio/Girls/c05/AudioClip/hso_05_20_30_00.wav
HS2 Audio/Girls/c05/AudioClip/hso_05_22_30_00.wav
HS2 Audio/Girls/c05/AudioClip/hso_05_00_40_00_02.wav
HS2 Audio/Girls/c05/AudioClip/hso_05_00_30_00_06.wav
HS2 Audio/Girls/c05/AudioClip/hso_05_30_00_00.wav
HS2 Audio/Girls/c05/AudioClip/hso_05_01_20_01.wav
HS2 Audio/Girls/c05/AudioClip/hso_05_22_41_00.wav
HS2 Audio/Girls/c05/AudioClip/hso_05_01_20_00.wav
HS2 Audio/Girls/c05/AudioClip/hso_05_41_10_00.wav
HS2 Audio/Girls/c05/AudioClip/hso_05_00_00_00_02.wav
HS2 Audio/Girls/c05/AudioClip/hso_05_21_10_02.wav
HS2 Audio/Girls/c05/AudioClip/hso_05_11_00_01.wav
HS2 Audio/Girls/c05/AudioClip/hso_05_00_00_00_04.wav
HS2 Audio/Girls/c05/AudioClip/hso_05_20_41_02.wav
HS2 Audio/Girls/c05/AudioClip/hso_05_62_40_00.wav
HS2 Audio/Girls/c05/AudioClip/hso_05_32_10_01.wav
HS2 Audio/Girls/c05/AudioClip/hso_05_50_20_01.wav
HS2 Audio/Girls/c05/AudioClip/hso_05_21_31_00.wav
HS2 Audio/Girls/c05/AudioClip/hso_05_41_30_01.wav
HS2 Audio/Girls/c05/AudioClip/hso_05_62_00_01.wav
HS2 Audio/Girls/c05/AudioClip/hso_05_41_41_01.wav
HS2 Audio/Girls/c05/AudioClip/hso_05_21_42_02.wav
HS2 Audio/Girls/c05/AudioClip/hso_05_41_30_00.wav
HS2 Audio/Girls/c05/AudioClip/hso_05_22_31_01.wav
HS2 Audio/Girls/c05/AudioClip/hso_05_21_40_00.wav
HS2 Audio/Girls/c05/AudioClip/hso_05_00_30_00_04.wav
HS2 Audio/Girls/c05/AudioClip/hso_05_21_11_00.wav
HS2 Audio/Girls/c05/AudioClip/hso_05_60_20_01.wav
HS2 Audio/Girls/c05/AudioClip/hso_05_40_01_01.wav
HS2 Audio/Girls/c05/AudioClip/hso_05_22_42_01.wav
HS2 Audio/Girls/c05/AudioClip/hso_05_00_30_00_03.wav
HS2 Audio/Girls/c05/AudioClip/hso_05_40_40_01.wav
HS2 Audio/Girls/c05/AudioClip/hso_05_22_20_00.wav
HS2 Audio/Girls/c05/AudioClip/hso_05_40_00_00.wav
HS2 Audio/Girls/c05/AudioClip/hso_05_61_40_00.wav
HS2 Audio/Girls/c05/AudioClip/hso_05_21_31_02.wav
HS2 Audio/Girls/c05/AudioClip/hso_05_00_20_00_00.wav
HS2 Audio/Girls/c05/AudioClip/hso_05_21_11_01.wav
HS2 Audio/Girls/c05/AudioClip/hso_05_63_40_01.wav
HS2 Audio/Girls/c05/AudioClip/hso_05_50_40_01.wav
HS2 Audio/Girls/c05/AudioClip/hso_05_60_40_01.wav
HS2 Audio/Girls/c05/AudioClip/hso_05_22_03_01.wav
HS2 Audio/Girls/c05/AudioClip/hso_05_20_30_02.wav
HS2 Audio/Girls/c05/AudioClip/hso_05_42_01_00.wav
HS2 Audio/Girls/c05/AudioClip/hso_05_22_01_01.wav
HS2 Audio/Girls/c05/AudioClip/hso_05_21_03_02.wav
HS2 Audio/Girls/c05/AudioClip/hso_05_51_00_00.wav
HS2 Audio/Girls/c05/AudioClip/hso_05_42_11_01.wav
HS2 Audio/Girls/c05/AudioClip/hso_05_41_41_00.wav
HS2 Audio/Girls/c05/AudioClip/hso_05_21_02_00.wav
HS2 Audio/Girls/c05/AudioClip/hso_05_20_32_00.wav
HS2 Audio/Girls/c05/AudioClip/hso_05_10_40_00.wav
HS2 Audio/Girls/c05/AudioClip/hso_05_20_01_01.wav
HS2 Audio/Girls/c05/AudioClip/hso_05_62_30_01.wav
HS2 Audio/Girls/c05/AudioClip/hso_05_42_30_00.wav
HS2 Audio/Girls/c05/AudioClip/hso_05_42_00_01.wav
HS2 Audio/Girls/c05/AudioClip/hso_05_21_20_02.wav
HS2 Audio/Girls/c05/AudioClip/hso_05_00_40_00_05.wav
HS2 Audio/Girls/c05/AudioClip/hso_05_30_01_00.wav
HS2 Audio/Girls/c05/AudioClip/hso_05_01_10_00.wav
HS2 Audio/Girls/c05/AudioClip/hso_05_22_32_01.wav
HS2 Audio/Girls/c05/AudioClip/hso_05_50_00_00.wav
HS2 Audio/Girls/c05/AudioClip/hso_05_20_01_00.wav
HS2 Audio/Girls/c05/AudioClip/hso_05_10_30_00.wav
HS2 Audio/Girls/c05/AudioClip/hso_05_32_00_01.wav
HS2 Audio/Girls/c05/AudioClip/hso_05_42_30_01.wav
HS2 Audio/Girls/c05/AudioClip/hso_05_00_40_00_01.wav
HS2 Audio/Girls/c05/AudioClip/hso_05_20_00_00.wav
HS2 Audio/Girls/c05/AudioClip/hso_05_51_20_01.wav
HS2 Audio/Girls/c05/AudioClip/hso_05_20_11_00.wav
HS2 Audio/Girls/c05/AudioClip/hso_05_20_01_02.wav
HS2 Audio/Girls/c05/AudioClip/hso_05_31_00_00.wav
HS2 Audio/Girls/c05/AudioClip/hso_05_21_42_01.wav
HS2 Audio/Girls/c05/AudioClip/hso_05_31_11_01.wav
HS2 Audio/Girls/c05/AudioClip/hso_05_61_00_01.wav
HS2 Audio/Girls/c05/AudioClip/hso_05_21_32_02.wav
HS2 Audio/Girls/c05/AudioClip/hso_05_22_03_00.wav
HS2 Audio/Girls/c05/AudioClip/hso_05_00_20_00_01.wav
HS2 Audio/Girls/c05/AudioClip/hso_05_00_10_00_04.wav
HS2 Audio/Girls/c05/AudioClip/hso_05_41_11_00.wav
HS2 Audio/Girls/c05/AudioClip/hso_05_20_20_00.wav
HS2 Audio/Girls/c05/AudioClip/hso_05_00_20_00_06.wav
HS2 Audio/Girls/c05/AudioClip/hso_05_03_00_00.wav
HS2 Audio/Girls/c05/AudioClip/hso_05_30_00_01.wav
HS2 Audio/Girls/c05/AudioClip/hso_05_00_40_00_07.wav
HS2 Audio/Girls/c03/AudioClip/hso_03_62_30_00.wav
HS2 Audio/Girls/c03/AudioClip/hso_03_63_00_00.wav
HS2 Audio/Girls/c03/AudioClip/hso_03_21_20_01.wav
HS2 Audio/Girls/c03/AudioClip/hso_03_60_30_01.wav
HS2 Audio/Girls/c03/AudioClip/hso_03_51_40_01.wav
HS2 Audio/Girls/c03/AudioClip/hso_03_20_40_01.wav
HS2 Audio/Girls/c03/AudioClip/hso_03_62_30_01.wav
HS2 Audio/Girls/c03/AudioClip/hso_03_32_10_01.wav
HS2 Audio/Girls/c03/AudioClip/hso_03_61_30_01.wav
HS2 Audio/Girls/c03/AudioClip/hso_03_62_20_00.wav
HS2 Audio/Girls/c03/AudioClip/hso_03_21_31_02.wav
HS2 Audio/Girls/c03/AudioClip/hso_03_21_32_02.wav
HS2 Audio/Girls/c03/AudioClip/hso_03_00_40_00_03.wav
HS2 Audio/Girls/c03/AudioClip/hso_03_42_00_00.wav
HS2 Audio/Girls/c03/AudioClip/hso_03_20_03_00.wav
HS2 Audio/Girls/c03/AudioClip/hso_03_00_00_00_06.wav
HS2 Audio/Girls/c03/AudioClip/hso_03_31_10_00.wav
HS2 Audio/Girls/c03/AudioClip/hso_03_11_40_00.wav
HS2 Audio/Girls/c03/AudioClip/hso_03_61_02_01.wav
HS2 Audio/Girls/c03/AudioClip/hso_03_60_01_00.wav
HS2 Audio/Girls/c03/AudioClip/hso_03_70_00_00.wav
HS2 Audio/Girls/c03/AudioClip/hso_03_32_01_00.wav
HS2 Audio/Girls/c03/AudioClip/hso_03_21_42_00.wav
HS2 Audio/Girls/c03/AudioClip/hso_03_00_10_00_07.wav
HS2 Audio/Girls/c03/AudioClip/hso_03_21_41_02.wav
HS2 Audio/Girls/c03/AudioClip/hso_03_22_40_01.wav
HS2 Audio/Girls/c03/AudioClip/hso_03_20_40_02.wav
HS2 Audio/Girls/c03/AudioClip/hso_03_21_30_01.wav
HS2 Audio/Girls/c03/AudioClip/hso_03_11_30_00.wav
HS2 Audio/Girls/c03/AudioClip/hso_03_00_40_00_05.wav
HS2 Audio/Girls/c03/AudioClip/hso_03_21_31_01.wav
HS2 Audio/Girls/c03/AudioClip/hso_03_00_40_00_09.wav
HS2 Audio/Girls/c03/AudioClip/hso_03_52_00_01.wav
HS2 Audio/Girls/c03/AudioClip/hso_03_20_02_00.wav
HS2 Audio/Girls/c03/AudioClip/hso_03_31_11_00.wav
HS2 Audio/Girls/c03/AudioClip/hso_03_21_03_00.wav
HS2 Audio/Girls/c03/AudioClip/hso_03_21_32_00.wav
HS2 Audio/Girls/c03/AudioClip/hso_03_52_40_01.wav
HS2 Audio/Girls/c03/AudioClip/hso_03_41_30_01.wav
HS2 Audio/Girls/c03/AudioClip/hso_03_11_30_01.wav
HS2 Audio/Girls/c03/AudioClip/hso_03_30_00_00.wav
HS2 Audio/Girls/c03/AudioClip/hso_03_21_31_00.wav
HS2 Audio/Girls/c03/AudioClip/hso_03_20_00_01.wav
HS2 Audio/Girls/c03/AudioClip/hso_03_22_41_01.wav
HS2 Audio/Girls/c03/AudioClip/hso_03_00_30_00_02.wav
HS2 Audio/Girls/c03/AudioClip/hso_03_00_10_00_03.wav
HS2 Audio/Girls/c03/AudioClip/hso_03_42_01_00.wav
HS2 Audio/Girls/c03/AudioClip/hso_03_41_01_00.wav
HS2 Audio/Girls/c03/AudioClip/hso_03_20_10_01.wav
HS2 Audio/Girls/c03/AudioClip/hso_03_00_30_00_07.wav
HS2 Audio/Girls/c03/AudioClip/hso_03_30_00_01.wav
HS2 Audio/Girls/c03/AudioClip/hso_03_22_03_00.wav
HS2 Audio/Girls/c03/AudioClip/hso_03_22_32_01.wav
HS2 Audio/Girls/c03/AudioClip/hso_03_41_01_01.wav
HS2 Audio/Girls/c03/AudioClip/hso_03_11_00_01.wav
HS2 Audio/Girls/c03/AudioClip/hso_03_42_41_00.wav
HS2 Audio/Girls/c03/AudioClip/hso_03_42_30_01.wav
HS2 Audio/Girls/c03/AudioClip/hso_03_21_30_02.wav
HS2 Audio/Girls/c03/AudioClip/hso_03_10_00_00.wav
HS2 Audio/Girls/c03/AudioClip/hso_03_20_11_00.wav
HS2 Audio/Girls/c03/AudioClip/hso_03_20_11_02.wav
HS2 Audio/Girls/c03/AudioClip/hso_03_60_20_00.wav
HS2 Audio/Girls/c03/AudioClip/hso_03_00_20_00_05.wav
HS2 Audio/Girls/c03/AudioClip/hso_03_30_01_00.wav
HS2 Audio/Girls/c03/AudioClip/hso_03_00_00_00_04.wav
HS2 Audio/Girls/c03/AudioClip/hso_03_00_40_00_06.wav
HS2 Audio/Girls/c03/AudioClip/hso_03_21_42_01.wav
HS2 Audio/Girls/c03/AudioClip/hso_03_61_20_01.wav
HS2 Audio/Girls/c03/AudioClip/hso_03_32_11_01.wav
HS2 Audio/Girls/c03/AudioClip/hso_03_10_30_00.wav
HS2 Audio/Girls/c03/AudioClip/hso_03_21_30_00.wav
HS2 Audio/Girls/c03/AudioClip/hso_03_00_10_00_09.wav
HS2 Audio/Girls/c03/AudioClip/hso_03_32_00_00.wav
HS2 Audio/Girls/c03/AudioClip/hso_03_40_10_01.wav
HS2 Audio/Girls/c03/AudioClip/hso_03_41_10_00.wav
HS2 Audio/Girls/c03/AudioClip/hso_03_20_31_01.wav
HS2 Audio/Girls/c03/AudioClip/hso_03_00_30_00_06.wav
HS2 Audio/Girls/c03/AudioClip/hso_03_21_32_01.wav
HS2 Audio/Girls/c03/AudioClip/hso_03_21_01_00.wav
HS2 Audio/Girls/c03/AudioClip/hso_03_01_00_00.wav
HS2 Audio/Girls/c03/AudioClip/hso_03_00_00_00_05.wav
HS2 Audio/Girls/c03/AudioClip/hso_03_51_40_00.wav
HS2 Audio/Girls/c03/AudioClip/hso_03_01_10_01.wav
HS2 Audio/Girls/c03/AudioClip/hso_03_22_03_01.wav
HS2 Audio/Girls/c03/AudioClip/hso_03_41_11_00.wav
HS2 Audio/Girls/c03/AudioClip/hso_03_20_03_01.wav
HS2 Audio/Girls/c03/AudioClip/hso_03_00_20_00_08.wav
HS2 Audio/Girls/c03/AudioClip/hso_03_61_40_00.wav
HS2 Audio/Girls/c03/AudioClip/hso_03_22_41_00.wav
HS2 Audio/Girls/c03/AudioClip/hso_03_30_10_00.wav
HS2 Audio/Girls/c03/AudioClip/hso_03_20_42_02.wav
HS2 Audio/Girls/c03/AudioClip/hso_03_60_00_00.wav
HS2 Audio/Girls/c03/AudioClip/hso_03_20_40_00.wav
HS2 Audio/Girls/c03/AudioClip/hso_03_63_40_00.wav
HS2 Audio/Girls/c03/AudioClip/hso_03_20_01_02.wav
HS2 Audio/Girls/c03/AudioClip/hso_03_01_30_01.wav
HS2 Audio/Girls/c03/AudioClip/hso_03_20_30_01.wav
HS2 Audio/Girls/c03/AudioClip/hso_03_22_32_00.wav
HS2 Audio/Girls/c03/AudioClip/hso_03_32_00_01.wav
HS2 Audio/Girls/c03/AudioClip/hso_03_41_00_00.wav
HS2 Audio/Girls/c03/AudioClip/hso_03_22_30_00.wav
HS2 Audio/Girls/c03/AudioClip/hso_03_42_11_00.wav
HS2 Audio/Girls/c03/AudioClip/hso_03_22_20_01.wav
HS2 Audio/Girls/c03/AudioClip/hso_03_61_00_01.wav
HS2 Audio/Girls/c03/AudioClip/hso_03_21_42_02.wav
HS2 Audio/Girls/c03/AudioClip/hso_03_21_01_01.wav
HS2 Audio/Girls/c03/AudioClip/hso_03_21_40_00.wav
HS2 Audio/Girls/c03/AudioClip/hso_03_40_30_01.wav
HS2 Audio/Girls/c03/AudioClip/hso_03_60_40_01.wav
HS2 Audio/Girls/c03/AudioClip/hso_03_00_10_00_01.wav
HS2 Audio/Girls/c03/AudioClip/hso_03_01_00_01.wav
HS2 Audio/Girls/c03/AudioClip/hso_03_41_00_01.wav
HS2 Audio/Girls/c03/AudioClip/hso_03_50_00_01.wav
HS2 Audio/Girls/c03/AudioClip/hso_03_00_20_00_02.wav
HS2 Audio/Girls/c03/AudioClip/hso_03_41_11_01.wav
HS2 Audio/Girls/c03/AudioClip/hso_03_40_01_01.wav
HS2 Audio/Girls/c03/AudioClip/hso_03_00_30_00_00.wav
HS2 Audio/Girls/c03/AudioClip/hso_03_62_20_01.wav
HS2 Audio/Girls/c03/AudioClip/hso_03_72_02_00.wav
HS2 Audio/Girls/c03/AudioClip/hso_03_00_10_00_05.wav
HS2 Audio/Girls/c03/AudioClip/hso_03_20_03_02.wav
HS2 Audio/Girls/c03/AudioClip/hso_03_52_20_00.wav
HS2 Audio/Girls/c03/AudioClip/hso_03_00_20_00_03.wav
HS2 Audio/Girls/c03/AudioClip/hso_03_21_02_00.wav
HS2 Audio/Girls/c03/AudioClip/hso_03_21_03_02.wav
HS2 Audio/Girls/c03/AudioClip/hso_03_11_40_01.wav
HS2 Audio/Girls/c03/AudioClip/hso_03_20_31_00.wav
HS2 Audio/Girls/c03/AudioClip/hso_03_63_20_01.wav
HS2 Audio/Girls/c03/AudioClip/hso_03_40_30_00.wav
HS2 Audio/Girls/c03/AudioClip/hso_03_22_10_01.wav
HS2 Audio/Girls/c03/AudioClip/hso_03_42_10_01.wav
HS2 Audio/Girls/c03/AudioClip/hso_03_21_00_00.wav
HS2 Audio/Girls/c03/AudioClip/hso_03_00_30_00_03.wav
HS2 Audio/Girls/c03/AudioClip/hso_03_30_11_01.wav
HS2 Audio/Girls/c03/AudioClip/hso_03_50_00_00.wav
HS2 Audio/Girls/c03/AudioClip/hso_03_11_00_00.wav
HS2 Audio/Girls/c03/AudioClip/hso_03_22_31_01.wav
HS2 Audio/Girls/c03/AudioClip/hso_03_22_42_01.wav
HS2 Audio/Girls/c03/AudioClip/hso_03_60_01_01.wav
HS2 Audio/Girls/c03/AudioClip/hso_03_00_30_00_01.wav
HS2 Audio/Girls/c03/AudioClip/hso_03_21_40_02.wav
HS2 Audio/Girls/c03/AudioClip/hso_03_00_00_00_09.wav
HS2 Audio/Girls/c03/AudioClip/hso_03_40_41_00.wav
HS2 Audio/Girls/c03/AudioClip/hso_03_21_41_00.wav
HS2 Audio/Girls/c03/AudioClip/hso_03_41_10_01.wav
HS2 Audio/Girls/c03/AudioClip/hso_03_40_11_01.wav
HS2 Audio/Girls/c03/AudioClip/hso_03_50_40_01.wav
HS2 Audio/Girls/c03/AudioClip/hso_03_22_42_00.wav
HS2 Audio/Girls/c03/AudioClip/hso_03_00_00_00_02.wav
HS2 Audio/Girls/c03/AudioClip/hso_03_41_30_00.wav
HS2 Audio/Girls/c03/AudioClip/hso_03_21_00_02.wav
HS2 Audio/Girls/c03/AudioClip/hso_03_42_00_01.wav
HS2 Audio/Girls/c03/AudioClip/hso_03_00_20_00_07.wav
HS2 Audio/Girls/c03/AudioClip/hso_03_20_30_00.wav
HS2 Audio/Girls/c03/AudioClip/hso_03_41_40_00.wav
HS2 Audio/Girls/c03/AudioClip/hso_03_22_11_00.wav
HS2 Audio/Girls/c03/AudioClip/hso_03_62_40_01.wav
HS2 Audio/Girls/c03/AudioClip/hso_03_51_00_01.wav
HS2 Audio/Girls/c03/AudioClip/hso_03_63_30_01.wav
HS2 Audio/Girls/c03/AudioClip/hso_03_01_20_01.wav
HS2 Audio/Girls/c03/AudioClip/hso_03_00_40_00_00.wav
HS2 Audio/Girls/c03/AudioClip/hso_03_50_40_00.wav
HS2 Audio/Girls/c03/AudioClip/hso_03_00_40_00_08.wav
HS2 Audio/Girls/c03/AudioClip/hso_03_61_02_00.wav
HS2 Audio/Girls/c03/AudioClip/hso_03_52_20_01.wav
HS2 Audio/Girls/c03/AudioClip/hso_03_00_10_00_08.wav
HS2 Audio/Girls/c03/AudioClip/hso_03_21_10_00.wav
HS2 Audio/Girls/c03/AudioClip/hso_03_63_30_00.wav
HS2 Audio/Girls/c03/AudioClip/hso_03_20_42_01.wav
HS2 Audio/Girls/c03/AudioClip/hso_03_31_00_01.wav
HS2 Audio/Girls/c03/AudioClip/hso_03_42_10_00.wav
HS2 Audio/Girls/c03/AudioClip/hso_03_00_10_00_04.wav
HS2 Audio/Girls/c03/AudioClip/hso_03_22_01_01.wav
HS2 Audio/Girls/c03/AudioClip/hso_03_20_41_01.wav
HS2 Audio/Girls/c03/AudioClip/hso_03_02_30_00.wav
HS2 Audio/Girls/c03/AudioClip/hso_03_60_30_00.wav
HS2 Audio/Girls/c03/AudioClip/hso_03_42_11_01.wav
HS2 Audio/Girls/c03/AudioClip/hso_03_31_10_01.wav
HS2 Audio/Girls/c03/AudioClip/hso_03_21_10_01.wav
HS2 Audio/Girls/c03/AudioClip/hso_03_62_00_00.wav
HS2 Audio/Girls/c03/AudioClip/hso_03_51_20_00.wav
HS2 Audio/Girls/c03/AudioClip/hso_03_22_01_00.wav
HS2 Audio/Girls/c03/AudioClip/hso_03_20_01_00.wav
HS2 Audio/Girls/c03/AudioClip/hso_03_00_10_00_00.wav
HS2 Audio/Girls/c03/AudioClip/hso_03_00_00_00_00.wav
HS2 Audio/Girls/c03/AudioClip/hso_03_63_40_01.wav
HS2 Audio/Girls/c03/AudioClip/hso_03_52_00_00.wav
HS2 Audio/Girls/c03/AudioClip/hso_03_20_32_02.wav
HS2 Audio/Girls/c03/AudioClip/hso_03_30_10_01.wav
HS2 Audio/Girls/c03/AudioClip/hso_03_42_40_01.wav
HS2 Audio/Girls/c03/AudioClip/hso_03_21_03_01.wav
HS2 Audio/Girls/c03/AudioClip/hso_03_22_31_00.wav
HS2 Audio/Girls/c03/AudioClip/hso_03_20_20_01.wav
HS2 Audio/Girls/c03/AudioClip/hso_03_00_00_00_07.wav
HS2 Audio/Girls/c03/AudioClip/hso_03_00_40_00_07.wav
HS2 Audio/Girls/c03/AudioClip/hso_03_20_01_01.wav
HS2 Audio/Girls/c03/AudioClip/hso_03_21_11_01.wav
HS2 Audio/Girls/c03/AudioClip/hso_03_61_30_00.wav
HS2 Audio/Girls/c03/AudioClip/hso_03_42_31_00.wav
HS2 Audio/Girls/c03/AudioClip/hso_03_00_20_00_09.wav
HS2 Audio/Girls/c03/AudioClip/hso_03_42_41_01.wav
HS2 Audio/Girls/c03/AudioClip/hso_03_31_11_01.wav
HS2 Audio/Girls/c03/AudioClip/hso_03_41_31_01.wav
HS2 Audio/Girls/c03/AudioClip/hso_03_42_01_01.wav
HS2 Audio/Girls/c03/AudioClip/hso_03_00_20_00_06.wav
HS2 Audio/Girls/c03/AudioClip/hso_03_01_10_00.wav
HS2 Audio/Girls/c03/AudioClip/hso_03_40_41_01.wav
HS2 Audio/Girls/c03/AudioClip/hso_03_03_00_00.wav
HS2 Audio/Girls/c03/AudioClip/hso_03_63_00_01.wav
HS2 Audio/Girls/c03/AudioClip/hso_03_03_30_00.wav
HS2 Audio/Girls/c03/AudioClip/hso_03_20_41_02.wav
HS2 Audio/Girls/c03/AudioClip/hso_03_10_40_00.wav
HS2 Audio/Girls/c03/AudioClip/hso_03_21_41_01.wav
HS2 Audio/Girls/c03/AudioClip/hso_03_52_40_00.wav
HS2 Audio/Girls/c03/AudioClip/hso_03_21_11_00.wav
HS2 Audio/Girls/c03/AudioClip/hso_03_00_30_00_09.wav
HS2 Audio/Girls/c03/AudioClip/hso_03_40_00_01.wav
HS2 Audio/Girls/c03/AudioClip/hso_03_22_11_01.wav
HS2 Audio/Girls/c03/AudioClip/hso_03_40_40_00.wav
HS2 Audio/Girls/c03/AudioClip/hso_03_21_40_01.wav
HS2 Audio/Girls/c03/AudioClip/hso_03_20_02_02.wav
HS2 Audio/Girls/c03/AudioClip/hso_03_30_01_01.wav
HS2 Audio/Girls/c03/AudioClip/hso_03_42_30_00.wav
HS2 Audio/Girls/c03/AudioClip/hso_03_21_10_02.wav
HS2 Audio/Girls/c03/AudioClip/hso_03_71_01_00.wav
HS2 Audio/Girls/c03/AudioClip/hso_03_41_41_01.wav
HS2 Audio/Girls/c03/AudioClip/hso_03_31_01_01.wav
HS2 Audio/Girls/c03/AudioClip/hso_03_20_10_02.wav
HS2 Audio/Girls/c03/AudioClip/hso_03_00_20_00_01.wav
HS2 Audio/Girls/c03/AudioClip/hso_03_40_40_01.wav
HS2 Audio/Girls/c03/AudioClip/hso_03_32_10_00.wav
HS2 Audio/Girls/c03/AudioClip/hso_03_20_42_00.wav
HS2 Audio/Girls/c03/AudioClip/hso_03_62_40_00.wav
HS2 Audio/Girls/c03/AudioClip/hso_03_22_20_00.wav
HS2 Audio/Girls/c03/AudioClip/hso_03_21_20_00.wav
HS2 Audio/Girls/c03/AudioClip/hso_03_41_41_00.wav
HS2 Audio/Girls/c03/AudioClip/hso_03_60_20_01.wav
HS2 Audio/Girls/c03/AudioClip/hso_03_41_31_00.wav
HS2 Audio/Girls/c03/AudioClip/hso_03_61_40_01.wav
HS2 Audio/Girls/c03/AudioClip/hso_03_42_31_01.wav
HS2 Audio/Girls/c03/AudioClip/hso_03_60_00_01.wav
HS2 Audio/Girls/c03/AudioClip/hso_03_21_20_02.wav
HS2 Audio/Girls/c03/AudioClip/hso_03_31_01_00.wav
HS2 Audio/Girls/c03/AudioClip/hso_03_21_02_01.wav
HS2 Audio/Girls/c03/AudioClip/hso_03_20_02_01.wav
HS2 Audio/Girls/c03/AudioClip/hso_03_51_00_00.wav
HS2 Audio/Girls/c03/AudioClip/hso_03_32_01_01.wav
HS2 Audio/Girls/c03/AudioClip/hso_03_00_40_00_04.wav
HS2 Audio/Girls/c03/AudioClip/hso_03_40_31_00.wav
HS2 Audio/Girls/c03/AudioClip/hso_03_40_00_00.wav
HS2 Audio/Girls/c03/AudioClip/hso_03_20_20_00.wav
HS2 Audio/Girls/c03/AudioClip/hso_03_00_30_00_05.wav
HS2 Audio/Girls/c03/AudioClip/hso_03_22_40_00.wav
HS2 Audio/Girls/c03/AudioClip/hso_03_20_20_02.wav
HS2 Audio/Girls/c03/AudioClip/hso_03_41_40_01.wav
HS2 Audio/Girls/c03/AudioClip/hso_03_02_00_00.wav
HS2 Audio/Girls/c03/AudioClip/hso_03_00_10_00_02.wav
HS2 Audio/Girls/c03/AudioClip/hso_03_32_11_00.wav
HS2 Audio/Girls/c03/AudioClip/hso_03_20_32_01.wav
HS2 Audio/Girls/c03/AudioClip/hso_03_20_31_02.wav
HS2 Audio/Girls/c03/AudioClip/hso_03_20_10_00.wav
HS2 Audio/Girls/c03/AudioClip/hso_03_20_00_00.wav
HS2 Audio/Girls/c03/AudioClip/hso_03_40_10_00.wav
HS2 Audio/Girls/c03/AudioClip/hso_03_21_02_02.wav
HS2 Audio/Girls/c03/AudioClip/hso_03_01_20_00.wav
HS2 Audio/Girls/c03/AudioClip/hso_03_00_00_00_03.wav
HS2 Audio/Girls/c03/AudioClip/hso_03_00_40_00_01.wav
HS2 Audio/Girls/c03/AudioClip/hso_03_60_40_00.wav
HS2 Audio/Girls/c03/AudioClip/hso_03_40_11_00.wav
HS2 Audio/Girls/c03/AudioClip/hso_03_00_00_00_08.wav
HS2 Audio/Girls/c03/AudioClip/hso_03_01_30_00.wav
HS2 Audio/Girls/c03/AudioClip/hso_03_00_20_00_00.wav
HS2 Audio/Girls/c03/AudioClip/hso_03_00_20_00_04.wav
HS2 Audio/Girls/c03/AudioClip/hso_03_63_20_00.wav
HS2 Audio/Girls/c03/AudioClip/hso_03_30_11_00.wav
HS2 Audio/Girls/c03/AudioClip/hso_03_40_01_00.wav
HS2 Audio/Girls/c03/AudioClip/hso_03_00_30_00_04.wav
HS2 Audio/Girls/c03/AudioClip/hso_03_51_20_01.wav
HS2 Audio/Girls/c03/AudioClip/hso_03_22_30_01.wav
HS2 Audio/Girls/c03/AudioClip/hso_03_22_00_01.wav
HS2 Audio/Girls/c03/AudioClip/hso_03_61_00_00.wav
HS2 Audio/Girls/c03/AudioClip/hso_03_21_00_01.wav
HS2 Audio/Girls/c03/AudioClip/hso_03_00_40_00_02.wav
HS2 Audio/Girls/c03/AudioClip/hso_03_22_10_00.wav
HS2 Audio/Girls/c03/AudioClip/hso_03_22_00_00.wav
HS2 Audio/Girls/c03/AudioClip/hso_03_31_00_00.wav
HS2 Audio/Girls/c03/AudioClip/hso_03_21_01_02.wav
HS2 Audio/Girls/c03/AudioClip/hso_03_50_20_00.wav
HS2 Audio/Girls/c03/AudioClip/hso_03_00_30_00_08.wav
HS2 Audio/Girls/c03/AudioClip/hso_03_50_20_01.wav
HS2 Audio/Girls/c03/AudioClip/hso_03_00_10_00_06.wav
HS2 Audio/Girls/c03/AudioClip/hso_03_20_11_01.wav
HS2 Audio/Girls/c03/AudioClip/hso_03_00_00_00_01.wav
HS2 Audio/Girls/c03/AudioClip/hso_03_20_41_00.wav
HS2 Audio/Girls/c03/AudioClip/hso_03_40_31_01.wav
HS2 Audio/Girls/c03/AudioClip/hso_03_42_40_00.wav
HS2 Audio/Girls/c03/AudioClip/hso_03_20_32_00.wav
HS2 Audio/Girls/c03/AudioClip/hso_03_20_30_02.wav
HS2 Audio/Girls/c03/AudioClip/hso_03_20_00_02.wav
HS2 Audio/Girls/c03/AudioClip/hso_03_62_00_01.wav
HS2 Audio/Girls/c03/AudioClip/hso_03_61_20_00.wav
HS2 Audio/Girls/c03/AudioClip/hso_03_21_11_02.wav
HS2 Audio/Girls/c01/AudioClip/hso_01_20_20_02.wav
HS2 Audio/Girls/c01/AudioClip/hso_01_50_00_00.wav
HS2 Audio/Girls/c01/AudioClip/hso_01_00_10_00_00.wav
HS2 Audio/Girls/c01/AudioClip/hso_01_40_10_00.wav
HS2 Audio/Girls/c01/AudioClip/hso_01_22_00_01.wav
HS2 Audio/Girls/c01/AudioClip/hso_01_00_20_00_09.wav
HS2 Audio/Girls/c01/AudioClip/hso_01_41_00_00.wav
HS2 Audio/Girls/c01/AudioClip/hso_01_31_01_01.wav
HS2 Audio/Girls/c01/AudioClip/hso_01_21_32_02.wav
HS2 Audio/Girls/c01/AudioClip/hso_01_22_40_00.wav
HS2 Audio/Girls/c01/AudioClip/hso_01_20_01_02.wav
HS2 Audio/Girls/c01/AudioClip/hso_01_20_42_02.wav
HS2 Audio/Girls/c01/AudioClip/hso_01_01_00_00.wav
HS2 Audio/Girls/c01/AudioClip/hso_01_20_03_01.wav
HS2 Audio/Girls/c01/AudioClip/hso_01_22_20_00.wav
HS2 Audio/Girls/c01/AudioClip/hso_01_20_31_02.wav
HS2 Audio/Girls/c01/AudioClip/hso_01_20_11_00.wav
HS2 Audio/Girls/c01/AudioClip/hso_01_40_01_00.wav
HS2 Audio/Girls/c01/AudioClip/hso_01_21_11_01.wav
HS2 Audio/Girls/c01/AudioClip/hso_01_42_41_01.wav
HS2 Audio/Girls/c01/AudioClip/hso_01_20_41_00.wav
HS2 Audio/Girls/c01/AudioClip/hso_01_30_01_01.wav
HS2 Audio/Girls/c01/AudioClip/hso_01_20_02_02.wav
HS2 Audio/Girls/c01/AudioClip/hso_01_21_00_02.wav
HS2 Audio/Girls/c01/AudioClip/hso_01_40_41_01.wav
HS2 Audio/Girls/c01/AudioClip/hso_01_21_31_00.wav
HS2 Audio/Girls/c01/AudioClip/hso_01_42_11_00.wav
HS2 Audio/Girls/c01/AudioClip/hso_01_11_00_01.wav
HS2 Audio/Girls/c01/AudioClip/hso_01_02_30_00.wav
HS2 Audio/Girls/c01/AudioClip/hso_01_31_11_00.wav
HS2 Audio/Girls/c01/AudioClip/hso_01_00_40_00_08.wav
HS2 Audio/Girls/c01/AudioClip/hso_01_11_30_00.wav
HS2 Audio/Girls/c01/AudioClip/hso_01_40_30_00.wav
HS2 Audio/Girls/c01/AudioClip/hso_01_30_10_01.wav
HS2 Audio/Girls/c01/AudioClip/hso_01_72_02_00.wav
HS2 Audio/Girls/c01/AudioClip/hso_01_11_40_00.wav
HS2 Audio/Girls/c01/AudioClip/hso_01_42_10_01.wav
HS2 Audio/Girls/c01/AudioClip/hso_01_22_10_00.wav
HS2 Audio/Girls/c01/AudioClip/hso_01_21_20_01.wav
HS2 Audio/Girls/c01/AudioClip/hso_01_30_01_00.wav
HS2 Audio/Girls/c01/AudioClip/hso_01_20_20_01.wav
HS2 Audio/Girls/c01/AudioClip/hso_01_21_02_01.wav
HS2 Audio/Girls/c01/AudioClip/hso_01_00_30_00_02.wav
HS2 Audio/Girls/c01/AudioClip/hso_01_00_20_00_07.wav
HS2 Audio/Girls/c01/AudioClip/hso_01_21_20_02.wav
HS2 Audio/Girls/c01/AudioClip/hso_01_21_40_02.wav
HS2 Audio/Girls/c01/AudioClip/hso_01_20_31_00.wav
HS2 Audio/Girls/c01/AudioClip/hso_01_00_20_00_06.wav
HS2 Audio/Girls/c01/AudioClip/hso_01_21_03_00.wav
HS2 Audio/Girls/c01/AudioClip/hso_01_22_20_01.wav
HS2 Audio/Girls/c01/AudioClip/hso_01_40_40_00.wav
HS2 Audio/Girls/c01/AudioClip/hso_01_00_40_00_03.wav
HS2 Audio/Girls/c01/AudioClip/hso_01_01_10_00.wav
HS2 Audio/Girls/c01/AudioClip/hso_01_41_41_00.wav
HS2 Audio/Girls/c01/AudioClip/hso_01_03_00_00.wav
HS2 Audio/Girls/c01/AudioClip/hso_01_50_00_01.wav
HS2 Audio/Girls/c01/AudioClip/hso_01_52_40_01.wav
HS2 Audio/Girls/c01/AudioClip/hso_01_60_00_01.wav
HS2 Audio/Girls/c01/AudioClip/hso_01_61_40_00.wav
HS2 Audio/Girls/c01/AudioClip/hso_01_31_00_00.wav
HS2 Audio/Girls/c01/AudioClip/hso_01_00_40_00_01.wav
HS2 Audio/Girls/c01/AudioClip/hso_01_22_03_01.wav
HS2 Audio/Girls/c01/AudioClip/hso_01_51_00_01.wav
HS2 Audio/Girls/c01/AudioClip/hso_01_41_11_00.wav
HS2 Audio/Girls/c01/AudioClip/hso_01_42_40_01.wav
HS2 Audio/Girls/c01/AudioClip/hso_01_31_01_00.wav
HS2 Audio/Girls/c01/AudioClip/hso_01_00_30_00_06.wav
HS2 Audio/Girls/c01/AudioClip/hso_01_00_00_00_04.wav
HS2 Audio/Girls/c01/AudioClip/hso_01_32_00_00.wav
HS2 Audio/Girls/c01/AudioClip/hso_01_00_40_00_02.wav
HS2 Audio/Girls/c01/AudioClip/hso_01_00_00_00_01.wav
HS2 Audio/Girls/c01/AudioClip/hso_01_00_30_00_01.wav
HS2 Audio/Girls/c01/AudioClip/hso_01_20_10_00.wav
HS2 Audio/Girls/c01/AudioClip/hso_01_31_10_01.wav
HS2 Audio/Girls/c01/AudioClip/hso_01_62_30_01.wav
HS2 Audio/Girls/c01/AudioClip/hso_01_30_11_01.wav
HS2 Audio/Girls/c01/AudioClip/hso_01_21_10_00.wav
HS2 Audio/Girls/c01/AudioClip/hso_01_63_30_00.wav
HS2 Audio/Girls/c01/AudioClip/hso_01_00_00_00_07.wav
HS2 Audio/Girls/c01/AudioClip/hso_01_41_10_01.wav
HS2 Audio/Girls/c01/AudioClip/hso_01_62_20_01.wav
HS2 Audio/Girls/c01/AudioClip/hso_01_42_31_01.wav
HS2 Audio/Girls/c01/AudioClip/hso_01_00_30_00_05.wav
HS2 Audio/Girls/c01/AudioClip/hso_01_00_10_00_03.wav
HS2 Audio/Girls/c01/AudioClip/hso_01_21_03_02.wav
HS2 Audio/Girls/c01/AudioClip/hso_01_61_40_01.wav
HS2 Audio/Girls/c01/AudioClip/hso_01_40_00_01.wav
HS2 Audio/Girls/c01/AudioClip/hso_01_21_10_02.wav
HS2 Audio/Girls/c01/AudioClip/hso_01_63_40_01.wav
HS2 Audio/Girls/c01/AudioClip/hso_01_63_20_00.wav
HS2 Audio/Girls/c01/AudioClip/hso_01_20_42_00.wav
HS2 Audio/Girls/c01/AudioClip/hso_01_00_00_00_08.wav
HS2 Audio/Girls/c01/AudioClip/hso_01_62_40_00.wav
HS2 Audio/Girls/c01/AudioClip/hso_01_10_40_00.wav
HS2 Audio/Girls/c01/AudioClip/hso_01_61_00_01.wav
HS2 Audio/Girls/c01/AudioClip/hso_01_50_20_00.wav
HS2 Audio/Girls/c01/AudioClip/hso_01_40_00_00.wav
HS2 Audio/Girls/c01/AudioClip/hso_01_60_01_00.wav
HS2 Audio/Girls/c01/AudioClip/hso_01_42_00_01.wav
HS2 Audio/Girls/c01/AudioClip/hso_01_41_30_00.wav
HS2 Audio/Girls/c01/AudioClip/hso_01_42_30_01.wav
HS2 Audio/Girls/c01/AudioClip/hso_01_00_20_00_04.wav
HS2 Audio/Girls/c01/AudioClip/hso_01_00_10_00_06.wav
HS2 Audio/Girls/c01/AudioClip/hso_01_20_30_01.wav
HS2 Audio/Girls/c01/AudioClip/hso_01_11_00_00.wav
HS2 Audio/Girls/c01/AudioClip/hso_01_60_40_01.wav
HS2 Audio/Girls/c01/AudioClip/hso_01_00_10_00_05.wav
HS2 Audio/Girls/c01/AudioClip/hso_01_01_10_01.wav
HS2 Audio/Girls/c01/AudioClip/hso_01_63_00_00.wav
HS2 Audio/Girls/c01/AudioClip/hso_01_20_01_00.wav
HS2 Audio/Girls/c01/AudioClip/hso_01_01_00_01.wav
HS2 Audio/Girls/c01/AudioClip/hso_01_30_10_00.wav
HS2 Audio/Girls/c01/AudioClip/hso_01_42_31_00.wav
HS2 Audio/Girls/c01/AudioClip/hso_01_41_10_00.wav
HS2 Audio/Girls/c01/AudioClip/hso_01_21_40_01.wav
HS2 Audio/Girls/c01/AudioClip/hso_01_00_10_00_07.wav
HS2 Audio/Girls/c01/AudioClip/hso_01_00_20_00_08.wav
HS2 Audio/Girls/c01/AudioClip/hso_01_22_03_00.wav
HS2 Audio/Girls/c01/AudioClip/hso_01_21_11_00.wav
HS2 Audio/Girls/c01/AudioClip/hso_01_21_00_01.wav
HS2 Audio/Girls/c01/AudioClip/hso_01_40_10_01.wav
HS2 Audio/Girls/c01/AudioClip/hso_01_21_41_00.wav
HS2 Audio/Girls/c01/AudioClip/hso_01_22_11_01.wav
HS2 Audio/Girls/c01/AudioClip/hso_01_31_00_01.wav
HS2 Audio/Girls/c01/AudioClip/hso_01_20_02_00.wav
HS2 Audio/Girls/c01/AudioClip/hso_01_60_30_00.wav
HS2 Audio/Girls/c01/AudioClip/hso_01_21_30_02.wav
HS2 Audio/Girls/c01/AudioClip/hso_01_21_01_02.wav
HS2 Audio/Girls/c01/AudioClip/hso_01_62_00_00.wav
HS2 Audio/Girls/c01/AudioClip/hso_01_63_40_00.wav
HS2 Audio/Girls/c01/AudioClip/hso_01_00_40_00_07.wav
HS2 Audio/Girls/c01/AudioClip/hso_01_00_20_00_01.wav
HS2 Audio/Girls/c01/AudioClip/hso_01_42_01_01.wav
HS2 Audio/Girls/c01/AudioClip/hso_01_21_32_01.wav
HS2 Audio/Girls/c01/AudioClip/hso_01_00_10_00_08.wav
HS2 Audio/Girls/c01/AudioClip/hso_01_02_00_00.wav
HS2 Audio/Girls/c01/AudioClip/hso_01_00_40_00_09.wav
HS2 Audio/Girls/c01/AudioClip/hso_01_11_30_01.wav
HS2 Audio/Girls/c01/AudioClip/hso_01_62_30_00.wav
HS2 Audio/Girls/c01/AudioClip/hso_01_00_40_00_06.wav
HS2 Audio/Girls/c01/AudioClip/hso_01_60_40_00.wav
HS2 Audio/Girls/c01/AudioClip/hso_01_42_40_00.wav
HS2 Audio/Girls/c01/AudioClip/hso_01_21_03_01.wav
HS2 Audio/Girls/c01/AudioClip/hso_01_32_10_00.wav
HS2 Audio/Girls/c01/AudioClip/hso_01_21_42_01.wav
HS2 Audio/Girls/c01/AudioClip/hso_01_71_01_00.wav
HS2 Audio/Girls/c01/AudioClip/hso_01_00_40_00_05.wav
HS2 Audio/Girls/c01/AudioClip/hso_01_30_00_00.wav
HS2 Audio/Girls/c01/AudioClip/hso_01_00_20_00_02.wav
HS2 Audio/Girls/c01/AudioClip/hso_01_41_31_01.wav
HS2 Audio/Girls/c01/AudioClip/hso_01_20_20_00.wav
HS2 Audio/Girls/c01/AudioClip/hso_01_22_01_01.wav
HS2 Audio/Girls/c01/AudioClip/hso_01_20_02_01.wav
HS2 Audio/Girls/c01/AudioClip/hso_01_32_01_00.wav
HS2 Audio/Girls/c01/AudioClip/hso_01_42_30_00.wav
HS2 Audio/Girls/c01/AudioClip/hso_01_20_40_02.wav
HS2 Audio/Girls/c01/AudioClip/hso_01_21_20_00.wav
HS2 Audio/Girls/c01/AudioClip/hso_01_00_00_00_02.wav
HS2 Audio/Girls/c01/AudioClip/hso_01_00_30_00_04.wav
HS2 Audio/Girls/c01/AudioClip/hso_01_50_40_00.wav
HS2 Audio/Girls/c01/AudioClip/hso_01_50_20_01.wav
HS2 Audio/Girls/c01/AudioClip/hso_01_10_00_00.wav
HS2 Audio/Girls/c01/AudioClip/hso_01_21_32_00.wav
HS2 Audio/Girls/c01/AudioClip/hso_01_51_20_00.wav
HS2 Audio/Girls/c01/AudioClip/hso_01_20_41_01.wav
HS2 Audio/Girls/c01/AudioClip/hso_01_52_20_00.wav
HS2 Audio/Girls/c01/AudioClip/hso_01_20_03_02.wav
HS2 Audio/Girls/c01/AudioClip/hso_01_32_11_01.wav
HS2 Audio/Girls/c01/AudioClip/hso_01_32_01_01.wav
HS2 Audio/Girls/c01/AudioClip/hso_01_22_01_00.wav
HS2 Audio/Girls/c01/AudioClip/hso_01_20_11_02.wav
HS2 Audio/Girls/c01/AudioClip/hso_01_22_31_00.wav
HS2 Audio/Girls/c01/AudioClip/hso_01_61_02_01.wav
HS2 Audio/Girls/c01/AudioClip/hso_01_20_40_01.wav
HS2 Audio/Girls/c01/AudioClip/hso_01_21_01_01.wav
HS2 Audio/Girls/c01/AudioClip/hso_01_40_01_01.wav
HS2 Audio/Girls/c01/AudioClip/hso_01_41_00_01.wav
HS2 Audio/Girls/c01/AudioClip/hso_01_61_30_00.wav
HS2 Audio/Girls/c01/AudioClip/hso_01_42_41_00.wav
HS2 Audio/Girls/c01/AudioClip/hso_01_52_00_01.wav
HS2 Audio/Girls/c01/AudioClip/hso_01_00_30_00_09.wav
HS2 Audio/Girls/c01/AudioClip/hso_01_40_40_01.wav
HS2 Audio/Girls/c01/AudioClip/hso_01_20_10_01.wav
HS2 Audio/Girls/c01/AudioClip/hso_01_61_02_00.wav
HS2 Audio/Girls/c01/AudioClip/hso_01_21_40_00.wav
HS2 Audio/Girls/c01/AudioClip/hso_01_42_10_00.wav
HS2 Audio/Girls/c01/AudioClip/hso_01_22_11_00.wav
HS2 Audio/Girls/c01/AudioClip/hso_01_20_00_02.wav
HS2 Audio/Girls/c01/AudioClip/hso_01_60_00_00.wav
HS2 Audio/Girls/c01/AudioClip/hso_01_31_10_00.wav
HS2 Audio/Girls/c01/AudioClip/hso_01_41_31_00.wav
HS2 Audio/Girls/c01/AudioClip/hso_01_60_30_01.wav
HS2 Audio/Girls/c01/AudioClip/hso_01_63_00_01.wav
HS2 Audio/Girls/c01/AudioClip/hso_01_20_00_01.wav
HS2 Audio/Girls/c01/AudioClip/hso_01_00_10_00_04.wav
HS2 Audio/Girls/c01/AudioClip/hso_01_41_41_01.wav
HS2 Audio/Girls/c01/AudioClip/hso_01_00_30_00_07.wav
HS2 Audio/Girls/c01/AudioClip/hso_01_00_00_00_06.wav
HS2 Audio/Girls/c01/AudioClip/hso_01_22_40_01.wav
HS2 Audio/Girls/c01/AudioClip/hso_01_03_30_00.wav
HS2 Audio/Girls/c01/AudioClip/hso_01_21_10_01.wav
HS2 Audio/Girls/c01/AudioClip/hso_01_62_40_01.wav
HS2 Audio/Girls/c01/AudioClip/hso_01_40_11_01.wav
HS2 Audio/Girls/c01/AudioClip/hso_01_22_42_00.wav
HS2 Audio/Girls/c01/AudioClip/hso_01_00_20_00_05.wav
HS2 Audio/Girls/c01/AudioClip/hso_01_21_42_02.wav
HS2 Audio/Girls/c01/AudioClip/hso_01_21_41_01.wav
HS2 Audio/Girls/c01/AudioClip/hso_01_00_30_00_03.wav
HS2 Audio/Girls/c01/AudioClip/hso_01_41_40_01.wav
HS2 Audio/Girls/c01/AudioClip/hso_01_20_32_02.wav
HS2 Audio/Girls/c01/AudioClip/hso_01_21_31_02.wav
HS2 Audio/Girls/c01/AudioClip/hso_01_00_10_00_01.wav
HS2 Audio/Girls/c01/AudioClip/hso_01_62_20_00.wav
HS2 Audio/Girls/c01/AudioClip/hso_01_21_00_00.wav
HS2 Audio/Girls/c01/AudioClip/hso_01_22_30_00.wav
HS2 Audio/Girls/c01/AudioClip/hso_01_01_30_00.wav
HS2 Audio/Girls/c01/AudioClip/hso_01_20_32_00.wav
HS2 Audio/Girls/c01/AudioClip/hso_01_22_41_00.wav
HS2 Audio/Girls/c01/AudioClip/hso_01_60_20_00.wav
HS2 Audio/Girls/c01/AudioClip/hso_01_60_01_01.wav
HS2 Audio/Girls/c01/AudioClip/hso_01_40_31_01.wav
HS2 Audio/Girls/c01/AudioClip/hso_01_32_00_01.wav
HS2 Audio/Girls/c01/AudioClip/hso_01_20_40_00.wav
HS2 Audio/Girls/c01/AudioClip/hso_01_01_20_01.wav
HS2 Audio/Girls/c01/AudioClip/hso_01_62_00_01.wav
HS2 Audio/Girls/c01/AudioClip/hso_01_00_00_00_09.wav
HS2 Audio/Girls/c01/AudioClip/hso_01_20_30_02.wav
HS2 Audio/Girls/c01/AudioClip/hso_01_00_10_00_09.wav
HS2 Audio/Girls/c01/AudioClip/hso_01_21_02_02.wav
HS2 Audio/Girls/c01/AudioClip/hso_01_41_01_00.wav
HS2 Audio/Girls/c01/AudioClip/hso_01_20_41_02.wav
HS2 Audio/Girls/c01/AudioClip/hso_01_40_31_00.wav
HS2 Audio/Girls/c01/AudioClip/hso_01_60_20_01.wav
HS2 Audio/Girls/c01/AudioClip/hso_01_21_42_00.wav
HS2 Audio/Girls/c01/AudioClip/hso_01_41_30_01.wav
HS2 Audio/Girls/c01/AudioClip/hso_01_22_42_01.wav
HS2 Audio/Girls/c01/AudioClip/hso_01_21_11_02.wav
HS2 Audio/Girls/c01/AudioClip/hso_01_50_40_01.wav
HS2 Audio/Girls/c01/AudioClip/hso_01_32_11_00.wav
HS2 Audio/Girls/c01/AudioClip/hso_01_22_32_00.wav
HS2 Audio/Girls/c01/AudioClip/hso_01_70_00_00.wav
HS2 Audio/Girls/c01/AudioClip/hso_01_41_40_00.wav
HS2 Audio/Girls/c01/AudioClip/hso_01_00_10_00_02.wav
HS2 Audio/Girls/c01/AudioClip/hso_01_41_01_01.wav
HS2 Audio/Girls/c01/AudioClip/hso_01_51_40_00.wav
HS2 Audio/Girls/c01/AudioClip/hso_01_22_32_01.wav
HS2 Audio/Girls/c01/AudioClip/hso_01_20_31_01.wav
HS2 Audio/Girls/c01/AudioClip/hso_01_20_10_02.wav
HS2 Audio/Girls/c01/AudioClip/hso_01_22_10_01.wav
HS2 Audio/Girls/c01/AudioClip/hso_01_00_40_00_04.wav
HS2 Audio/Girls/c01/AudioClip/hso_01_31_11_01.wav
HS2 Audio/Girls/c01/AudioClip/hso_01_30_00_01.wav
HS2 Audio/Girls/c01/AudioClip/hso_01_00_00_00_03.wav
HS2 Audio/Girls/c01/AudioClip/hso_01_61_20_01.wav
HS2 Audio/Girls/c01/AudioClip/hso_01_61_30_01.wav
HS2 Audio/Girls/c01/AudioClip/hso_01_20_11_01.wav
HS2 Audio/Girls/c01/AudioClip/hso_01_51_40_01.wav
HS2 Audio/Girls/c01/AudioClip/hso_01_01_30_01.wav
HS2 Audio/Girls/c01/AudioClip/hso_01_52_40_00.wav
HS2 Audio/Girls/c01/AudioClip/hso_01_41_11_01.wav
HS2 Audio/Girls/c01/AudioClip/hso_01_61_20_00.wav
HS2 Audio/Girls/c01/AudioClip/hso_01_21_41_02.wav
HS2 Audio/Girls/c01/AudioClip/hso_01_40_30_01.wav
HS2 Audio/Girls/c01/AudioClip/hso_01_22_31_01.wav
HS2 Audio/Girls/c01/AudioClip/hso_01_52_20_01.wav
HS2 Audio/Girls/c01/AudioClip/hso_01_00_20_00_03.wav
HS2 Audio/Girls/c01/AudioClip/hso_01_21_01_00.wav
HS2 Audio/Girls/c01/AudioClip/hso_01_30_11_00.wav
HS2 Audio/Girls/c01/AudioClip/hso_01_22_41_01.wav
HS2 Audio/Girls/c01/AudioClip/hso_01_42_00_00.wav
HS2 Audio/Girls/c01/AudioClip/hso_01_00_30_00_08.wav
HS2 Audio/Girls/c01/AudioClip/hso_01_42_11_01.wav
HS2 Audio/Girls/c01/AudioClip/hso_01_22_30_01.wav
HS2 Audio/Girls/c01/AudioClip/hso_01_11_40_01.wav
HS2 Audio/Girls/c01/AudioClip/hso_01_21_30_01.wav
HS2 Audio/Girls/c01/AudioClip/hso_01_20_32_01.wav
HS2 Audio/Girls/c01/AudioClip/hso_01_00_20_00_00.wav
HS2 Audio/Girls/c01/AudioClip/hso_01_00_30_00_00.wav
HS2 Audio/Girls/c01/AudioClip/hso_01_21_30_00.wav
HS2 Audio/Girls/c01/AudioClip/hso_01_61_00_00.wav
HS2 Audio/Girls/c01/AudioClip/hso_01_20_42_01.wav
HS2 Audio/Girls/c01/AudioClip/hso_01_63_30_01.wav
HS2 Audio/Girls/c01/AudioClip/hso_01_10_30_00.wav
HS2 Audio/Girls/c01/AudioClip/hso_01_21_02_00.wav
HS2 Audio/Girls/c01/AudioClip/hso_01_21_31_01.wav
HS2 Audio/Girls/c01/AudioClip/hso_01_20_00_00.wav
HS2 Audio/Girls/c01/AudioClip/hso_01_63_20_01.wav
HS2 Audio/Girls/c01/AudioClip/hso_01_00_00_00_05.wav
HS2 Audio/Girls/c01/AudioClip/hso_01_20_03_00.wav
HS2 Audio/Girls/c01/AudioClip/hso_01_42_01_00.wav
HS2 Audio/Girls/c01/AudioClip/hso_01_52_00_00.wav
HS2 Audio/Girls/c01/AudioClip/hso_01_00_40_00_00.wav
HS2 Audio/Girls/c01/AudioClip/hso_01_51_20_01.wav
HS2 Audio/Girls/c01/AudioClip/hso_01_20_30_00.wav
HS2 Audio/Girls/c01/AudioClip/hso_01_20_01_01.wav
HS2 Audio/Girls/c01/AudioClip/hso_01_01_20_00.wav
HS2 Audio/Girls/c01/AudioClip/hso_01_00_00_00_00.wav
HS2 Audio/Girls/c01/AudioClip/hso_01_22_00_00.wav
HS2 Audio/Girls/c01/AudioClip/hso_01_40_41_00.wav
HS2 Audio/Girls/c01/AudioClip/hso_01_32_10_01.wav
HS2 Audio/Girls/c01/AudioClip/hso_01_40_11_00.wav
HS2 Audio/Girls/c01/AudioClip/hso_01_51_00_00.wav
HS2 Audio/UI/AudioClip/HS2_se_00_04.wav
HS2 Audio/UI/AudioClip/HS2_se_00_load.wav
HS2 Audio/UI/AudioClip/HS2_se_00_03.wav
HS2 Audio/UI/AudioClip/HS2_se_00_01.wav
HS2 Audio/UI/AudioClip/HS2_se_00_02.wav
HS2 Audio/UI/AudioClip/HS2_se_00_05.wav
HS2 Audio/UI/AudioClip/HS2_se_00_00.wav
HS2 Audio/SFX/AudioClip/hse_00_03_00.wav
HS2 Audio/SFX/AudioClip/hse_00_02_09.wav
HS2 Audio/SFX/AudioClip/hse_30_01_04.wav
HS2 Audio/SFX/AudioClip/hse_00_10_00.wav
HS2 Audio/SFX/AudioClip/hse_00_05_00.wav
HS2 Audio/SFX/AudioClip/hse_00_03_01.wav
HS2 Audio/SFX/AudioClip/hse_00_03_05.wav
HS2 Audio/SFX/AudioClip/knock_00.wav
HS2 Audio/SFX/AudioClip/hse_30_00_00.wav
HS2 Audio/SFX/AudioClip/hse_30_01_00.wav
HS2 Audio/SFX/AudioClip/hse_00_03_07.wav
HS2 Audio/SFX/AudioClip/hse_00_01_00.wav
HS2 Audio/SFX/AudioClip/hse_00_01_05.wav
HS2 Audio/SFX/AudioClip/hse_00_03_06.wav
HS2 Audio/SFX/AudioClip/hse_00_01_02.wav
HS2 Audio/SFX/AudioClip/hse_30_00_04.wav
HS2 Audio/SFX/AudioClip/bath_00.wav
HS2 Audio/SFX/AudioClip/hse_30_01_03.wav
HS2 Audio/SFX/AudioClip/hse_00_05_01.wav
HS2 Audio/SFX/AudioClip/hse_00_01_06.wav
HS2 Audio/SFX/AudioClip/hse_00_02_06.wav
HS2 Audio/SFX/AudioClip/hse_00_03_08.wav
HS2 Audio/SFX/AudioClip/hse_00_10_04.wav
HS2 Audio/SFX/AudioClip/hse_00_10_01.wav
HS2 Audio/SFX/AudioClip/hse_00_03_03.wav
HS2 Audio/SFX/AudioClip/hse_00_10_05.wav
HS2 Audio/SFX/AudioClip/hse_00_10_02.wav
HS2 Audio/SFX/AudioClip/hse_00_03_04.wav
HS2 Audio/SFX/AudioClip/hse_tataku00.wav
HS2 Audio/SFX/AudioClip/hse_00_00_03.wav
HS2 Audio/SFX/AudioClip/hse_00_01_01.wav
HS2 Audio/SFX/AudioClip/toile_suisen.wav
HS2 Audio/SFX/AudioClip/hse_00_02_01.wav
HS2 Audio/SFX/AudioClip/hse_00_02_00.wav
HS2 Audio/SFX/AudioClip/hse_00_02_07.wav
HS2 Audio/SFX/AudioClip/hse_30_100_00.wav
HS2 Audio/SFX/AudioClip/hse_00_01_03.wav
HS2 Audio/SFX/AudioClip/hse_00_03_02.wav
HS2 Audio/SFX/AudioClip/hse_00_00_04.wav
HS2 Audio/SFX/AudioClip/hse_30_01_01.wav
HS2 Audio/SFX/AudioClip/hse_00_00_02.wav
HS2 Audio/SFX/AudioClip/door_00.wav
HS2 Audio/SFX/AudioClip/bath_02.wav
HS2 Audio/SFX/AudioClip/hse_00_10_03.wav
HS2 Audio/SFX/AudioClip/bath_01.wav
HS2 Audio/SFX/AudioClip/hse_30_00_02.wav
HS2 Audio/SFX/AudioClip/hse_30_00_01.wav
HS2 Audio/SFX/AudioClip/call_put_00.wav
HS2 Audio/SFX/AudioClip/hse_00_02_05.wav
HS2 Audio/SFX/AudioClip/hse_00_02_02.wav
HS2 Audio/SFX/AudioClip/doorfirst_00.wav
HS2 Audio/SFX/AudioClip/hse_00_00_00.wav
HS2 Audio/SFX/AudioClip/hse_00_02_08.wav
HS2 Audio/SFX/AudioClip/hse_00_02_03.wav
HS2 Audio/SFX/AudioClip/hse_30_00_03.wav
HS2 Audio/SFX/AudioClip/hse_00_01_04.wav
HS2 Audio/SFX/AudioClip/hse_00_03_09.wav
HS2 Audio/SFX/AudioClip/call_00.wav
HS2 Audio/SFX/AudioClip/toile_paper.wav
HS2 Audio/SFX/AudioClip/hse_shower.wav
HS2 Audio/SFX/AudioClip/hse_00_02_04.wav
HS2 Audio/SFX/AudioClip/hse_00_00_01.wav
HS2 Audio/SFX/AudioClip/hse_30_01_02.wav
HS2 Audio/Music/AudioClip/hs2_bgm_11.wav
HS2 Audio/Music/AudioClip/hs2_bgm_05.wav
HS2 Audio/Music/AudioClip/hs2_bgm_14.wav
HS2 Audio/Music/AudioClip/hs2_bgm_03.wav
HS2 Audio/Music/AudioClip/hs2_bgm_08.wav
HS2 Audio/Music/AudioClip/hs2_bgm_06.wav
HS2 Audio/Music/AudioClip/ai_bgm_10.wav
HS2 Audio/Music/AudioClip/hs2_bgm_04.wav
HS2 Audio/Music/AudioClip/hs2_bgm_01.wav
HS2 Audio/Music/AudioClip/hs2_bgm_12.wav
HS2 Audio/Music/AudioClip/hs2_bgm_02.wav
HS2 Audio/Music/AudioClip/hs2_bgm_09.wav
HS2 Audio/Music/AudioClip/hs2_bgm_00.wav
HS2 Audio/Music/AudioClip/hs2_bgm_10.wav
HS2 Audio/Music/AudioClip/hs2_bgm_07.wav
HS2 Audio/Music/AudioClip/hs2_bgm_13.wav