Adult content
This content is marked as Adult/NSFW content. You can toggle your preferences regarding this content type in your account settings.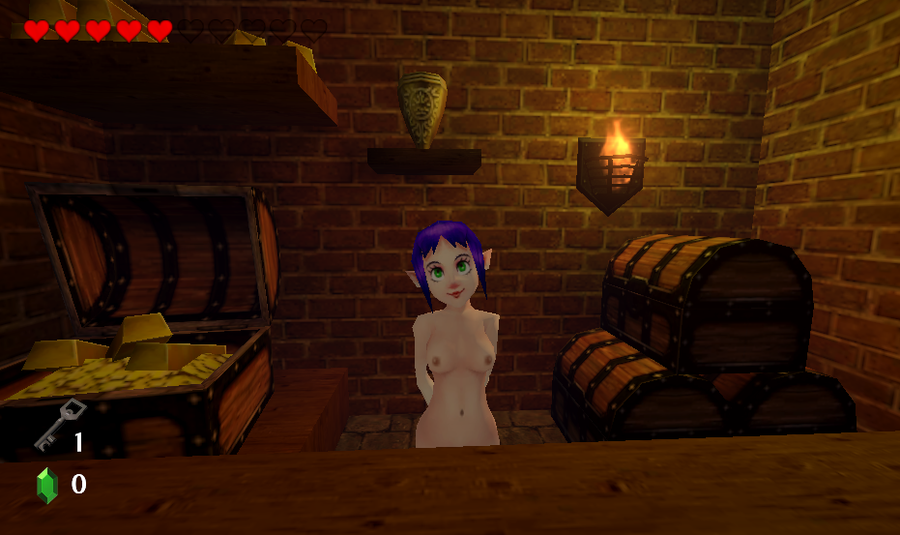 Show more
Description
nsfw/nude oot 3ds models of anju, adult malon/cremia, nabooru, ruto and bombchu/treasure girl for blender, and adult malon, talon, and nabooru for sfm.
SmutBase is a free service. However, it costs about $0.03 to deliver you a 1GB file. With over 20TB of traffic every month and growing, SmutBase needs your help. If only 1% of our users each gave us $5 for a single month, we could keep the site running for several years.
Filename
Downloads
Created
Filesize
Files
oot_3ds_nsfw_models.zip
2446
2021-05-20 17:37:42
10.04 MB
File contents:

models/sfm malon/adult_malon.zip
models/sfm malon/unknown0.png
models/sfm malon/unknown (2).png
models/sfm malon/unknown (5).png
models/sfm malon/unknown2.png
models/sfm malon/adult_malon model.zip
models/sfm malon/unknown (6).png
models/sfm malon/unknown (3).png
models/sfm malon/unknown1.png
models/sfm malon/unknown.png
models/sfm malon/unknown (1)2.png
models/sfm malon/unknown (1).png
models/Malon v.1.0/MalonSmallerBreasts.png
models/Malon v.1.0/malonude.mtl
models/Malon v.1.0/malonude.obj
models/Malon v.1.0/Malon v.1.0.obj
models/Malon v.1.0/9f23ba330e38ccee52c59bf6083db2f9.png
models/Malon v.1.0/Puffy.png
models/Malon v.1.0/model.dae
models/Malon v.1.0/Malon v.1.0.max
models/Malon v.1.0/model.dae.obj
models/Malon v.1.0/thmalon.jpg
models/Malon v.1.0/Textures/malon_01_4200.png
models/Malon v.1.0/Textures/ma2_eye01_4800.png
models/Malon v.1.0/Textures/bucket_00_4600.png
models/Malon v.1.0/Textures/Malon_Naked_BaseColor.png
models/Malon v.1.0/Textures/sp_00_4000.png
models/Malon v.1.0/Textures/malon_00_0.png
models/Malon v.1.0/Textures/ma2_mouth01_5000.png
models/Anju v.1.0/nudeanju.mtl
models/Anju v.1.0/nudeanju.obj
models/Anju v.1.0/e8045d7608ac3a2443f6cc297c7d67f0.png
models/Anju v.1.0/Anju v.1.0.obj
models/Anju v.1.0/Anju v.1.0.max
models/Anju v.1.0/Treasure Girl.jpg
models/Anju v.1.0/f2d5998f967e303664cf101e90d2246a.png
models/Anju v.1.0/Textures/Anju_Naked.png
models/Anju v.1.0/Textures/Ane_eye01.png
models/Anju v.1.0/Textures/Ane_eye02.png
models/Anju v.1.0/Textures/ange_00_1400.png
models/Anju v.1.0/Textures/ange_m00_3C00.png
models/Anju v.1.0/Textures/Ane_eye03.png
models/Anju v.1.0/Textures/Anju_Naked.tga
models/Treasure Girl v.1.0/bluehairednude.obj
models/Treasure Girl v.1.0/bluehairednude.mtl
models/Treasure Girl v.1.0/Treasure Girl02.png
models/Treasure Girl v.1.0/e8045d7608ac3a2443f6cc297c7d67f0.png
models/Treasure Girl v.1.0/Treasure Girl_naked v.1.0.obj
models/Treasure Girl v.1.0/Treasure Girl.png
models/Treasure Girl v.1.0/Treasure Girl_naked v.1.0.max
models/Treasure Girl v.1.0/Treasure Girl01.png
models/Treasure Girl v.1.0/Textures/bg_eye03.png
models/Treasure Girl v.1.0/Textures/treasure_girl_0_0.png
models/Treasure Girl v.1.0/Textures/TreasureGirl_Naked2.tga
models/Treasure Girl v.1.0/Textures/treasure_girl_0_2000.png
models/Treasure Girl v.1.0/Textures/treasure_girl_e_2800.png
models/Treasure Girl v.1.0/Textures/TreasureGirl_Naked1.tga
models/Treasure Girl v.1.0/Textures/bg_eye01.png
models/Treasure Girl v.1.0/Textures/boringmaster_00_0.png
models/Treasure Girl v.1.0/Textures/bg_eye02.png
models/sfm/talon.zip
models/sfm/talon (1).zip
models/sfm/nabooru (1).zip
models/sfm/nabooru.zip
models/nabooru v.1.0/1e307008020809932ebc9021f3b920f6.png
models/nabooru v.1.0/Speared v.1.0.obj
models/nabooru v.1.0/5aa60f53dd8a6ea0d5fe9b991ddc90da.png
models/nabooru v.1.0/Speared v.1.0.fbx
models/nabooru v.1.0/cbf906d44d856cc6d21f01d71a927cc9.png
models/nabooru v.1.0/Speared v.1.0.max
models/nabooru v.1.0/Textures/ge1_eye01.png
models/nabooru v.1.0/Textures/geldwomanspear__0.png
models/nabooru v.1.0/Textures/nabooru_00_4400.png
models/nabooru v.1.0/Textures/gelb_eye03_CI00.png
models/nabooru v.1.0/Textures/ge1_eye03.png
models/nabooru v.1.0/Textures/geldwoman_01_2000.png
models/nabooru v.1.0/Textures/geldwomanspear__4300.png
models/nabooru v.1.0/Textures/gla_eye03_CI00.png
models/nabooru v.1.0/Textures/GerudoWoman_Body.tga
models/nabooru v.1.0/Textures/gla_eye01_CI00.png
models/nabooru v.1.0/Textures/nabooru_01_0.png
models/nabooru v.1.0/Textures/nb_eye01_CI01_6400.png
models/nabooru v.1.0/Textures/geldwoman_00_0.png
models/nabooru v.1.0/Textures/gelb_eye02_CI00.png
models/nabooru v.1.0/Textures/geld_01_4600.png
models/nabooru v.1.0/Textures/geld_00_600.png
models/nabooru v.1.0/Textures/sp_01_4200.png
models/nabooru v.1.0/Textures/geldwoman_02_2400.png
models/nabooru v.1.0/Textures/geldwoman_04_3400.png
models/nabooru v.1.0/Textures/sp_00_4000.png
models/nabooru v.1.0/Textures/sp_00_100.png
models/nabooru v.1.0/Textures/gla_eye02_CI00.png
models/nabooru v.1.0/Textures/geldwomanspear__300.png
models/nabooru v.1.0/Textures/geldwoman_03_2C00.png
models/nabooru v.1.0/Textures/ge1_eye02.png
models/nabooru v.1.0/Textures/gelb_eye01_CI00.png
models/Ruto v.1.0/35ce1f19d13eef4c50c06b301edc64e2.png
models/Ruto v.1.0/Ruto v.1.0.max
models/Ruto v.1.0/Ruto v.1.0.obj
models/Ruto v.1.0/Textures/ru2_eye02.png
models/Ruto v.1.0/Textures/Ruto_naked.tga
models/Ruto v.1.0/Textures/ruto_01_2000.png
models/Ruto v.1.0/Textures/zora_ruru_01_2200.png
models/Ruto v.1.0/Textures/ruto_00_0.png
models/Ruto v.1.0/Textures/ru1_mouth01_CI01.png
models/Ruto v.1.0/Textures/ru2_eye01_6200.png
models/Ruto v.1.0/Textures/ru1_mouth02_CI01.png
models/Ruto v.1.0/Textures/ru1_mouth03_CI01.png
models/Ruto v.1.0/Textures/ru2_eye03.png
models/Ruto v.1.0/Textures/zora_ruru_m00_3C00.png
models/Ruto v.1.0/Textures/ru2_eye01.png
models/Ruto v.1.0/Textures/zora_ruru_e00_3400.png
models/Ruto v.1.0/Textures/ru1_mouth01_CI0_3000.png
models/other malon/model.dae
models/other malon/model/Face.png
models/other malon/model/Naked.png
models/other malon/model/Mouth.png
models/other malon/model/Malon.png




malon_textures.zip
996
2022-08-13 20:19:47
36.23 KB
File contents:

malon textures/eyes/eyes_openout.png
malon textures/eyes/eyes_closedout.png
malon textures/eyes/eyes_halfopenout.png
malon textures/eyes/eyes_ahegao2out.png
malon textures/eyes/eyes_ahegaoout.png
malon textures/eyes/eyes_shockedout.png
malon textures/eyes/eyes_shuttightout.png
malon textures/mouth/mouth_singingout.png
malon textures/mouth/mouth_ahegaoout.png
malon textures/mouth/mouth_grinout.png
malon textures/mouth/mouth_openout.png
malon textures/mouth/mouth_openoutout.png
malon textures/mouth/mouth_smugout.png
malon textures/mouth/mouth_closedout.png
malon textures/mouth/mouth_openfrownout.png
malon textures/mouth/mouth_closedfrownout.png
malon textures/mouth/desktop.ini