Adult content
This content is marked as Adult/NSFW content. You can toggle your preferences regarding this content type in your account settings.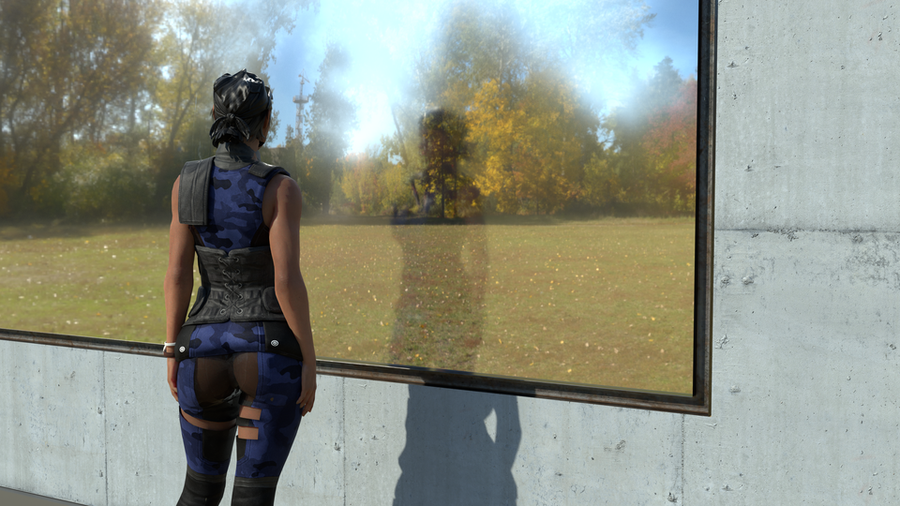 Show more
Description
Original Kali model by Ubisoft
Hanzgrubber and Genesis 8 accessories and base model
You can reupload if you're fixing the mesh's head as it is buggy.
SmutBase is a free service. However, it costs about $0.03 to deliver you a 1GB file. With over 20TB of traffic every month and growing, SmutBase needs your help. If only 1% of our users each gave us $5 for a single month, we could keep the site running for several years.
Filename
Downloads
Created
Filesize
Files
Kali_r6.zip
1297
2021-03-08 03:28:15
252.21 MB
File contents:

Kali by Fastvass, Hanzgrubber.blend
texture/58196372410.PNG
texture/260883148742.PNG
texture/167466623386.PNG
texture/243703424085.PNG
texture/97886044330.PNG
texture/eyes_color.png
texture/243703424076.PNG
texture/231230762686.PNG
texture/97886051016.PNG
texture/58196372383.PNG
texture/244687479420.PNG
texture/97886044343.PNG
texture/58196372405.PNG
texture/63295959345.PNG
texture/97886051006.PNG
texture/195811992789.PNG
texture/243703424065.PNG
texture/97886050993.PNG
texture/97886044353.PNG
texture/91271894923.PNG
texture/243703424096.PNG
texture/body/97886047025.PNG
texture/body/97886047160.PNG
texture/body/97886047034.PNG
texture/body/97886047171.PNG
texture/body/97886047151.PNG
texture/body/97886047098.PNG
texture/body/97886046961.PNG
texture/body/97886047182.PNG
texture/body/97886046930.PNG
texture/body/97886047109.PNG
texture/body/97886046972.PNG
texture/body/97886047140.PNG
texture/body/97886047202.PNG
texture/body/97886047045.PNG
texture/body/97886046941.PNG
texture/body/97886046992.PNG
texture/body/97886047193.PNG
texture/body/97886046950.PNG
texture/body/97886047003.PNG
texture/body/97886047014.PNG
texture/body/97886046983.PNG
texture/body/97886047213.PNG
texture/body/97886047129.PNG
texture/body/97886047118.PNG




Kali_r6_HeWQdFQ.zip
791
2021-03-08 03:28:22
252.21 MB
File contents:

Kali by Fastvass, Hanzgrubber.blend
texture/58196372410.PNG
texture/260883148742.PNG
texture/167466623386.PNG
texture/243703424085.PNG
texture/97886044330.PNG
texture/eyes_color.png
texture/243703424076.PNG
texture/231230762686.PNG
texture/97886051016.PNG
texture/58196372383.PNG
texture/244687479420.PNG
texture/97886044343.PNG
texture/58196372405.PNG
texture/63295959345.PNG
texture/97886051006.PNG
texture/195811992789.PNG
texture/243703424065.PNG
texture/97886050993.PNG
texture/97886044353.PNG
texture/91271894923.PNG
texture/243703424096.PNG
texture/body/97886047025.PNG
texture/body/97886047160.PNG
texture/body/97886047034.PNG
texture/body/97886047171.PNG
texture/body/97886047151.PNG
texture/body/97886047098.PNG
texture/body/97886046961.PNG
texture/body/97886047182.PNG
texture/body/97886046930.PNG
texture/body/97886047109.PNG
texture/body/97886046972.PNG
texture/body/97886047140.PNG
texture/body/97886047202.PNG
texture/body/97886047045.PNG
texture/body/97886046941.PNG
texture/body/97886046992.PNG
texture/body/97886047193.PNG
texture/body/97886046950.PNG
texture/body/97886047003.PNG
texture/body/97886047014.PNG
texture/body/97886046983.PNG
texture/body/97886047213.PNG
texture/body/97886047129.PNG
texture/body/97886047118.PNG