Adult content
This content is marked as Adult/NSFW content. You can toggle your preferences regarding this content type in your account settings.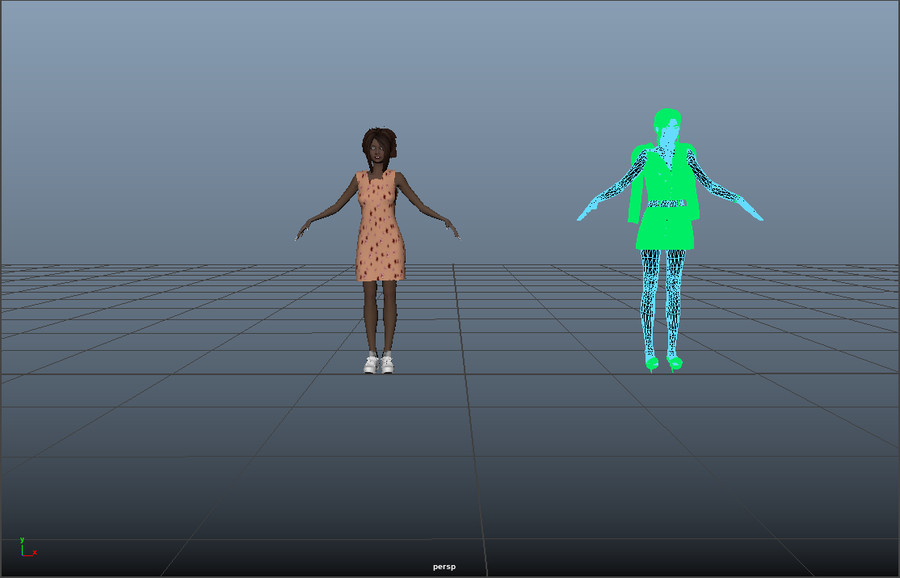 Show more
Description
hi, i manged to rip models from the game and cleaned up the models and textures. still work in progress and some stuff are janky so if ur keen u can work on em.
i included the textures, fbx and maya 2019 ASCII files
SmutBase is a free service. However, it costs about $0.03 to deliver you a 1GB file. With over 20TB of traffic every month and growing, SmutBase needs your help. If only 1% of our users each gave us $5 for a single month, we could keep the site running for several years.
Filename
Downloads
Created
Filesize
Files
xstoryplayermodels.zip
736
2020-09-15 16:47:09
93.17 MB
File contents:

xstoryplayermodels.fbx
xstoryplayerRIPSv2.ma
xstoryplayerRIPS.ma
textures/Tex_0059.dds
textures/Tex_0118.dds
textures/Tex_0124.dds
textures/Tex_0131.dds
textures/Tex_0120.dds
textures/Tex_0030.dds
textures/Tex_0018.dds
textures/Tex_0138.dds
textures/Tex_0094.dds
textures/Tex_0036.dds
textures/Tex_0079.dds
textures/Tex_0050.dds
textures/Tex_0067.dds
textures/Tex_0069.dds
textures/Tex_0101.dds
textures/Tex_0039.dds
textures/Tex_0130.dds
textures/body2.dds
textures/Tex_0057.dds
textures/Tex_0006.dds
textures/Tex_0098.dds
textures/Tex_0013.dds
textures/Tex_0034.dds
textures/Tex_0081.dds
textures/Tex_0001.dds
textures/Tex_0063.dds
textures/Tex_0058.dds
textures/Tex_0086.dds
textures/Tex_0102.dds
textures/Tex_0019.dds
textures/Tex_0024.dds
textures/Tex_0132.dds
textures/Tex_0146.dds
textures/Tex_0096.dds
textures/Tex_0158.dds
textures/Tex_0085.dds
textures/Tex_0074.dds
textures/Tex_0095.dds
textures/Tex_0083.dds
textures/Tex_0073.dds
textures/Tex_0033.dds
textures/Tex_0089.dds
textures/Tex_0043.dds
textures/Tex_0071.dds
textures/Tex_0015.dds
textures/Tex_0115.dds
textures/Tex_0154.dds
textures/Tex_0032.dds
textures/Tex_0116.dds
textures/Tex_0155.dds
textures/Tex_0038.dds
textures/Tex_0119.dds
textures/Tex_0003.dds
textures/Tex_0025.dds
textures/Tex_0028.dds
textures/Tex_0041.dds
textures/Tex_0142.dds
textures/Tex_0084.dds
textures/Tex_0027.dds
textures/socksbump.dds
textures/Tex_0012.dds
textures/Tex_0148.dds
textures/Tex_0080.dds
textures/Tex_0077.dds
textures/Tex_0054.dds
textures/Tex_0068.dds
textures/Tex_0053.dds
textures/Tex_0023.dds
textures/Tex_0144.dds
textures/Tex_0040.dds
textures/Tex_0035.dds
textures/Tex_0087.dds
textures/Tex_0008.dds
textures/Tex_0005.dds
textures/Tex_0049.dds
textures/Tex_0066.dds
textures/Tex_0076.dds
textures/Tex_0107.dds
textures/Tex_0082.dds
textures/Tex_0097.dds
textures/Tex_0147.dds
textures/Tex_0044.dds
textures/Tex_0061.dds
textures/Tex_0014.dds
textures/Tex_0117.dds
textures/Tex_0091.dds
textures/Tex_0160.dds
textures/Tex_0047.dds
textures/Tex_0056.dds
textures/Tex_0113.dds
textures/Tex_0127.dds
textures/Tex_0100.dds
textures/Tex_0009.dds
textures/Tex_0159.dds
textures/body2new.dds
textures/Tex_0070.dds
textures/Tex_0123.dds
textures/Tex_0114.dds
textures/Tex_0139.dds
textures/Tex_0157.dds
textures/Tex_0090.dds
textures/Tex_0150.dds
textures/Tex_0126.dds
textures/Tex_0022.dds
textures/Tex_0078.dds
textures/Tex_0137.dds
textures/beyes.dds
textures/Tex_0109.dds
textures/teeth.dds
textures/Tex_0004.dds
textures/Tex_0129.dds
textures/Tex_0134.dds
textures/Tex_0031.dds
textures/Tex_0128.dds
textures/Tex_0143.dds
textures/Tex_0029.dds
textures/Tex_0045.dds
textures/Tex_0093.dds
textures/Tex_0042.dds
textures/Tex_0099.dds
textures/Tex_0075.dds
textures/Tex_0108.dds
textures/Tex_0060.dds
textures/Tex_0010.dds
textures/Tex_0048.dds
textures/Tex_0141.dds
textures/Tex_0135.dds
textures/Tex_0037.dds
textures/Tex_0103.dds
textures/Tex_0016.dds
textures/Tex_0020.dds
textures/Tex_0046.dds
textures/Tex_0062.dds
textures/Tex_0021.dds
textures/Tex_0164.dds
textures/Tex_0011.dds
textures/Tex_0105.dds
textures/Tex_0088.dds
textures/Tex_0149.dds
textures/dress.dds
textures/Tex_0072.dds
textures/Tex_0121.dds
textures/Tex_0002.dds
textures/Tex_0000.dds
textures/Tex_0106.dds
textures/Tex_0017.dds
textures/Tex_0140.dds
textures/Tex_0104.dds
textures/mouth.dds
textures/Tex_0111.dds
textures/Tex_0026.dds
textures/Tex_0051.dds
textures/Tex_0122.dds
textures/socks.dds
textures/Tex_0110.dds
textures/Tex_0092.dds
textures/Tex_0064.dds
textures/hair.dds
textures/Tex_0055.dds
textures/Tex_0007.dds
textures/Tex_0065.dds
textures/Tex_0133.dds
textures/Tex_0052.dds
textures/Tex_0112.dds
textures/Tex_0136.dds
textures/.mayaSwatches/dress_hcm.swatch
textures/.mayaSwatches/socks.dds_hcm.swatch
textures/.mayaSwatches/Tex_0156.dds_hcm.swatch
textures/.mayaSwatches/socksbump_hcm.swatch
textures/.mayaSwatches/hair.dds_hcm.swatch
textures/.mayaSwatches/Tex_0163.dds_hcm.swatch
textures/.mayaSwatches/hair_hcm.swatch
textures/.mayaSwatches/Tex_0162.dds_hcm.swatch
textures/.mayaSwatches/dress.dds_hcm.swatch
textures/.mayaSwatches/socks_hcm.swatch
textures/.mayaSwatches/beyes_hcm.swatch
textures/.mayaSwatches/teeth.dds_hcm.swatch
textures/.mayaSwatches/Tex_0127.dds_hcm.swatch
textures/.mayaSwatches/shoes_hcm.swatch
textures/.mayaSwatches/shoes.dds_hcm.swatch
textures/.mayaSwatches/Tex_0149.dds_hcm.swatch
textures/.mayaSwatches/Tex_0125.dds_hcm.swatch
textures/.mayaSwatches/socksbump.dds_hcm.swatch
textures/.mayaSwatches/mouth.dds_hcm.swatch